Baking Alaska: From Fort Leboeuf Grad to 'Drag Race' Royalty
The iconic drag queen touches on theatre class, RuPaul, Dramashop, and more
March 26, 2021 at 3:21 PM
 Sporting the Erie Apparel "You've Got a Friend in Pennsylvania" t-shirt and a mug that reads "Erie," it's not hard to see that Alaska hasn't forgotten her roots. From the stage of Fort Leboeuf's theater department to taking the crown for the second season "RuPaul's Drag Race All-Stars," Alaska has seen growth in self, growth in career, and growth in spirit.
Growing up in Erie, Alaska didn't always feel as comfortable expressing herself and her art as she does now. As a child, her creative outlet of choice was drawing, which she would eventually use as inspiration for her drag.
"I was really shy and introverted, so the drawing was my introverted way of expressing myself," said Alaska. "It would be drawings, just hundreds and hundreds of drawings and then they'd go in the drawer and that would be where they would die." Now, she is her own canvas to draw on that she is happy to share with the world.
Mentioning a supportive family and group of friends, Alaska said the hesitation was in holding herself back rather than not feeling supported when she was younger. "I wasn't supporting myself, I didn't believe in myself until later in my life and then the floodgates were open," said Alaska.
During a "normal" year, Alaska would make two trips home to visit friends and family in the Erie and Pittsburgh areas, but the pandemic has seen those plans pushed aside over the last year. When she is in town, there's one place in particular Alaska finds herself revisiting: The Zone Dance Club.
"I love going to The Zone. It's the gay bar in Erie. There are others, but it's the gay bar," said Alaska. "I literally walk in and I feel like Norm walking into 'Cheers.' I feel like I know everybody's name. It's a really lovely place and a lovely feeling, and the drinks are cheap and you can smoke indoors, so I just love that."
Notes from home
While it may be Alaska's name in lights, (aka Justin Andrew Honard, aka Alaska Thunderfuck 5000) she leaves room to credit those who gave her the support and courage to be more outwardly expressive: Fort Leboeuf's Ms. Urbanowicz (former director and choreographer of Fort Leboeuf High School's musicals) and former English and Theater teacher Mr. Myers. Citing an audition for a Fort Leboeuf production of "Oklahoma," Alaska said, "that was really when the shell kind of got broken open."
"I went to go sing and do my auditions for 'Oklahoma' and I was like 'Alright, I'm just gonna do this.' I sang the song and Ms. Urbanowicz was like 'Where the hell did you come from?'" Alaska explained. "It never occurred to me that this was something I could do or that I would be good at, and so I felt very welcomed and very encouraged to do that. Then it was on from there." 
"Alaska was very active in our theatre/performing arts program at Fort LeBoeuf High School, having starred in both dramas/comedies and musical productions here," said Urbanowicz. "I am so proud of all that she has accomplished."
Though this stuck out to Alaska as the starting line, Urbanowicz said the most memorable for her was Alaska's role as Professor Harold Hill "Music Man."
"The amount of personality and energy she gave to that iconic musical figure is a memory I cherish forever," she said.
Ubanowicz recognized Alaska's natural talent, determination, and inner passion for self-expression throughout their time together and cites that as a reason why schools and communities "so desperately need to maintain arts programs." 
"The one thing that I admired about her is how she always trusted herself (and me, too) while committing herself to every role she played in each production," said Urbanowicz. Noting that Alaska didn't want singing roles at first and was focused strictly on acting, Urbanowicz said she reassured Alaska that she "had it in her to be successful with singing, we just had to get the confidence built up." Never forcing her students into a role she knew would be too challenging, Urbanowicz said she believed in working with students to help them realize their potential, which is what she says happened with Alaska.
"Alaska always had the confidence in both herself and me to give it a go. If things went well, great. If not, go back to the drawing board, try it again with a new twist, figure out where it can be tweaked," explained Urbanowicz. "It's like that in life with most things and it's a perfect way to sum up what I love doing as an educator in the arts. There is so much out there to explore, you just need to give yourself the chance. Be willing to take a few risks along the way. Don't give up because of one rejection or failure."
In terms of what Alaska is up to now, Urbanowicz couldn't express any clearer how proud she is of Alaska and her success. "She deserves happiness, love and all of the greatness life has to offer," said Urbanowicz. "I have been blessed to have worked with Alaska and so many wonderful students in my occupation. It makes me so proud when I see their successes in life. I know the potential that lies within and when I get to see it in fruition it gives me so much joy. Do something that makes you happy and you can be joyful in life."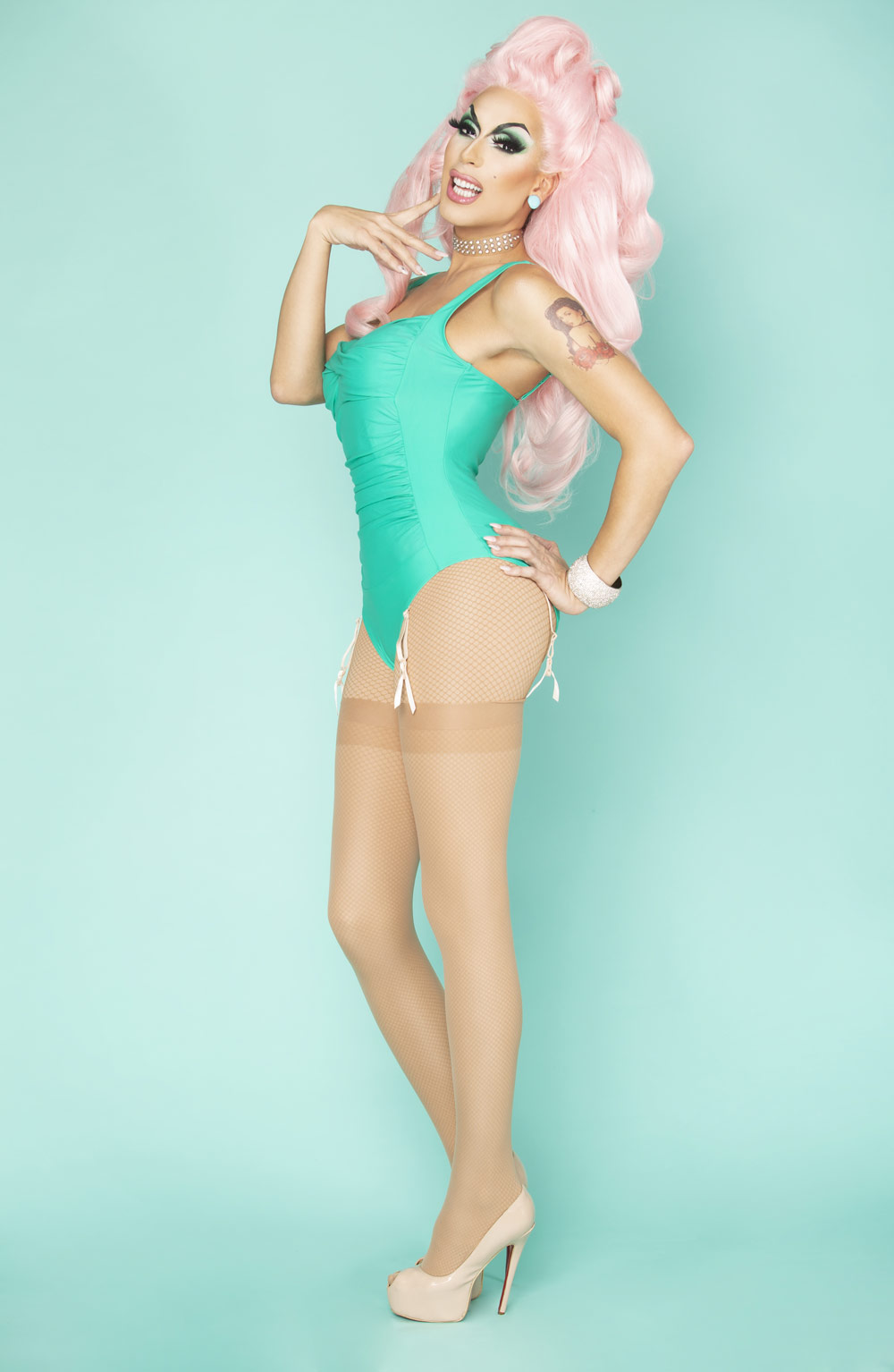 Photo by Shaun Vadella
From Lake Erie to Los Angeles
Spending some time traveling to Pittsburgh, Alaska studied theater, and earned her Bachelor of Arts Degree from the University of Pittsburgh. "In Erie, there is no bigger city in the world that I could imagine than Pittsburgh," said Alaska. That is, until her big move west.
While she loved what Pittsburgh had to offer, Alaska set her sights on the bigger picture that lay ahead of her: Los Angeles. "Going to college expanded my mind a lot and I was like 'I want to see the world and I want a different perspective' and I had a friend who lived in Los Angeles," said Alaska.
While today's version of "RuPaul's Drag Race" and its sister series are hard to miss, when Alaska first auditioned for the show she said she wasn't sure what to expect because it was still new.
"The first season of 'Drag Race' happened and they were going around town and asking drag queens to come in and do an interview," explained Alaska, who was a "baby drag queen" at the time of her first audition. "They came to a show and the show was a disaster – everything went wrong. These TV producers asked me if I wanted to be on a show with RuPaul, I was like, 'Yeah, sure honey, whatever." Alaska said she then went on to do the worst interview she's ever given, freezing up on questions and not knowing what to say or do.
Divine timing or not, Alaska is thankful her first audition went the way it did because she may not have ended up with the crown on 'All-Stars' season two had she nailed that first audition. "Thank God I blew it because I needed a few more years before I would be really ready to fully compete on that show … I didn't know what it was going to become, but once I saw it I was like 'I have to be a part of this thing.'"
Drag culture developments and changes
Known as a "glam queen" in the world of drag, Alaska maintains that wasn't the goal for her when figuring out what kind of queen she wanted to be.
"I wanted nothing to do with the conventions of gender and normal, acceptable behavior. I was running around Los Angeles, being a wild drag queen," said Alaska. "This (the beginning of her career) was before 'Drag Race' was a huge phenomenon that everybody watches, drag was still a very underground thing. My mom didn't know what the fuck I was doing out in LA, she was concerned for my safety because she didn't know what that world was. And thank God I survived."
With the somewhat sudden boom of drag and drag culture being mainstreamed thanks to shows like "Drag Race" and online platforms, Queens now have access to online tutorials, social media connections, and audiences that queens of the earlier days did not. As we are moving into a more accepting and progressive society, Alaska sees the new media and opportunity as a double-edged sword.
 "When I was starting drag we didn't have YouTube tutorials telling us how to do our makeup. It was like getting the cheat codes for a video game …  it was like 'so, wait, you do what with the glue stick? So, wait, then what?' and it would be passed around and it was that sort of culture," said Alaska. She says that while there is more access now, there is still an aspect of challenge to it. "The challenge now is who can really take all those tools, be original and put their own their own aesthetic and their own choices on it that make it different from everybody else?"
 "Because the problem now is that drag is – I can't even believe I'm saying it – but drag is a viable career choice now, which it was not when I first started. But with that the challenge becomes: how are you going to make it your own, how are you going to make it original, and stand out from the millions of drag queens now?" said Alaska.
 A Digital Diva
Though the pandemic has slowed things down for most, Alaska is staying booked and busy with a revolving door of digital drag events, hosting her own drag pageant, an upcoming comedy special, and a virtual event with Erie's own Dramashop theater troupe. While booking online gigs may seem to have come easy, there is no shortage of troubles to be found within the industry as a whole.
 "The pandemic really changed everything. Drag and queer culture has been hit really, especially hard," said Alaska. "We're a community that comes together in places like gay bars or clubs. These are our gathering places, these are where our community comes together. This is where drag queens work and make their livings and so overnight that vanished." Alaska said she was astonished by the resilience shown by the drag community in terms of finding ways to keep their art and careers flowing despite not being able to perform in front of people.
 "The world shut down on a Tuesday and then on a Wednesday drag queens were doing digital shows because we need it. We need that connection with people," said Alaska. "can't wait to get back on a stage and scream at people on a microphone, but now it just looks a little different because the microphone is in my house. It's different but drag always finds a way."
On March 7, Alaska got to spend time on the other side of the competition, hosting her second annual Drag Queen of the Year Pageant Competition Award Contest Competition. The pageant, perhaps the most inclusive of its kind, saw its first drag king crowned – Tenderoni. Alaska says it wouldn't have been possible without pageant co-founder and Pittsburgh queen Lola Lacroix. "It's an immense amount of work but it's also an immense amount of work to be a contestant. They really bring together their community and pull every resource to just to put together these packages that are just like mind-blowing. So, it's hard to do it but it's good hard."
 Alaska has an upcoming comedy special – "Alaska's Extra Special Comedy Special" – set to be released April 15 exclusively through OUTtv. A first for her, Alaska said that while she's known for "being strict glamour," she wanted to give comedy a try. "We had to be extra about it. I couldn't just stand there and tell jokes. We have dance performances, we have songs, we have a drag contest in there, and we have zoom calls because we shot it before the pandemic and before the world changed," explained Alaska. "It's tied to how the world has shifted. So, it's a lot of things and it's really fun and I'm really proud of it."
 Supporting local theater troupe Dramashop, Alaska is also hosting their virtual event "POP-UP POE," a reading of works from Edgar Allen Poe with "bonus pop-up trivia" on April 3.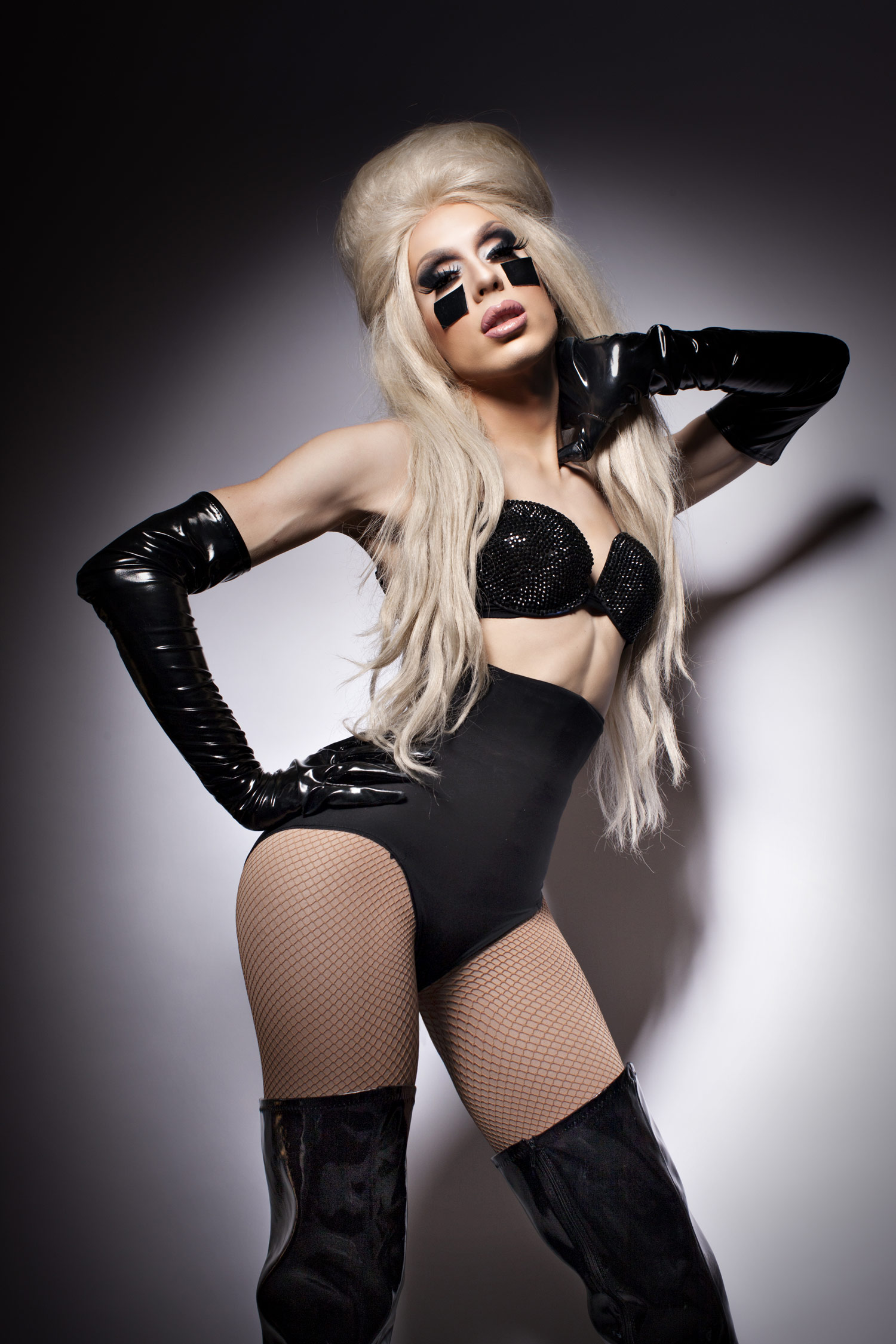 Photo by Magnus Hastings
Inspiring through inspiration
In terms of defining key parts of her art, Alaska says that though it's ever-changing, it comes down to inspiration. 
"We don't really even know who we're affecting or who we may be inspiring out there when we're doing this art called drag," said Alaska. "I get to see it firsthand with something like the pageant because I'm so inspired by these contestants – their creativity and what they brought to it. That makes me want to keep going and keep putting things out there and keep doing things that inspire me, because it therefore goes out and inspires other people in ways that we don't even know."
 Alaska doesn't like giving or getting advice, but there is one thing that has stuck with her for a few years from current "Drag Race" panel judge Michelle Visage. Early on in Alaska's career, as she put it, she was really into the party culture that came with being part of the series. "She (Michelle) was like, 'You need to reconsider that, because if you are the queen who's known for just getting wasted and doing drugs at the club, this is going to be a very short journey for you, so you need to get it together a little bit.' So, I did and I really appreciate that advice and it changed my life and it changed my journey and it was really good advice."
The biggest lesson that Alaska said she's learned since starting her career is that when you're newer to the scene it's not just about making cold hard cash. 
"Sometimes in the community of drag, we give our performance or our appearance as a gift and we still .. you end up getting paid in other ways," said Alaska. This, for her, translated to making connections within the entertainment industry, which would then turn into more opportunities. "When you're first starting out, it's sometimes better just to put yourself out there and get seen by people, make the money too but sometimes you make your money in other ways."
 Though it's hard to say whether or not it will be at The Zone, Alaska says the first thing she wants to do when the pandemic restrictions are removed is one of the simpler things in life: just "dance."
 "I really want to dance to 'Chromatica,' the Lady Gaga album," she laughed. "Before the pandemic, I was never like 'I want to go dancing,' that was never my thing, but now I'm like ... I just want to hear Chromatic on repeat, in order, and I want to dance to it."
 Whether she's hosting a pageant, working on her podcast "Race Chasers" will fellow RPDR alumna Willam, or finding new ways to express her art and support others within the drag community, there's no doubt that Alaska is constantly working to keep her name in line with some of the most iconic Drag Queens in herstory.
 She may have started as an introverted theater kid, but now Erie's not the only place where everybody knows Alaska's name. 


Kimberly Firestine can be reached at kimberly@eriereader.com