Basement Transmissions Closes Out the Year Strong with Lineup of Local and Regional Metal Stars
BT sends 2014 out with a (head)bang
December 23, 2014 at 9:45 AM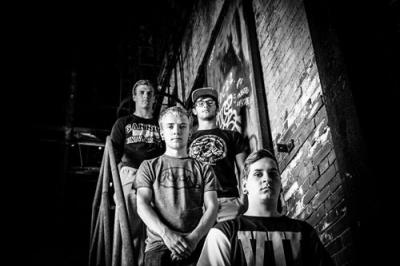 It's been one hell of a year for music in Erie, especially for the underground hotspot Basement Transmissions. Moving from the small but tight-knit spot on State Street to the bigger, more extravagant building on West 11th Street was no easy task; yet BT Founder Bob Jensen kept a steady stream of shows at the new venue and upped his game by bringing in more national bands than he was able to at the old venue, all while effectively expanding his audience and doing his part to help the local scene grow.
On Dec. 27, BT is celebrating their last show of a very successful 2014 by going back to its roots in a sense, hosting a lineup featuring strictly local and regional bands – just like the good old days on State Street.
This all-metal show features Erie's Bail Easy and Agathist, New Castle' Tuesday's Too Late, and Oil City's Apollo's Last Breath.  
Despite all of the bands falling under the umbrella term that is "metal," each group covers a different aspect of the metal spectrum, with Bail Easy and TTL being melodic metalcore, Agathist leaning more toward death metal, and Apollo's Last Breath describing themselves as "on the fence between hardcore and metalcore."
As stated before, it has been a great year for Basement Transmissions, so let's send off the last show of the year with a (head)bang. 
DECEMBER 27 // BASEMENT TRANSMISSIONS // 145 W. 11TH ST. DOORS AT 5PM // PRESALE TICKETS $6, $8 DAY OF SHOW