Best of Erie 2017
The best is here!
December 20, 2017 at 12:45 PM
The best is here — and whether it's just around the corner or clear on the other side of town, you'd better believe it's not far. A panoply of terrific people, places, and things call Erie home, a fact qualified by your nominations. Now, after several weeks of polling, the most impressive of the bunch have been quantified by your votes. The categories cover everything from antiques to automobiles and ales to athletic clubs. If your favorite did not win (indicated by bold italics), chances are it at least made the top three (also listed) — if not, there's always next year (please participate in the nominations and the vote!) We extend our gratitude to all those who logged into eriereader.com over the past few months and our congratulations to the winners. Thank you for all that you do to enhance and elevate our city.
GOODS & SERVICES
Best Car Dealership
Bianchi Honda
Humes
Champion Ford
Best Antique or Vintage Shop
Pointe Foure Boutique
Oregon Antique Boutique
Buttons and Bows
Best Jewelry Store
Dahlkemper's Jewelry Connection
Breakiron Jewelers
Glass Growers Gallery
Best Place to Buy Furniture
John V. Schultz
"It's nice to be recognized by the younger generations and the readers of the Erie Reader. Also, our employees worked very hard to make John V. Schultz Erie's top furniture store."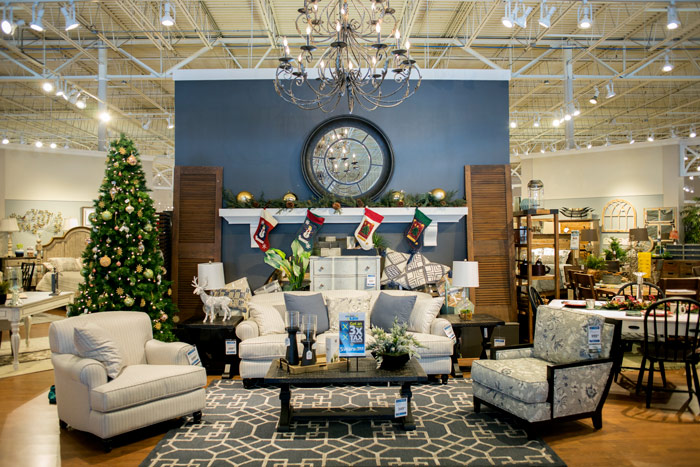 Arthur F. Schultz
Fred's Furniture
Best Comics and Collectibles Shop
Books Galore
Actiontoyman
Kinem's Sports Cards
Best Smoke/Vapor Shop
Smoker Friendly
Erie Vapor Cabana
Hippie and the Hound
Best Chocolate or Candy Purveyor
Romolo Chocolates
Pulakos Chocolates
Stefanelli's Candy
Best Bakery
Art's Bakery
Ye Ole Sweet Shoppe
Icing on the Lake
Best Deli
Wegmans
Teresa's Italian Deli
Tickle's Deli
Best Winery
Mazza Vineyards
Heritage Wine Cellars
Arundel Cellars
Best Place to Get a Six Pack
U Pick 6
Wegmans
Lucky Louie's Beer & Wieners
Best Health Food Store
Whole Foods Co-op
The Juice Jar
Chicory Hill Herbs
Best Tattoo Parlor
Ink Assassins Tattoos & Piercings
Wayward Tattoo Studio
Mid-Town Tattoo
Best Local Graphic Designer
Alice DeGeorge
Mark Kosobucki
Amber Smith
Best Tattoo Artist
Jess Scutella
Jennifer Christina
Eerie Eric
Best Place to Get Pierced
Ink Assassins Tattoos & Piercings
Sacred Piercing
Buddha's Body Art
Best Place to Adopt a Pet
The ANNA Shelter
The Humane Society of NWPA
Orphan Angels
Best Bank
Erie Federal Credit Union
From left to right: Chief Marketing Officer Tom Brennan, 52; CEO Brian Waugaman, 46; Director of Marketing Ron Hickoff, 54; Director of Business Intelligence Eric Brotherson, 34 
"Being fans of the Erie Reader, we are truly humbled and thrilled to be a part of the Best of Erie Awards. There are some excellent financial institutions serving this area, so winning 'Best Bank/Credit Union' for the fourth year in a row means a lot to us," said Brian Waugaman, CEO of Erie Federal Credit Union. "We take our commitment to serving our members, the Erie community and our employees with care and compassion very seriously. A sincere 'thank you' to all who voted Erie FCU for this recognition!"
PNC Bank
Widget Financial
Best Spa
Coventina Day Spa
LECOM Wellness Center Spa
Panache Salon & Spa
Best Beauty Salon
Panache Salon & Spa
Owner: Edna Siegel
"It's a tremendous feeling to win the Best of Erie award. Its great for our business — we strive on education to improve our staff's growth. We are a clientele-friendly environment. Thank you to the Erie community for voting for us."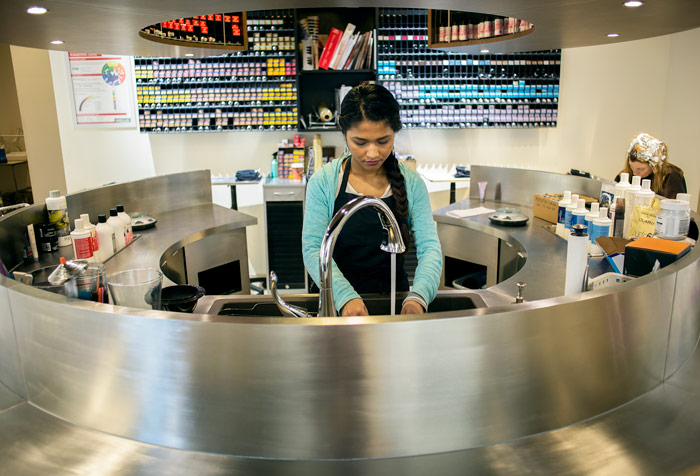 Famous Hair
Moxi Hair Salon
Best Barbershop
Uncle Nick's
Ruiz Barbershop/Salon
Russo's Barbershop
Best Bike Shop
John Adams Cycling
Danny Adams, 28  and John Adams, 61
"It's great to be recognized as Erie's top cycling business. Just the feeling of people thinking we are doing the right thing is great. We are serving the people of Erie."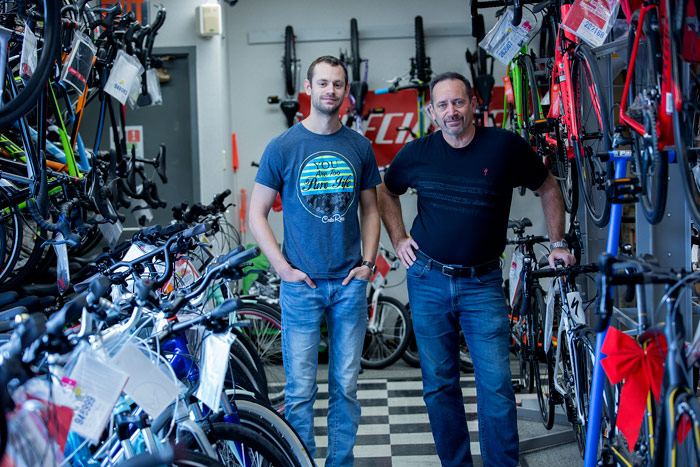 Competitive Gear
Lake Country Bike
Best Web Developer
Epic Web Studios
WeCreate
Werkbot Studios
Best Locally Made Product
Smith's Hot Dogs
Romolo Chocolate
Iron Empire Clothing
Best New Business (Within Last Two Years)
Federal Hill Smokehouse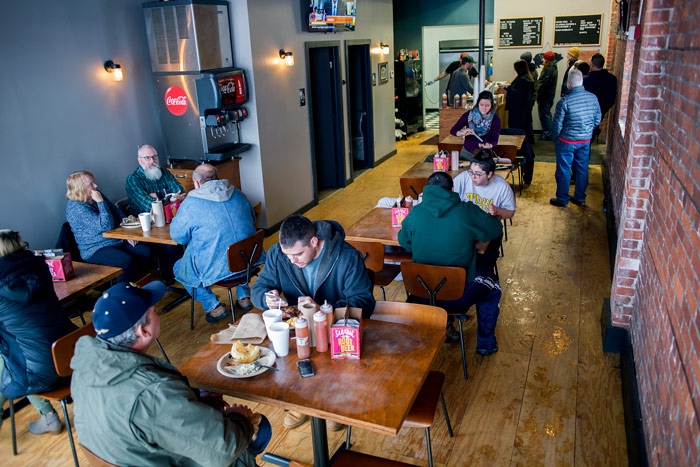 Pop Luck Gourmet Popcorn
Erie Apparel
Best Dog Groomer
Paws 'n Claws
Mud Puppies
Peninsula Pups Doggie Daycare
Best Consignment Shop
The Sassy Peacock
Plato's Closet
Claudine's Consignment
Best Thrift Store
Salvation Army
Goodwill
Erie City Mission Thrifty Shopper
Best Graphic Design Agency
Presque Isle Printing
Presque Isle Designs
Tungsten Creative Group
CULTURE & NIGHTLIFE
Best Local Festival
Roar on the Shore
Erie Art Museum Blues & Jazz Festival
Zabawa Polish Festival
Best Art Event
Arts &  Drafts
Erie Art Museum's Spring Show
Gallery Night
Best Museum
Erie Art Museum
ExpERIEnce Children's Museum
Erie Maritime Museum
Best Performing Arts Space
Warner Theatre
Erie Playhouse
PACA
Best Local Act (Band/Musician)
The Geek Army
Small Town Revolution
Eric Brewer & Friends
Best Local Artist
Jennifer Christina
Evan Everhart
Katie Levan
Best Art Gallery
Glass Growers Gallery
Artlore Studio
Kada Gallery
Best Music Venue
Coconut Joe's
Sherlock's
Basement Transmissions
Best Local Photographer
Sarah Peach
Robert Frank
Paul Lorei
Best Up-and-Coming Band/Musician (Last Two Years)
The Wildeyes
Broke Boland Band
Cult Classics
Best Local Singer
Mckenzie Lee Sprague
Roy Hollis Jr.
Preston Dillemuth
Best Local Musician
Stephen Trohoske
Abby Barrett
Ron Yarosz
Best MC
Charles Brown
Jonny Evans
Tony Facchiano
Best Neighborhood Bar
The Plymouth Tavern
U Pick 6
Jekyll & Hyde's
Best Night Club
Coconut Joe's
Bourbon Barrel
King's Rook Club
Best New Bar or Club (Within Last Two Years)
Voodoo Brewing Company
Sneaky Pete's
408 Bar and Grille
Best Dance Company
Mercyhurst Dance Company
Dance Elite
Long's School of Dance
Best College Bar
The Plymouth Tavern
Cornerstone
Coconut Joe's
Best Sports Bar
Odis 12
Sluggers
Erie Arena Sports Bar
Best Lounge
Cloud 9 Wine Bar
Jekyll & Hyde's
Scotty's Martini Lounge
FOOD & DRINK
Best Restaurant
Pineapple Eddie Southern Bistro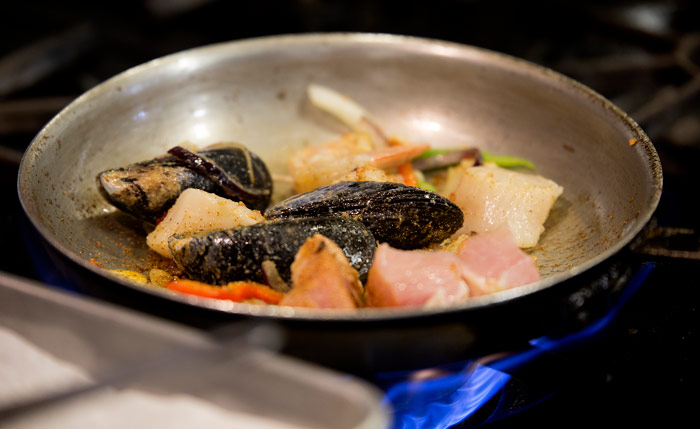 1201 Kitchen
Mi Scuzi
Best Sandwich Shop
Picasso's
Tickle's Deli
Lucky Louie's Beer and Wieners
Best New Restaurant (Within Last Two Years)
Federal Hill Smokehouse
Co-owners: Ryan Atzert, 37 and Autumn Atzert, 38
"We are really shocked we won. There were a lot of good places in this category. Two years ago I was selling pulled pork out of my backyard and now being voted 'Best New Restaurant' is crazy to me."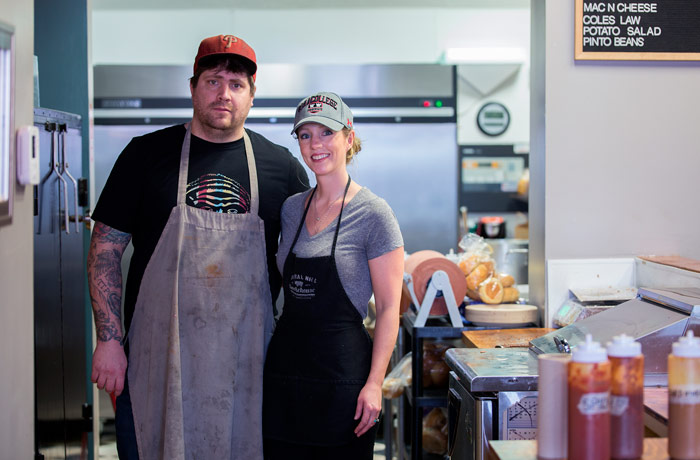 The Brew Brothers
Thai Eatery
Best Place to Get Seafood
Smuggler's Wharf
Joe Root's
Pineapple Eddie Southern Bistro
Best Romantic Restaurant
Cloud 9 Wine Bar
Mi Scuzi
1201 Kitchen
Best Chef
Jean Paul, 57, (Pineapple Eddie)
"When I moved to Erie, my sister in-law said, 'Jean, we will help you open a restaurant' due to Erie having a few family restaurants. It's been an amazing ride so far."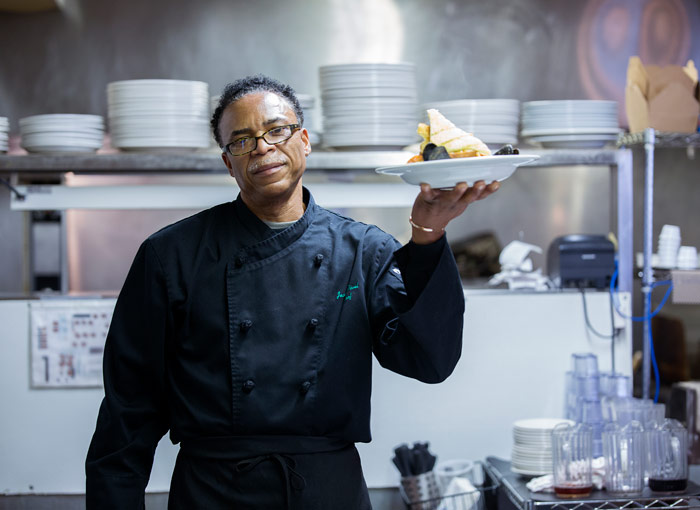 Dan Kern
Darrell Knopfel (Sneaky Pete's)
Best Bar Food
Odis 12
The Plymouth Tavern
U Pick 6 locations
Best Local Coffee Shop
Brew Ha Ha
Coffee Culture
Out of The Grey
Best Food Truck
The Que Abides
Ernie's
Sticks and Bricks
Best Breakfast
Summerhouse Cafe
The Breakfast Place
The Original Breakfast Place
Best Patio
The Sloppy Duck
Smugglers' Wharf
Calamari's
Best Brunch
Summerhouse Cafe
Cloud 9
Voodoo Brewery
Best Place to Get Ice Cream
Sara's
Whippy Dip
Creamland
Best Local Brewery
Voodoo Brewery
Erie Brewing Company
Lavery Brewing Co.
Best Locally Made Beer
Voodoo Love Child (Voodoo Brewery)
Railbender (Erie Brewing Co.)
Dulachan (Lavery Brewing Co.)
Best Place to Get Vegan or Vegetarian Food
Whole Foods Co-op
Juice Jar
Like My Thai
Best Place to Order a Steak
Texas Roadhouse
Firebirds
Longhorn
Best Place to Get Barbecue
Federal Hill Smokehouse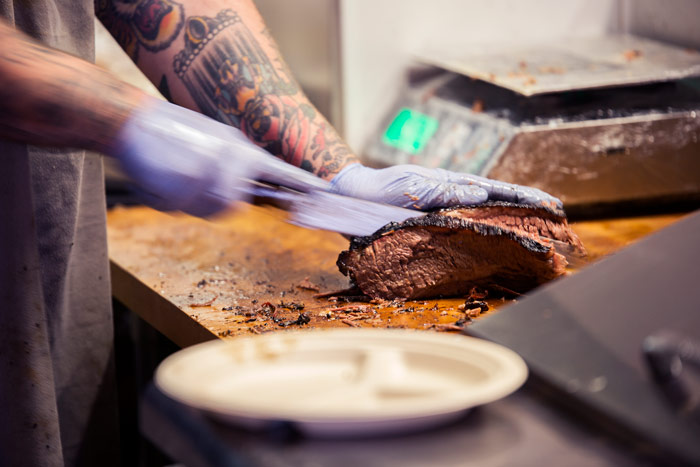 Three B Saloon
Dickey's Barbeque Pit
Best Burger
Max & Erma's
The Brewerie at Union Station
Calamari's
Best Pizza
John's Wildwood Pizzeria
Stevo's
Blaze
Best Wings
Odis 12
One Way Inn
Park Tavern
Best Sushi
Chopstix
Wegmans
1201 Kitchen
Best Asian Restaurant
Chopstix
Golden Wok
Like My Thai
Best Italian Restaurant
Mi Scuzi
Colao's
La Bella
Best Mexican Restaurant
El Canelo
Torrero's
El Amigo Mexican Grill
Best Mediterranean or Middle Eastern Restaurant
Casablanca
Petra
Habibi Mediterranean Cuisine
Best Late-Nite Menu
Panos
Jekyll & Hyde's
Cloud 9 Wine Bar
Best Dessert
Icing on the Lake
Cloud 9 Wine Bar
Coffee Culture
Best Indian Restaurant
Tandoori Hut
Curry Point LLC
Dawat Restro
Best Thai Restaurant
Like My Thai
Thai Eatery
Khao Thai
PEOPLE & PLACES
Best Radio Station
Happi 92.7
In the photo, left to right: Samm Adams, 26, Music Director; Ryan Maloney, 25, Promotional Director; Shari McBride, 57, Program Director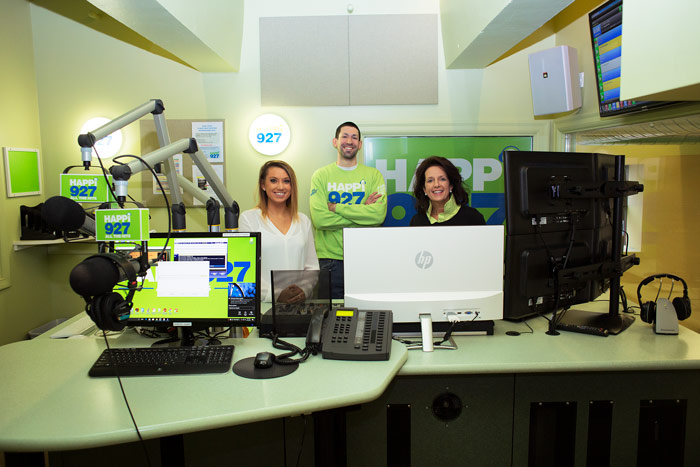 Star 104
93.9 The Wolf
Best Radio Personality
Jessica Curry
Sammy Stone
Shari McBride
Best TV Personality
Sean Lafferty
Craig Smiley
Emily Matson
Best Yoga Studio
yogaErie
LECOM
Plasha Yoga Studio
Best Politician
Ryan Bizzarro
John Persinger
Kathy Dahlkemper
Best Poet
Marisa Moks-Unger
Chuck Joy
Robert Hass
Best Filmmaker
John C. Lyons
Jesse Olszewski
Len Kabasinski
Best Place to Work
Wegmans
Erie Insurance
LECOM
Best Tourist Attraction
Presque Isle State Park
Waldameer Park
Erie Zoo
Best Local Actor
Shawn Clerkin
Jesse Olszewski
Chris Bucci
Best Local Actress
Emily Olszewski
Adele Crotty
Kelly Rodland
Best Non-Profit or Charity
The ANNA Shelter
Erie Zoo
Sisters of St. Joseph Network
Best Landmark
US Brig Niagara
Perry Monument
Asbury Woods Nature Center
Best Bartender
Molli Jane
Brittany Stowe
Chris Pace
Best Place to get Lectured to
Tom Ridge Environmental Center
Mercyhurst University
Jefferson Educational Society
Best University
Penn State Behrend
Gannon University
Mercyhurst University
Best Fitness Club
LECOM Medical Fitness
Tyler Travis, 39 
"Our mission is to prevent illness through healthy living and physical activity. We are driven to be the resource for our community that exercises medicine."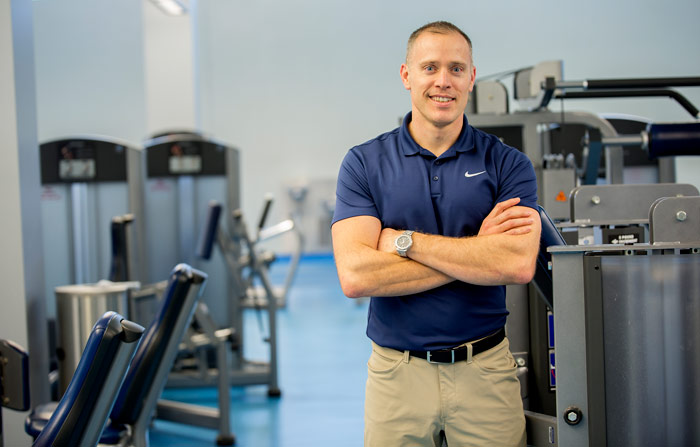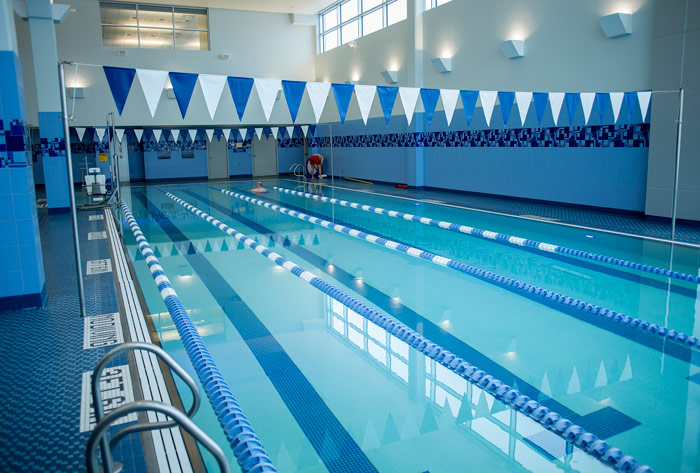 YMCA
Planet Fitness
Best Athletic Competition
Beast on the Bay
LECOM Health Challenge
Erie Marathon
Best Bowling Alley
Greengarden Lanes
Eastway Lanes
Rolling Meadows
Best Team to Root for
Erie Otters
Erie Seawolves
Eerie Roller Girls
Best Golf Course
Whispering Woods
Peak Upper Course
Erie Golf Club
Best Local Entrepreneur(s)
John and Matt Schultz
Co-owners: Matt Schultz, 41, John Schultz, 50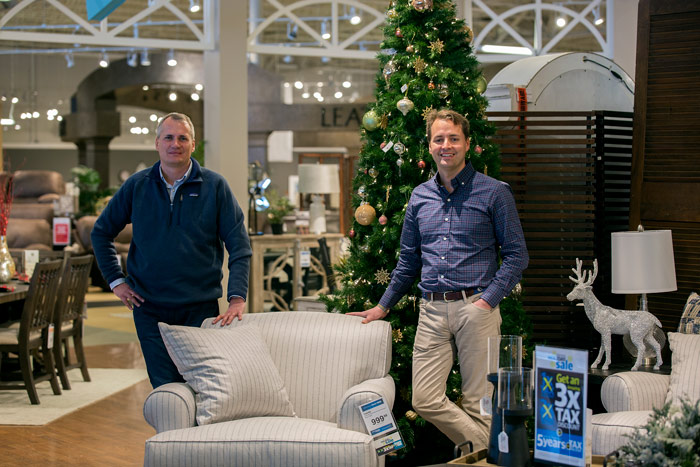 Lisa Heidelberg
Tom Kennedy