'Big Lebowski' Added to National Film Registry
I'm a Lebowski. You're a Lebowski. Let's celebrate this most deserved honor.
December 22, 2014 at 9:31 AM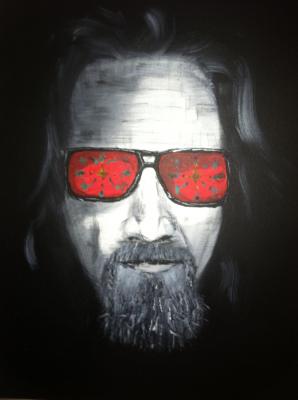 Lebowskis of the world rejoice!
The National Film Preservation Board announced that the classic Coen brothers' film, The Big Lebowski, will become part of the National Film Registry preserving the film and its legacy in the Library of Congress.
Each year 25 films, each one at least ten years old, are selected to receive the honor because of their cultural significance.
Previous selections include Martin Scorsese's Goodfellas and Spike Lee's Do The Right Thing, although most of the films in the registry are not films that would be recognized by common moviegoers. Most films are chosen for historical or aesthetic significance rather than box office success.
The Big Lebowski opened in American theaters in 1998 grossing just $17 million, $2 million over its production budget. But over time, the story of The Dude, brilliantly played by Jeff Bridges, has become a cult classic creating legions of fans and spawning signature events like Lebowski Fest, which are now held in cities across the United States.
The Erie Movie House will host a Big Lebowski party on January 10 at its venue on Westlake Road.  
Acolytes of the film have also established a religious philosophy known as Dudeism.
The film's star, Jeff Bridges, has even adopted - if he didn't already embody - the very essence of The Dude.
With the addition of The Big Lebowski to the National Film Registry, future generations will have little reason to question the significance of this genuine piece of American cinema...or the Creedence tapes.
Jim Wertz definitely Abides. When not performing the duties of a Dudeist priest, he can be reached at jWertz@ErieReader.com or you can follow him on Twitter @jim_wertz.