BlurrieCon Blazes Into Focus
Anime convention sharpening up for fifth year
October 11, 2017 at 2:00 PM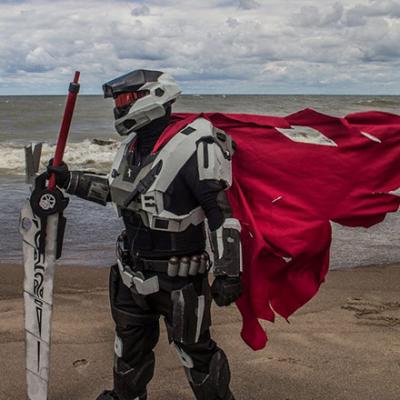 FRIDAY, OCT. 13
The Land of the Rising Sun has found its perfect setting at BlurrieCon, a three-day anime, gaming, and pop culture extravaganza at the Bayfront Convention Center. The convention formed from the ashes of the Erie Anime Experience (EAE), as fans of anime (i.e., Japanese animation), gaming, and geek culture teamed together to scramble for a replacement in 2013. Fueled by their conviction, unbridled enthusiasm, and perhaps a few energy drinks, they succeeded. BlurrieCon takes its name from the blur of activity that allowed the inaugural event to happen, and the frenzied support that has fostered continual growth for five years straight.
BlurrieCon 2017 promises to be bigger and badder than a 20-foot mech, with three full days of cosplay, artists, vendors, and entertainment. Anime Club Erie (ACE) is adamant about exceeding the typical anime convention by not only providing great content, but converting fans into "makers."
"Our goal here is to drive Erie towards becoming not just a consumer of mass culture, but a driver and creator," said an ACE spokesperson.
To that end, BlurrieCon features influential artists such as Mike Bocianowski (creator of "Yets," fantasy creatures symbolizing various aspects of the human condition) and Aaron Archer (VP emeritus of design at Hasbro, handling the Transformers brand and others for many years). To satisfy the fan in con-goers, talents such as Dorothy Fahn (prolific voice actor in many anime and video game translations) and Team Brotherhood (the force behind Fullmetal Alchemist Brotherhood: Abridged) will be on hand.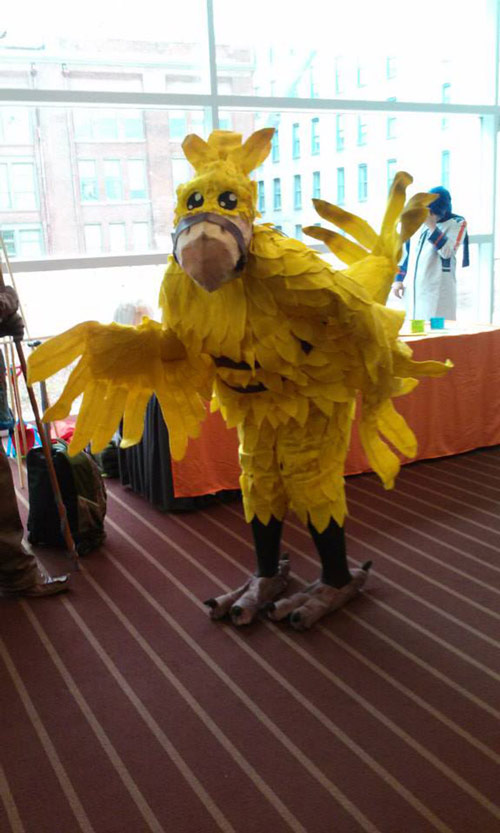 Cosplayers seeking guidance will find plenty of direction from seasoned veterans such as Katie Carr, Risuru-Chan, Elycium, the Erie Rogues Gallery, and the Arcadia Timelords (who come to the party this year with a 1:4 scale Imperial AT-AT from Star Wars). If you're a gamer who ever felt the urge to take creative control of your own project, join Retrocade Erie (a coalition of game collectors and enthusiasts) in collaboration with Erie Makerspace for a rundown on technology and homebrew gaming. Of course, if you'd rather just dance, you can do that too — Jenna Rose (of Korean hip-hop group Coco Avenue), REAKT, WaddleDeez, Emcee M.D. will pick you up faster than you can hail a Catbus (see My Neighbor Totoro if you missed the reference).
Says regular attendee Tara Terry Petrinec: "The reason we have conventions is so that people with a certain interest, a passion for the things they enjoy, can share it with others who also share the same feelings, and this is what BlurrieCon is all about. BlurrieCon has brought so many people together, and is continuing to do so, even outside of our own city!"
If you're one of these people, skip the plane to Tokyo and make your way down to the bay — it's a much less stressful commute. — Matt Swanseger
Friday at 3 p.m. through Sunday at 6 p.m.; visit blurriecon.com for updated schedule // 1 Sassafras Pier // $25-$60 (includes one year ACE membership)