Burleigh Legacy Alliance at the Playhouse
Dinner and archivist report highlight influential Erie composer Harry T. Burleigh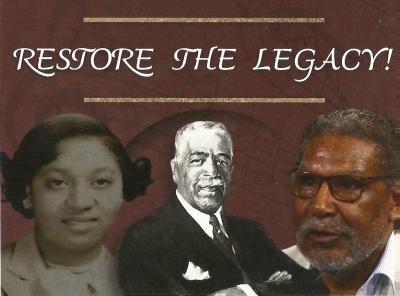 Friday, July 8
The Burleigh Legacy Alliance will host a full evening at the Erie Playhouse, featuring a catered dinner, music, and special programming. 
Celebrating the impact of the monumentally influential composer and Erie native Harry T. Burleigh, the Burleigh Legacy Alliance continues to make his name known throughout the community and the world. 
With a report from archivist Dr. Walter Greason, attendees will be updated on his work "assessing, cataloging, and digitizing African American records from Northwest Pennsylvania."
A celebrated urbanist and historian, Greason is the Professor and Chair of the Department of History at St. Paul, Minnesota's Macalester College. Previously, he held a leadership position with the T. Thomas Fortune Foundation, celebrating the legacy of the the African American Journalist prominent in the late 19th and early 20th century, a contemporary of Burleigh's. 
Johnny Johnson, the president of the Burleigh Legacy Alliance will detail an exhibit on Ada Lawrence, the first African American public school teacher in Erie. 
The evening will be fun as well as informative, with piano music by Bruce Gingrich throughout, and catering by Dinner Is Served By "Lisa" Personal Chef & Catering Services and the Cafe 7-10 (located just a few doors away from the Playhouse). A cocktail and social hour will kick the evening off at 5 p.m.
5 to 7 p.m. // Erie Playhouse, 13 W. 10 St. // RSVP by email to info@burleighlegacyalliance.org