C Brown/JC Nickles Host Birthday Bash at PACA
Wish two of Erie's favorite musicians happy birthday at PACA on January 9.
January 7, 2015 at 4:15 AM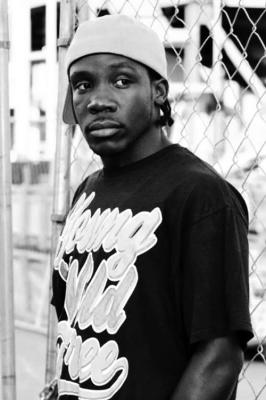 Birthdays are typically an event when the person being honored receives gifts from friends and family. Local musicians C. Brown and JC Nickles, however, are taking their special days to treat the community, as both of them will perform during a special Birthday Bash Friday, Jan. 9 at PACA.
"It's actually kind of weird, because I just sit back during celebrations and let everything else take place," says Brown, whose The Charles Brown Project was named one of the best local releases in 2014 by the Erie Reader. "I don't really like to do too much, myself, but it always feels good to give back on a day when people are supposed to give to you. It's all in good fun."
Brown and Nickles won't be the only people playing in the bash, as singer/songwriter Optimistic Apocalypse, metal group Mala Sangre, rapper Dice, hip-hop crew Rythem Ink, and heavy-hitting trio Sudden Frost will all take the PACA stage to celebrate the talented twosome. After a three-hour open stage period kicks off at 6 p.m., the main performers will start showing off their sonic skills starting at 9, all while a mysterious person known only as "The Stranger" serves as host.
Don't be surprised if a few additional performing party guests show up as well, because Brown and Nickles have a lot of talented friends in the area. In fact, the duo might even have a few tricks for the night as well.
 "I can't remember the last time I actually had an official birthday bash thrown for me, so I may pull the rabbit out of the hat here or there," Brown hints.
While you never know what Brown might be teasing (perhaps he'll even pull an actual rabbit from a hat, which would be cool), the Birthday Bash has plenty of excellent entertainment set up for the night, as well as food and drink concessions and a BYOB option for the adults out there. A small cover of $3 gets you quality music, lots of laughs, and a chance to wish a happy birthday to two of Erie's favorite musicians. 
6 p.m. Friday, Jan. 9 // 1505 State St. // paca1505.com