Candidates for Judge Begin to Mount
The 2015 municipal primary season is underway. It's time to get judgy.
January 27, 2015 at 9:52 PM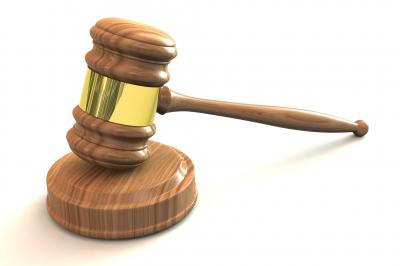 It's time to get judgy. That's because we've barely made it to February and the 2015 municipal primary season is well underway.
There are three seats up for grabs on Erie City Council; contested districts 1, 3, 5 and 7 on County Council, and several other offices open throughout the city and county.
The early race to watch is the primary battle for two expected openings on the Erie County Court of Common Pleas,  a result of the pending retirements of Ernest DiSantis Jr. and Shad Connelly.
To date four candidates have officially announced they are running and a fifth has set up shop on social media. As many as eight or more people are expected to be registered before the primary.
Thus far, three Republicans and one Democrat make up the pool of candidates, but all of the candidates for Erie County Judge are expected to cross-file for the May primary. Winning both the Republican and Democratic primary is the surest way to a smooth victory in November.
Local attorney Ed Smith was the first to announce his candidacy in mid-January. Smith is a partner at Shapira, Hutzelman, Smith & Walsh. He also served as president of the Erie County Bar Association in 2014.  
Fellow Republicans Damon Hopkins and Jamie Mead will each make their second bid for Erie County Judge after launching unsuccessful primary bids in 2009 and 2013, respectively.
Hopkins, a former prosecutor, has a private practice representing mostly family law and criminal cases.
Mead finished second in the 2013 Republican primary behind Bob Sambroak Jr., who won the Republican nomination and a seat on the bench that November. Mead is a former federal prosecutor and later worked for firms in Pittsburgh and Erie before entering private practice in Erie.
The lone Democrat to formally enter the race is Elvage Murphy, an Erie lawyer and a faculty member in the Department of Criminal Justice, Political Science and Legal Studies at Edinboro University. Murphy previously served as an assistant district attorney and an assistant prosecutor, both in Erie County.
Last weekend, Assistant District Attorney Erin Connelly set up an Erin Connelly for Judge page on Facebook. She is the daughter of retiring judge Shad Connelly. Name recognition and voter apathy in municipal eleciton cycles can be a powerful combination, making Ms. Connelly an immediatley important figure in this race.  
It's difficult to look at the resume of any candidate for judge – or their public profile – and believe that he might not be qualified to sit on the judicial bench.
But if you or anyone you know has ever run afoul of the law, or have been a victim of a crime, you probably know the value in having a qualified judge sit before you.
In short, Reader readers, it's time to do your due diligence and get judgy about the municipal primary. Judgement day is just around the corner.   
Jim Wertz can be reached at jWertz@ErieReader.com, and you can follow him on Twitter @jim_wertz.