Christmas in July: BBQ, Brews, & Tattoos
Joel Brennan from Steadfast Tattoo Parlour has teamed up with his friends and customers – the beer masters at Lavery Brewing Company – to host Erie's first "BBQ, Brews, & Tattoos" celebration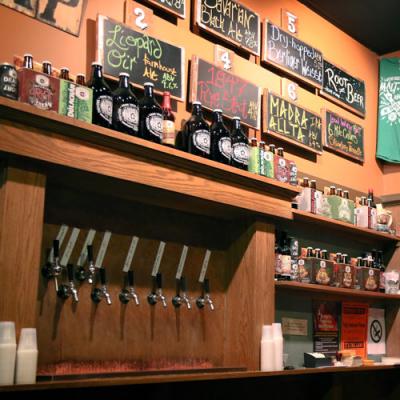 Joel Brennan from Steadfast Tattoo Parlour has teamed up with his friends and customers – the beer masters at Lavery Brewing Company – to host Erie's first "BBQ, Brews, & Tattoos" celebration. What could be more Christmassy than porter, pork, and pounding skin with ink?
The food will be top notch, as Dan Kern from 1201 Kitchen will team up with J.J. Brown from Three B Saloon to create original barbecue wonders for your mouth to behold (read: the plan is to smoke a whole pig!). And of course, you can wash it down with Lavery's world-class suds.
Steadfast Tattoo Parlour invites you to get tattooed right at the party! Joel will have many custom-made designs for you to choose from, each one should take about a half an hour to ink up.
More than a dozen local small businesses will be on hand, selling everything from baked goods to jewelry. Rock out with Jake's Blues as Jake performs for the first time in Erie since last fall! Rounding out the bill are: The Tradesmen, The Mulligans, Brooke Surgener, and more.
A portion of all the proceeds will go to support The Erie Community Foundation.
So, ink, drink, and be merry! – Bryan Toy
2 to 10 p.m. Saturday, July 11 // Lavery Brewing Company, 128 W. 12th St. // LaveryBrewing.com, 454-0405