Covelli Enterprises Settles Discrimination Lawsuit with Its Panera Employees
Covelli Enterprises settles a lawsuit about discriminatory employment practices. Will this change the company's behavior?
December 3, 2012 at 11:28 AM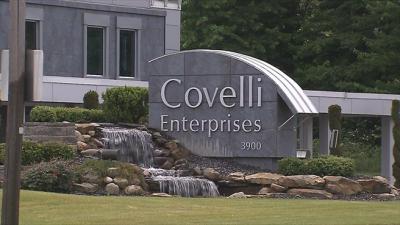 The news:
A federal judge late Friday approved the settlement of a class-action lawsuit in which Covelli Enterprises, a major Panera Bread franchisee, was accused of denying promotions to black employees.

Under the settlement, any African American who worked for Covelli's Panera stores for longer than a year and wanted a promotion between Jan. 11, 2008, and Jan. 11, 2012, can get payment for alleged lost opportunities.
Covelli Enterprises owns all the Panera restaurant in Erie.
This -- ends? -- a year-long dispute between Panera's employees and Covelli Enterprises over the treatment of African-American employees. The ruling handed down doesn't really address the originating dispute or the main accusations that led to the lawsuit, ably summed up by Joe Mendak:
The litigation against Covelli didn't begin with Vines' lawsuit, but rather with one filed by a white man, Scott Donatelli, who was fired as manager of Covelli's store in the upscale Pittsburgh suburb of Mount Lebanon in September 2011. The company claimed in court papers that Donatelli violated policies pertaining to medical leave, though Donatelli's lawsuit alleged he was fired for refusing to stop giving cash register duties to Vines, who was not identified by name in Donatelli's suit.

Donatelli claimed a district manager reprimanded him and said Covelli would "(expletive) if he got a look at `that'" – referring to Vines working anywhere customers could see him.
Not only that, but the hiring of African-American employees was discouraged, and only for menial tasks. Cleanup, dishes, other out-of-the-way work.
My experience with Erie-area Panera's mirrors Tony Norman's:
A few months ago, a friend told me about some very disturbing allegations against a regional Panera Bread franchisee called Covelli Enterprises. A white manager for the company's Mt. Lebanon location had filed a suit against Covelli, alleging that minorities were only hired for menial tasks at the chain when they were hired at all. Blacks weren't allowed on the cash registers or to have contact with customers....

Suddenly, I couldn't recall ever having been waited on by a black employee in any capacity at a Panera. Still, even on its best day, my memory is a tricky thing. My anecdotal experience meant nothing because I've never been a regular Panera customer, and I probably wouldn't have noticed the absence of black employees out front without a lawsuit prompting a sense of wonder and indignation.

In the weeks that followed, I visited a few Panera locations fully expecting to see at least one person behind a counter who departed from "The Brady Bunch" ideal. It wasn't an exhaustive survey, but it did convince me that the diversity that I took for granted at other chains was completely missing from any Panera I visited....
So the lawsuit fails to directly address the alleged discriminatory hiring or employment practices of Covelli-Enterprise-owned Paneras. Keep an eye out on our local restaraunts to see if things will indeed change.