Crime and Punishment
Standing up to injustice.
August 31, 2016 at 3:30 PM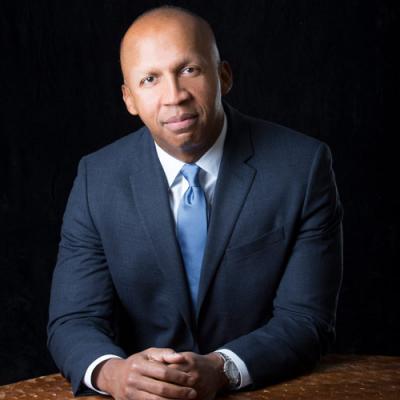 Synchronicity, also known as "a meaningful coincidence," brought a diverse mix of people to the Poplar Street home of Sue Moyer and Mark Alexa a few weeks ago, to hear Lisa Austin's ideas for Erie's future should she decide to run for mayor. While Austin greeted latecomers, we turned our conversation to at-risk youth, poverty, and the almost daily shootings on Erie's streets.
The ink was still fresh on the plea deal accepted by 15-year-old Derrys Sanders, one of the youngest homicide defendants in Erie history. A couple of days before he was to go on trial as an adult for shooting 18-year-old Jacob Pushinsky while trying to steal his bicycle, Sanders pleaded guilty to first-degree murder. He faces a minimum sentence of 25 years in state prison and a maximum of life, with an opportunity for parole once he serves his minimum sentence. A 2012 U.S. Supreme Court decision ruled automatic life sentences unconstitutional for children 17 and under. Sanders was 14 when he committed the crime. He awaits sentencing on Oct. 14.
Why was Sanders to be tried as an adult? we asked. At such a young age, did he have the mental capacity to comprehend what he was doing? Did he understand the consequences if convicted? Should he have to spend the rest of his life in an adult prison? Sure, this wasn't his first brush with the law, but what kind of family or role models did he have? Did the justice system treat him differently because he's black? What efforts are underway to prevent kids like Sanders from getting into trouble?
I pulled out a flyer announcing that Bryan Stevenson, a public interest lawyer and social justice activist, is coming to town on Sept. 13. I read his book. Maybe we should all go and hear what he has to say.
Leaning in around the coffee table were Ron Oliver, vice president of the United Way's labor division and AFL-CIO community service liaison, who personally mentors black youth and is involved in several promising projects that are making a difference; Mark Alexa, who runs Community Shelter Services, which provides housing and services to homeless men, women, and children; Paige Bosnyak, a project director at the Bayfront Eastside Task Force, which covers the neighborhood where Pushinsky and his family lived; and Carol Pruzinsky-Rodgers, a retiree from GECAC, where she ran a program to help senior citizens get home health care. Most of us had never met before.
A victim's view
Rodgers stopped our conversation cold when she announced she had no sympathy for Sanders. Lock him up and throw away the key. Rodgers' aunt, 86-year-old Annie Ropelewski, was brutally murdered eight years ago – stabbed 22 times, beaten with a claw hammer and strangled before being thrown down the cellar steps by a young black man.
I confirmed the gruesome news accounts later. The victim's family and the district attorney argued for the death penalty, but Willie Baker, 21, did not meet the criteria for execution. He had a low IQ and was developmentally disabled, a report said. Baker then pleaded guilty to second-degree murder and is currently serving a life sentence with no chance of parole.
Rodgers' personal story was a jarring reminder that all of us are forever altered by violent crime – victims' families, neighbors, friends, families of those who commit crimes and their loved ones, and the community at large. Maybe that means we all have a vested interest in doing something about it.
I spoke with Rodgers privately to better understand her horrific experience. Her mom was in the hospital with a serious illness when word came that Ropelewski had been murdered. She died the next day. Now, whenever Rodgers visits the cemetery where their gravestones sit side-by-side, the pain comes flooding back.
"Like the Pushinskys, we're never going to have our family members back again. Never hear them laugh, never have them at family events, never hear them tell stories. My aunt was a wonderful Polish cook …" she said, her voice trailing off. "Our family was broken. I'm sure the Pushinsky family feels the same way."
Rodgers' educator friends have talked with her about young people who are developmentally disabled or too young to know what they are doing when they commit a crime. She said that while she understands on an intellectual level, "Unless you have seen this evil face-to-face, unless you have walked in my shoes, you can't tell me how I should feel."
Synchronicity strikes again
Turns out Bryan Stevenson, the speaker who is coming to Erie, has walked in those shoes. His 86-year-old grandfather was murdered by four kids in a low-income housing project in south Philly when Stevenson was 16. They broke into his grandfather's apartment to steal his television set. When he resisted, they stabbed him to death.
His grandfather's murder devastated his family, but that hasn't kept Stevenson, now a Harvard educated death-row lawyer, from representing juvenile offenders, many of whom are behind bars in adult prisons for what amounts to death-in-prison sentences. Instead, it has strengthened his resolve to fight for the rights of the most vulnerable in our society – all the way to the U.S. Supreme Court if necessary.
Stevenson, 56, founder and executive director of the Equal Justice Initiative (EJI) and author of the No. 1 New York Times bestseller Just Mercy: A Story of Justice and Redemption, will be in Erie Tuesday, Sept. 13 for the Charlene M. Tanner Lecture Series at Mercyhurst University. His presentation, at 7 p.m. in the Mary D'Angelo Performing Arts Center, is free and open to the public.
The EJI began its work in Montgomery, Alabama in 1989 and now has a staff of 47 people. Their focus is on race and poverty, children in prison, mass incarceration, and the death penalty. No wonder the civil rights icon Rosa Parks, on hearing what Stevenson planned to do with his life, told the young, idealistic lawyer he was going to be "really, really tired."
It was Stevenson and EJI lawyers who won the landmark 2012 U.S. Supreme Court ruling in Miller v. Alabama and its companion case, Jackson v. Hobbs, which held that mandatory life-without-parole sentences for all children 17 or younger convicted of homicide are unconstitutional because they violate the Eighth Amendment. The Court didn't ban all juvenile life-without-parole sentences, but wrote that because sentencers must now consider "children's diminished culpability, and heightened capacity for change," such sentences will be "uncommon" from then on.
I asked Stevenson why children who commit murder should not be subject to death-in-prison sentences.
"No family should see their child senselessly murdered by another child," says Stevenson. "To create a world where that doesn't happen we have to care more about all children, including the ones who are abused, neglected, angry, and traumatized by their violent circumstances."
"All children are children," he replied via email. "We cannot turn them into adults just because we're mad at them for acting violent and foolish. We need to work harder at making sure our children don't think that shooting other kids is ever acceptable or something they should do."
Stevenson further explained, "We can do that by dealing with the epidemic of trauma and abuse that plagues many poor children and most of the kids I represent who end up in adult jails or prisons. We can't prevent the kind of tragedy you describe [the murder of Pushinsky] by just throwing away children after they make tragic results. We seem uninterested in why children engage in violence and that means we don't solve problems, we just punish them. I think we can and should do better. No family should see their child senselessly murdered by another child. To create a world where that doesn't happen we have to care more about all children, including the ones who are abused, neglected, angry, and traumatized by their violent circumstances."
Stevenson repeated a statement that has stayed with me ever since I read his book: "We are all more than the worst thing we've ever done," he wrote. "No one is just a crime. If someone tells a lie, they are more than a liar. Someone who steals is more than just a thief. Even someone who has killed another person is more than just a killer. Hope resides in redemption, recovery, restoration, and rehabilitation. All of us need some measure of grace and mercy."
Nothing stops a bullet like a job
If anyone in Erie understands the urgency of Stevenson's message, it's Bishop Dwane Brock, who has been working on the front lines in our community for 37 years.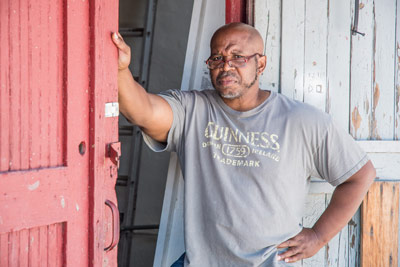 "I've dealt with these young men who've been killing each other. After a shooting, nine times out of 10 I have to end up burying that young man," said Brock, a former history teacher who leads Victory Christian Center and founded Word of Faith Development Corporation, a nondenominational neighborhood revitalization effort that has reclaimed and refurbished nearly a city block on Pennsylvania Avenue.
"The community as a whole is going to have to address this issue," Brock added. "But we have to address it not from an emotional standpoint, we have to address it from an intelligence standpoint."
That means getting kids off the streets and into jobs, Brock said. "Nothing stops a bullet like a job."
The Eagle's Nest Employability Initiative Brock created two years ago in partnership with UMPC Hamot now has 70 young people working full-time at Hamot, with benefits. A month-long job-skills training program followed by a paid internship at Hamot in areas such as patient transport, physical therapy, patient care, and other jobs has introduced at-risk kids to careers they never dreamed of. On Sept. 10, Brock will dedicate the new Eagle's Nest Technology Center on Pennsylvania Avenue in what was once a service station for Erie's trolley cars. It will be equipped with 25 computers, smartboards, and a game room.
"I pay the kids to come to class but you cannot come to my class late. You cannot come to class with your pants halfway down your behind. You don't want to follow rules, get out of my program," said Brock. "We're investing in these kids, and we expect a return."
So far, the program is a phenomenal success. "The best part is that now they understand the dignity of work. They get a paycheck, learn how to manage their finances, and develop a sense of independence," said Brock, who is negotiating with other employers so he can expand the program.
"I have another 90 applications on my desk as we speak for the next training session, which starts Oct. 3," he added. "I have to make a decision and take only 20 out of the 90, but I'm going to make a commitment that whoever of that 90 is serious about getting a job, I will work diligently to make sure they get a decent job."
A fund set up by Erie County President Judge John Trucilla and Judges William Cunningham and Robert Sambroak is investing in Brock's Eagle's Nest along with another program, called Energize E.R.I.E., or Empowerment that Results in Integrity and Excellence, a 10-week life skills academy in collaboration with Rev. James Keeton, Jr. of St. James A.M.E. Church and Erie County Councilman Andre Horton. Court supervision fees paid by criminal defendants go into this Judicial Reinvestment Fund, which already has $50,000 in its coffers.
Trucilla also credited County Executive Kathy Dahlkemper and County Director of Administration Gary Lee for spearheading the successful Summer Jobs and More (JAMS) program for at-risk youth, which this year was run by GECAC and funded by the county, Erie County Gaming Revenue Authority, and the Erie Community Foundation.
"We're on it," said Trucilla, who had one foot out the door on his way to Bethesda Children's Home in Meadville, when he returned my call. "This is not a big city like Cleveland. This is Erie. We can do this."
Trucilla said he counseled a 14-year-old boy who recently came before him for robbing a convenience store. "This boy lives in the neighborhood where a lot of the shootings are occurring. So I told him, 'Stay out of trouble. I don't want to see you get hurt. Aren't you afraid?' He stared up at me without blinking and said he had already been shot once when he was 12. Some kids in a car came around the corner and shot at him while he was sitting on his porch with a friend. The bullet came pretty close to hitting his spine."
For prevention programs like these to be successful, the parents must be involved, Trucilla said. Both parents. "At Energize E.R.I.E.'s first graduation this month, only one father showed up. Mothers are doing their best, some of them working two jobs," Trucilla said, "But we have to get fathers involved. These kids need male role models."
Brock would agree, but he would counter that many fathers are in jail serving sentences for minor offenses such as drug possession.
No doubt the shootings have the community's attention now. Unified Erie has rallied law enforcement and community leaders around prevention, law enforcement, and reentry, based on a model that is having some success in Kansas City, Missouri. And in September, with a boost of United Way funding, four Erie School District schools will be turned into "community schools," bringing social services like health care, dental care, and mental health support, plus after-school and family programming, directly into school buildings, making the services more accessible under one roof.
That's all good news. Still, there's no getting around some festering issues in our criminal justice system.
Race against the system
Stevenson, who served on President Obama's Task Force on 21st Century Policing, comes to Erie at a time when police shootings of black men have become all too common nationwide, and when the City of Erie Police Department is under investigation by the Department of Justice and FBI for use of excessive force.
"We have to change the culture of policing," Stevenson said. "We don't need law enforcement officers who think of themselves as warriors, we need officers who think of themselves as guardians. We have to make improving trust between communities and the police a higher priority and we have to train officers differently."
Policing is only one facet of what Stevenson describes as a flawed criminal justice system.
The EJI website lays out the facts: African Americans make up about 13 percent of the nation's population, but constitute 28 percent of all arrests, 40 percent of those incarcerated in jails and prisons, and 42 percent of the population on death row. African Americans are arrested at rates 2.5 times higher than whites; Native Americans are arrested at 1.5 times the rate for whites. African Americans and Latinos are about half as likely to make bail as whites; Latinos are twice as likely and African Americans 87 percent more likely to be subject to pretrial incarceration. African Americans and Latinos are less likely than whites to be sentenced to probation and more likely to be sentenced to prison. Black men are more than six times more likely to be incarcerated than white men. Native Americans are incarcerated at more than twice the rate of whites; Latinos are held under state jurisdiction at 1.7 times the rate for whites. One of every three black boys, and one of six Latino boys born in 2001 will go to jail or prison if current trends continue.
"Our system treats you better if you are rich and guilty than if you are poor and innocent," Stevenson said. "We need significant reforms."
At the end of the day, hope
Hopelessness is the enemy of justice," says Stevenson. "My hope is rooted in that if one person stands when the voices of oppression say, 'sit down,' if one person speaks when the forces of injustice say, 'be quiet,' there is hope."
When he comes to Erie, Stevenson will challenge the people in his audience to shed their indifference and "consider getting closer to the poor and incarcerated, to stay hopeful and to do uncomfortable things in pursuit of greater justice. It's hard but necessary and rewarding in ways that can't be fully measured."
How does he keep from becoming discouraged?
"For me, hopelessness is not an option. Hopelessness is the enemy of justice. My hope is rooted in that if one person stands when the voices of oppression say, 'sit down,' if one person speaks when the forces of injustice say, 'be quiet,' there is hope. I stay hopeful by looking for ways to stand and speak when it might make a difference."
Bishop Brock is hopeful, too. "We see the trajectory of what's happening in our community. We're coming together and making a commitment that we're going to make a difference where we live."

Stevenson's presentation, Tuesday, Sept. 13 at 7 p.m. in Mercyhurst University's Mary D'Angelo Performing Arts Center (PAC), is free and open to the public with tickets required. Tickets available starting Sept. 6, PAC box office - open 12 noon to 5 p.m. Limit two per person, while tickets last (no phone reservations). 

Lisa Gensheimer is a documentary producer and writer who lives in North East. She can be contacted at lisa@onmainstreet.com