Curtains Rise for Dafmark's Fall Show
November 7, 2018 at 1:00 PM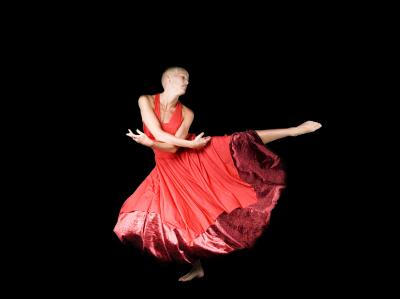 Saturday, Nov. 10
The curtain will be raised at 7:30 p.m. on Nov. 10, showcasing a preview of the contemporary ballet piece "Mirror, Mirror on the Wall,"  as part of Dafmark Dance Theater's annual fall fundraiser.
The performance will feature a new cast of dancers, two freshly graduated talents from Dafmark Dance Academy, and local actresses Jessica Annunziata and Alaina Manchester, both from Gannon University's theater department.
Area hoop dance extraordinaire Jennifer Dennehy will also perform during the annual event, before leaving Erie for New Delhi, India early next year to share her gifts with students on the other side of the globe. As Dennehy prepares to leave the Dafmark Dance family, performer Melissa J. Dixon will return after a change in careers in 2017 led her from dance to communications and strategic public relations.
Along with the recital, Dafmark will host a reception with wine, entertainment, and hors d'oeuvres. — Hannah McDonald
7:30 p.m. // 1033 State St. // $35 // For more details, call 814.454.3993 or email dafmark@gmail.com.