Depth Wish
Shallowest Great Lake is deadliest from top to bottom
October 10, 2018 at 8:45 AM
By: Matt Swanseger
The list of victims is long. Harrowing. Bleeding with middle initials: Philip D. Armour. John J. Boland, Jr. O.W. Cheney. Neal H. Dow. C.W. Elphicke. Howard S. Gerkin. James F. Joy. S.K. Martin. J.G. McGrath. S.S. Osborn. William H. Stevens. Sir C.T. Van Straubenzie, we hardly knew thee. And that's not even the half of them. Who were these men, and what kind of sociopath would claim them so ruthlessly before their time?
The likes of Jack the Ripper, Ted Bundy, and Jeffrey Dahmer may have been vicious, but Lake Erie is straight-up savage. Especially when you consider the list of names I've provided are not  of men, but of ships carrying multiple lives for the harvest. Hundreds of wrecks dot the shadowy depths of the lake, and while not all produced casualties, our sparkling gem has a dark side that, like a slowly receding glacier, has been gouging sailors' psyches for centuries. The underwater graveyard is as vast as the lake is long (254 miles), the markers of its tragedies vanishing and reappearing with the shifting sediments of time.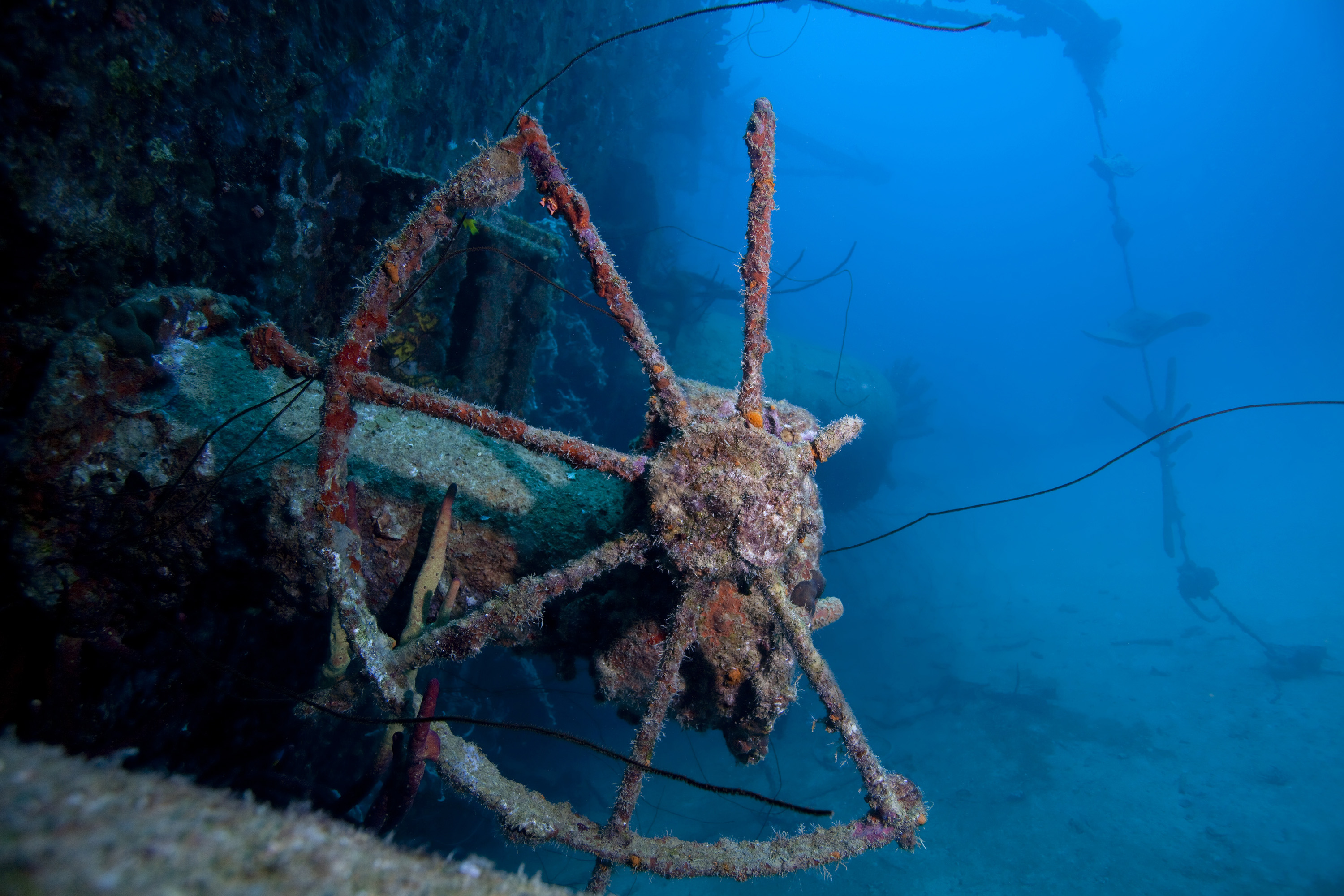 Any Way the Wind Blows…
Unlike most serial killers, Lake Erie is less calculating in her devices — indeed, her weapon of choice has always been unpredictability, particularly in mid-to-late autumn. Authors Dave Stone and David Frew lay out some generalities in their book Waters of Repose, before countering that ya girl basically does whatever the heck she wants — and most of the time, she slays. The Daves compare Lake Erie's overall action to a "variable speed conveyor" belt from southwest to northeast. As a mass murderer might model the behaviors of both a trusted friend and a callous butcher, the lake models the behaviors of both sea and river due to gravity (it's at a lower elevation than the Great Lakes to the west) and southwest-to-northeast orientation (mirroring the prevailing winds).
Fall fashion is all about going against the grain, with the season's storms (most precipitating from Gulf of Mexico hurricanes) disturbing the norm. Swift and powerful changes in atmospheric pressure and the reversal of wind direction (i.e., northeast-to-southwest) create an instability called the seiche or "bathtub" effect. Pair seiches with the usual personality quirks of Lake Erie — such as shorter wave periods (distance between wave crests and the resultant choppiness) and rogue waves (waves crossing and compounding one another for larger waves) — and that spells trouble. At the narrowest point of Lake Erie — the 25 miles between the sand spit of Presque Isle and its Canadian counterpart, Long Point — the current is pinched and the effects are amplified, meaning that sailing after the final leaves have dropped is downright risqué, especially traveling "upbound" (i.e., to the west, against the current).
Presque Isle and Long Point divide the lake's Central and Eastern basins. They lie roughly in the middle of the Lake Erie Quadrangle, formed by connecting Conneaut, Ohio and Port Burwell, Ontario in the west and Barcelona N.Y. and Nanticoke, Ontario in the east. In comparison, the 14,000-square-mile Bermuda Triangle is kind of adorable when you consider that the Quadrangle has stacked up roughly four times the disasters in an area less than one sixth the size. But if you like pina coladas and getting caught in the rain (and possibly being pampered into oblivion), it's still a fine place for that.
Pool Party!
To understand how Lake Erie became such a prolific killer, you must first appreciate how vital it was to transportation and trade during America's development. Before European settlers fully grasped the scope of the continent (shout out to Sacajawea), their concept of the "Far West" was limited to what could be reached by its major waterways, in particular the Great Lakes. What would become Lake Erie's major port cities generally sprung up near creek outlets along the shore. These offered both a point of ingress/egress and a form of natural harbor, although not all of those were created equal (Presque Isle Bay > anything else on the South Shore).
In the early 1800s, the railroad and interstate highway systems were still science fiction, so most commerce was conducted via "tall sails" — sloops, schooners, brigs, and barks. As maritime technology improved, lake traffic increased. The debut of the Walk In The Water in 1818 ushered in the steamship era, which saw both increased capacity and efficiency (because they were powered by engines, they did not have to tack upwind). Nonetheless, schooner purists held fast, with both steam- and sail-powered watercraft sharing the waterways throughout the 1800s, ferrying freight and passengers alike. Traffic peaked in 1863, with 2,018 registered vessels making crossings.
The first ingredient for carnage is bodies, and there was certainly an abundance on the water in those days. If you were a malevolent spirit shopping for human lives, Lake Erie was essentially Sam's Club or Costco. However, the lake's consumer behavior data should have told those people to not put out so much inventory during the months when it was most liable to clear the shelves. Due to naiveté, desperation, or hubris, many misguided souls set sail thinking they could outwit, outmaneuver, or outlast the forces of nature at its seasonally-affected crankiest. Even as wooden hulls were replaced by the metal hulls of ferries, liners, and freighters at the turn of the century (primarily hauling coal and iron ore between major manufacturing centers), Quarter Four spelled "nevermore" for many a vessel.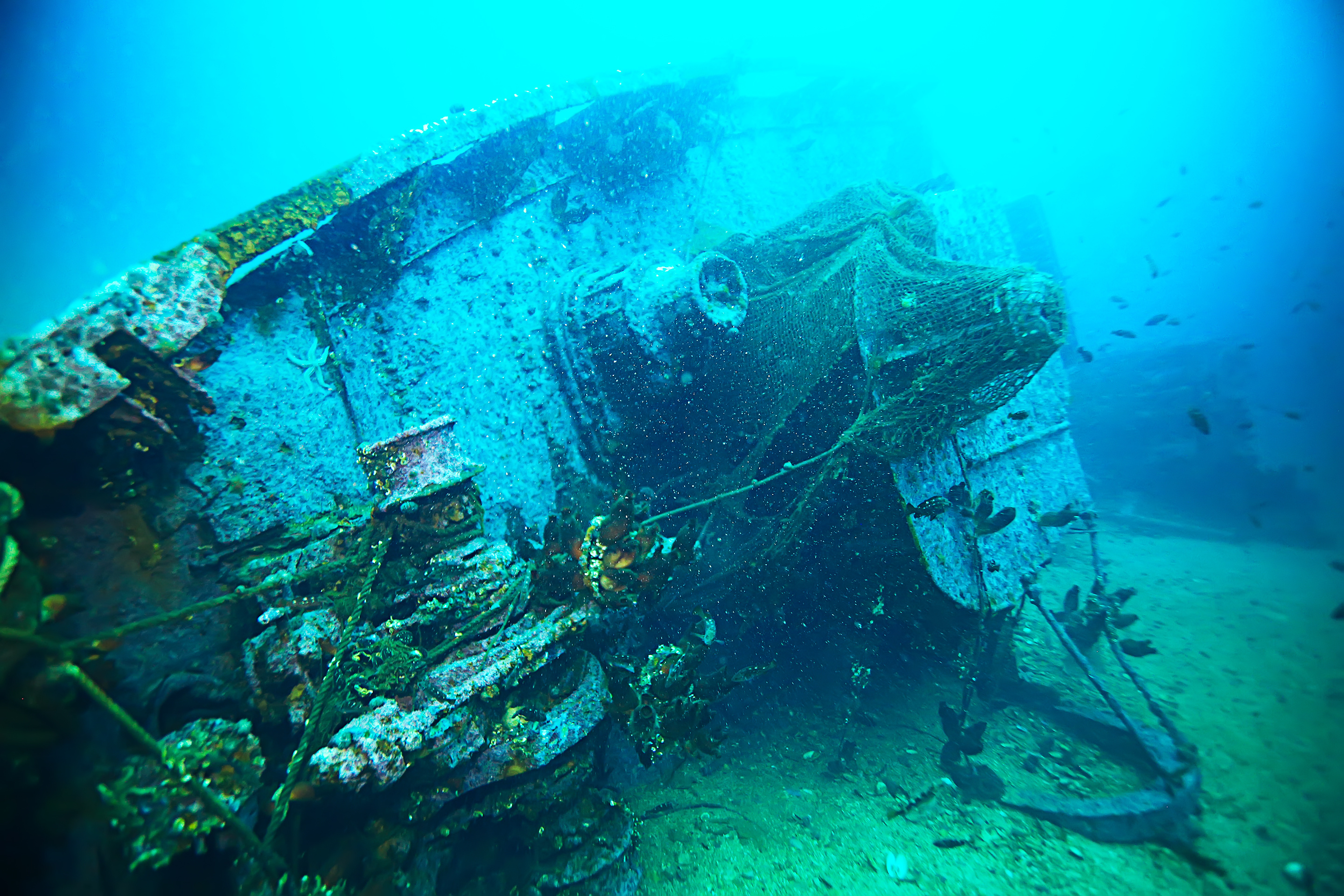 Hold Onto Your Bilge Pumps; Ships About to Go Down
The husband-and-wife team of Michael and Georgann Wachter have sunk a lot into their marriage, as evidenced by the three volumes of the Erie Wrecks series they've co-authored, with separate editions for the Western and Eastern basins and another serving as a director's cut. These books essentially double as itemized expense reports for each territory, revealing some pretty irresponsible habits on the part of both the lake (80 mph gales for a barge of salt pork? C'mon, that's a bit excessive) and sailors alike. In recounting the many manglings, some clear trends begin to emerge, corroborating the observations of the Davids Frew and Stone in Waters of Repose.
Many of the stories begin with a gamble. Cash-strapped captains tempted fate by trying to fit in "one last run" before winter set in, usually with a vessel simply not up to snuff (or a tugboat with one or more not up-to-snuff vessels tenuously in tow). Many early vessels were not of the best craftsmanship and lacked the fortitude to turn the other cheek when slapped upside the head by the weather — that is, except to capsize. They also lacked navigational aids such as lights or radar, which certainly spiced things up when a dense fog or blinding snowstorm rolled in.
Their pilots were also bereft of a solid comprehension of the geography, especially of Long Point, which protrudes 25 miles into the water and was a bitch to circumnavigate. Cuts, or natural channels in the peninsulas, opened and closed with the whims of the waves and weather. Relying on these for safe passage could be a dubious prospect at best, especially at Long Point, where pirates set up false lighthouses to dupe ships into running aground and raided their cargo. This practice, known as "blackbirding," was one of Canada's most popular get-rich-quick schemes of the 1840s, '50s, and '60s.
When they weren't being fooled by others, captains were often fooling themselves, thinking their ships were faster, stronger, and more nimble than they actually were — for instance, the sidewheel steamer The Atlantic collided with the propeller Ogdensburg on what was at worst described as a "slightly hazy" August night! This entirely avoidable debacle seems to have been the byproduct of its helmsman's hubris (i.e., "There's no way The Atlantic isn't quick enough to clear this clunker on the horizon.") The incident represented the second worst loss of life in Lake Erie history, with a death toll of 250. The moral of the story: check yourself before your wreck yourself.
But What About the Leviathans and Sea Banshees?
I was getting to that — I just wanted to fill your mind with some nonsense first. Now that we've parsed through the ways human error might factor into the spate of shipwrecks, let's move on to a few (totally plausible) supernatural explanations.
There are several cases of vessels vanishing without a trace and/or reappearing as ghostly afterimages, and a few choice scapegoats from regional lore. One myth of the Eriez Indians tells of a quest to pluck the setting sun from the Lake Erie waters, only to be repelled by vengeful spirits who wanted the burning hot orb of plasma all to themselves. As the Eriez retreated from the fierce storm, the Great Spirit threw up its left elbow and stopped the tempest dead in its tracks. Today we call this protective "arm" Presque Isle.
Presque Isle has taken many a vessel under its wing since that fateful day. With the pesky elements held an arm's length away, the resultant harbor has proven highly conducive to both shipbuilding and repairs. At some point, though, the birdies have to leave the nest and figure things out on their own. And what did they discover? 1) They could handle a lot of rum; and 2) Sea serpents (Bessie, a.k.a. "The Lake Erie Monster") and she-demons (Jenny Greenteeth, a.k.a. "The Lake Erie Storm Hag." She's a doll) were definitely a thing.
I'll see myself out now [a slithering tentacle slams the door behind me].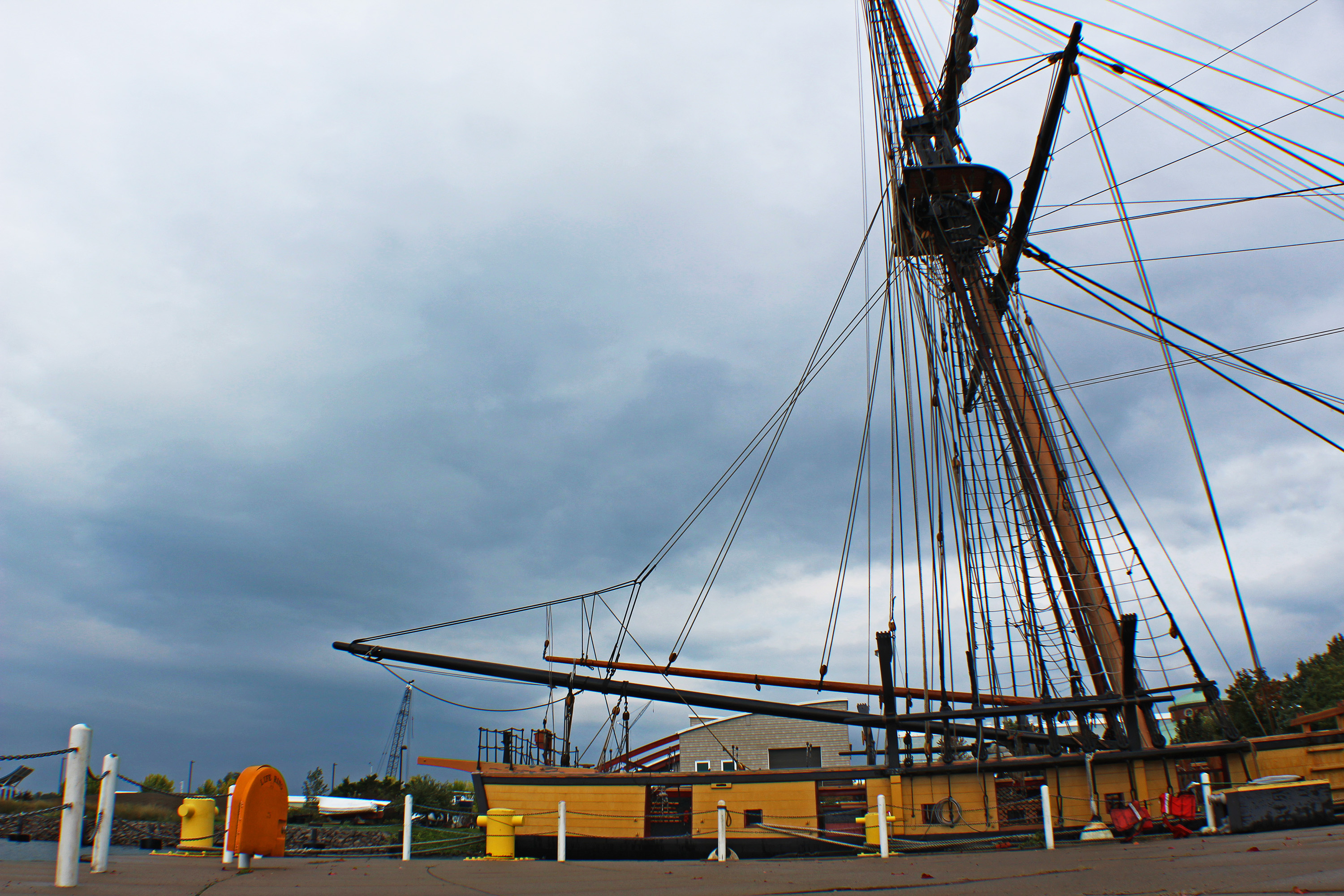 Dive Deeper
According to David Boughton, a partner of the National Oceanic and Atmospheric Association, the Tom Ridge Environmental Center, and Pennsylvania Sea Grant, "we know more about outer space than our own waters." In fact, underwater archaeologists discovered three shipwrecks in "the armpit of Presque Isle" just this past spring. He equates shipwrecks to "submerged cultural resources" and "time capsules," reproving scavengers but encouraging qualified divers to partake in what can be an immensely edifying experience. Strange and mysterious, the true depths of Lake Erie are still waiting to be plumbed.
Matt Swanseger often escapes the crushing pressures of reality in his custom-forged diving bell. His tranquility can be disturbed at mswanseger@eriereader.com.
DROWNED ALIVE
Embedded within the staggering number of Lake Erie shipwrecks are uncounted stories of human resilience and survival. None, however, seems quite as miraculous as the case of Mary Applebee. The Buffalo resident had been visiting relatives, including her nephew, Captain Gilman Applebee, in Conneaut, Ohio during in the late summer of 1833 and was anxious to get back home by the end of autumn. Gil was hard at work on a new steamboat, The New American, and urged her to hold onto her pantaloons until he could finish up, but auntie was not having it. Thus she booked a passage on the schooner New Connecticut, which left port on Sept. 4 with a cargo of wheat and flour and one other passenger. Things were calm at first, but Ms. Applebee filled with dread at an approaching cloud as they sailed past (surprise!) Erie, Pa. She wished to pull over there, but they persisted, and sure enough a squall knocked the boat on its side. The crew was able to escape and make for shore just past the New York state line, but Aunt Mary was apparently a goner.
Her very distraught nephew, who had stayed home in Conneaut, ordered a search-and-rescue mission after Captain Wilkins of the steamboat Peacock had spotted the overturned vessel three days after the incident. Captain Applebee pulled a salvage vessel alongside the half-submerged schooner to tow her back to port, and behold! A woman emerged from the companionway stairs onto the deck! Up to her neck in water, Aunt Mary had survived on naught but an air bubble and a few floating rations (onions and soggy crackers, anyone?), but the ordeal had taken a great psychological toll. The account she wrote soon thereafter is rife with hallucinations, such as of voices and an uncertainty whether she was still alive or had already slipped into some sort of purgatorial afterlife. For those five days, the mortal plane sloshed just inches under her chin.
Who wants to go swimming?!
Note: the underwater photos used in this piece were not taken in Lake Erie.