Domestic Violence is no longer just a private matter
Linda King, executive director at SafeNet, offers a few words for the wise.  
April 27, 2016 at 8:25 AM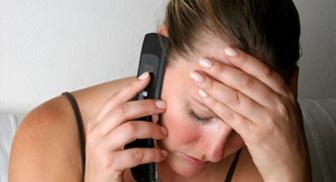 In the past, domestic violence was treated as a private matter. Reports show, however, that domestic violence costs American businesses upwards of $5 billion a year in decreased productivity, increased health care costs, absenteeism, errors, and employee turnover. 
It might be hard to believe, but one in four relationships experience domestic violence. That is true nationally, and it's true in Erie County.   
Domestic Violence, also called relationship violence, is any behavior used to gain or maintain power and control over an intimate partner through fear. 
Abuse can happen in any relationship whether married or dating. It can be inflicted on a person of any race, age, gender, sexual orientation, religion, educational background, or income level. 
An abusive relationship typically begins without any signs of abuse whatsoever. But slowly over time, as trust builds, abusive behavior can come out in many ways even before any physical violence is present. 
A few behaviors should be considered signals that you are in a potentially abusive relationship. These include: 
Constantly checking up on you
Putting down your family and friends
Wanting you all to himself/herself
Humiliating you in front of others
Controlling where you go and what you do
Threatening or harming your belongings or pets
One of the hardest things to do is to identify that you are in an abusive relationship. And it's even harder to then remove yourself from that situation -- especially when there are children involved.   
SafeNet offers empowerment by providing support, counseling, legal assistance, secure shelter, programs for children, and education. This helps with taking the first difficult step in stopping the cycle of violence or emotional abuse.    
Linda King is the executive director at SafeNet.