Dramashop Continues Angels Story
Angels in America, Part Two: Perestroika opens at Erie's contemporary theater company. 
September 2, 2015 at 10:00 AM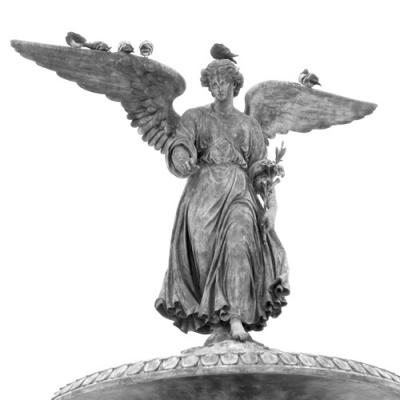 Sometimes a story is so big, it can't be told in one sitting. Such is the case with Tony Kushner's Pulitzer Prize-winning Angels in America, the scope of which is so broad, so important, it's told in two parts.
Dramashop undertook Part One: Millennium Approaches back in June as part of its Mainstage Series. This weekend, Angels in America, Part Two: Perestroika opens at Erie's contemporary theater company. Much of the original cast from June will be reprising their roles.
Perestroika can stand on its own as a compelling story; but it is its part in the epic that is Angels in America that gives it its true power. Audiences continue to follow the characters they met in Millennium Approaches, as they struggle to find acceptance, love and peace in the face of loss, all in the midst of the AIDS crisis.
When it premiered in 1993, Perestroika was lauded by Frank Rich of the New York Times as being "not only a stunning resolution of the rending human drama of Part 1, 'Millennium Approaches,' but also a true millennial work of art, uplifting, hugely comic and pantheistically religious in a very American style."
It's heartbreaking and revelatory, challenging and moving. In short, it's the perfect way to open Dramashop's 2015-16 season. If you need (yet another) reason to make the opening on Friday, stop by an hour before curtain for a pre-show reception hosted by Don and Susan Baxter, Carl Larese, and Jim Cornell. — Sara Toth
7 p.m. Sept. 4-5, Sept. 11- 12, Sept. 18-19 // Dramashop, Renaissance Centre, 2nd Floor, 1001 State St. // Dramashop.org // $25 Friday (includes opening reception); $12 for subsequent shows; $15 at the door; $5 with student ID.