Drawing Up New Life Paths
You can revamp careers at any age
Arthur Gamble Jr. works to inspire Erie youth.
Cathy Dudenhoefer re-inspires people by creating beautiful environments.
Arthur, 53, and Cathy, 70, aren't part of the 40 Under 40 demographic.
But the path you take in young adulthood isn't linear, and careers offer more than self-fulfillment. Arthur and Cathy prove that as you remap your dreams from decade to decade, you can continue to make the world a better place
I've counted Cathy as a dear friend since we were Girl Scouts in grade school. Maybe we both got the creative spark when we learned how to fashion Bunsen burners from tin cans at Camp Hawthorne Ridge.
But Cathy credits her late mom and her Mercyhurst University mentors with her recent decision to launch a design business, the Reinspired Room, with a focus on sustainability.
I met Arthur at an Erie SeaWolves game when he stopped by to introduce himself to the front office staff as a consultant for a strategic plan for the R. Benjamin Wiley Charter School. Like Cathy, Arthur says family members and teachers played key roles in his decision to become a lawyer, to start a financial advisor business and to become a certified NFL and NBA agent.
If I were a few years younger, I might have started out my reporting career as a sports journalist like Mary Schmitt Boyer, who graduated from Marquette University, my alma mater, four years after I did and spent much of her career covering the Cleveland Cavaliers. But there weren't opportunities for women in sports journalism back then.
So rather than writing sports stories, I like to listen to them as an usher for the SeaWolves, and Arthur has plenty of sports-related stories to share. One of my favorites is about the time he spotted a familiar guy working out at a park in an upscale Los Angeles neighborhood. Arthur called out to him: "Hey, have you ever been to the suburban Y and the MLK Center in Erie? Do you remember the dojo at Eighth and Lincoln?"
The famous fitness instructor did recall those places, because the man in the LA park was Erie native Billy Blanks, Tae Bo creator and workout guru. Billy, Arthur, and other friends had studied martial arts together at a studio in the building that now houses Avanti's Restaurant, where instructor Tom Meyers taught Arthur, Billy Blanks, Tecumseh Brown-Eagle, and Melton Thigpen, among other students, to be peaceful and fearless and to embrace a championship mindset. His fellow students earned their black belts; Arthur pursued football.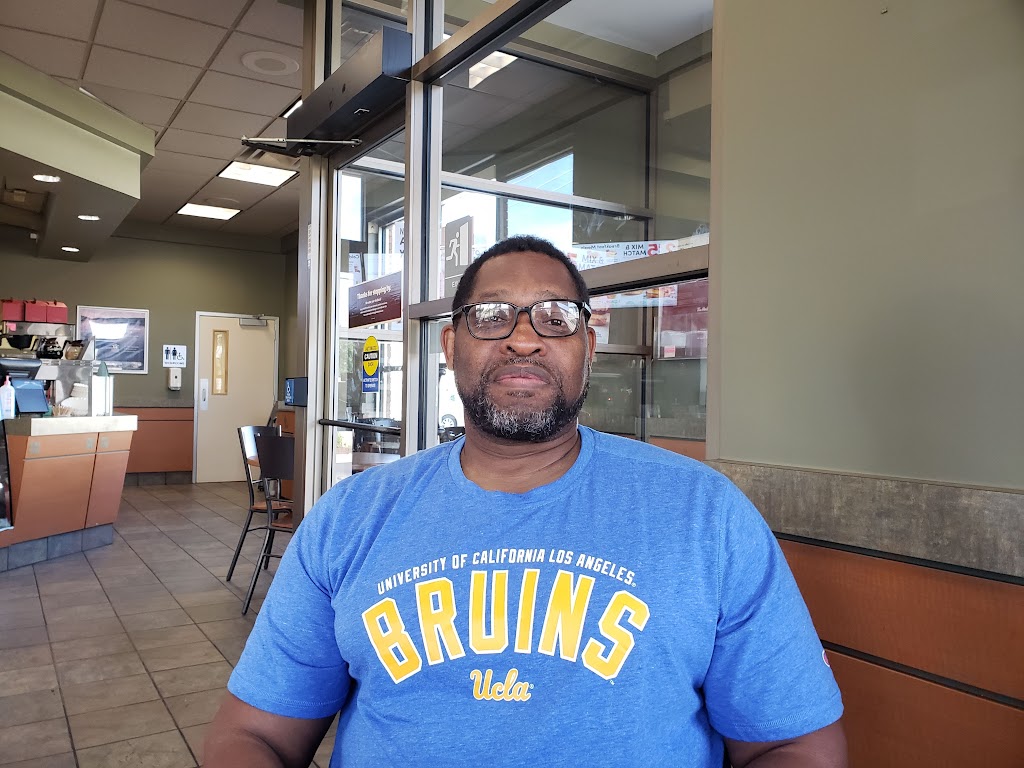 Arthur also drew inspiration from his late parents, Arthur Gamble Sr. and Loretta Gamble. His dad, who worked at Smith Meter, played semi-pro football for the Erie Jets and the Erie Panthers and coached Bay City Little League football. His mom studied business at Tech Memorial, where she was one of the first Black female students, and worked for the Social Security Administration for 10 years before launching Lag and Friends Entertainment Co., which, among other accomplishments, produced a half-hour talk show. "She was one of the first Black women on television," Arthur said.
Her talk show guests included the Ohio Players and other singers with religious, soul, and jazz backgrounds. She had hoped to persuade Loretta Long, who played Susan on Sesame Street, to take over the show, in a format that would have made her the first national talk show in the vein of Oprah Winfrey, who came along later.
Arthur has his mother's notes from her television career and hopes to locate the original TV episodes that she hosted so they can be preserved.
Arthur Jr. also found mentors at Academy High School, including two Black teachers, Mrs. Fields, who taught typing, and Tom Robinson, the gym teacher who also coached golf. "I didn't know Black folks played golf," said Arthur, a linebacker, who attended Lafayette College in Easton, Pa., on a football scholarship. In college, "the world just opened up," he said, thanks in part to studying with three Black professors.
At Lafayette, he majored in American Studies, with concentrations in business and sociology and a minor in African studies. Arthur went on to law school at the University of Maryland, and his classmates, from the inner cities in Camden, Philadelphia, Pittsburgh, Boston, and Los Angeles, also became lawyers, doctors, business executives, entrepreneurs, and professors. "All of us excelled," he said. "We destroyed the mythology that others are superior."
Arthur spent a summer in California to interview with attorneys for the Oakland Raiders and met owner Al Davis. He was offered a clerkship with the Raiders, then spent his last semester in law school as a visiting student at Loyola Law School in Los Angeles. Instead of playing pro ball, Arthur learned about the many other aspects of sports careers, at a time when barriers were being broken down for Black professionals as well as women.
When his father got sick with cancer, Arthur, who was working as an analyst in the financial industry, started weekend commutes between LA and Erie before deciding to relocate back home with his wife Melinda, an early childhood specialist, and their two daughters, now grown.
He is the owner of GCS Advisory & Consulting service and founder of the Pro Sports Alliance Advisors. After our interview, he headed out to Las Vegas for the NBA Combine, where he said it was "great to speak with many of these highly motivated, optimistic, and energetic young people."
As a consultant for the R. Benjamin Wiley Charter School, he has seen how Carla Johnson, the school's CEO, "uplifts and encourages and nurtures every single student and their families," he said. Johnson, a former Erie School District principal, "is building something special over there because she really wants to live the vision and message of Ben Wiley. He was her mentor and she's in the right place."
When Arthur played high school sports, Erie had four high schools; students could be rivals but also friends, he said. With just one public high school sports program now in Erie, it's more important than ever to maintain those connections and nurture relationships and one of his many goals is to organize reunions with athletes from the Metro League.
I can identify. St. Andrew, my grade school, closed in 2006 and Cathedral Prep has swallowed up my high school, Villa Maria Academy. But formal reunions and Zoom during the pandemic have been a great way to stay close to my school friends.
In fact, it was at an outdoor lunch about a year ago where I first learned that Cathy Dudenhoefer was starting her own design business. I was captivated by the fact that along with form and function, her design services are tied to sustainable products and local artisans.
"The built environment can really enhance your life. I think we all need beauty around us," Cathy said. "Think of (the book) A Tree Grows in Brooklyn," a reference to her first career as an English teacher after graduation from Mercyhurst College.
But after eight years of teaching in the Catholic school system, Cathy needed more earning power, so she got a Civil Service job at the Erie County Assistance Office, starting in an income maintenance position and then becoming a supervisor. "Don't get me wrong. It was really rewarding," said Cathy, who pointed out that many clients were the working poor who didn't make enough to get by without financial assistance.
When she retired after 25 years, "I had no idea I would ever go back to school." But she had fun decorating the first home she had purchased by herself in 2002 and was "really feeling the need for doing something creative."
She toyed with the idea of studying design but with heart issues for herself, helping her sister care for their widowed mom, Rosemary Heintz, and her sister's husband, Cathy put off taking the plunge to return to her alma mater, now Mercyhurst University.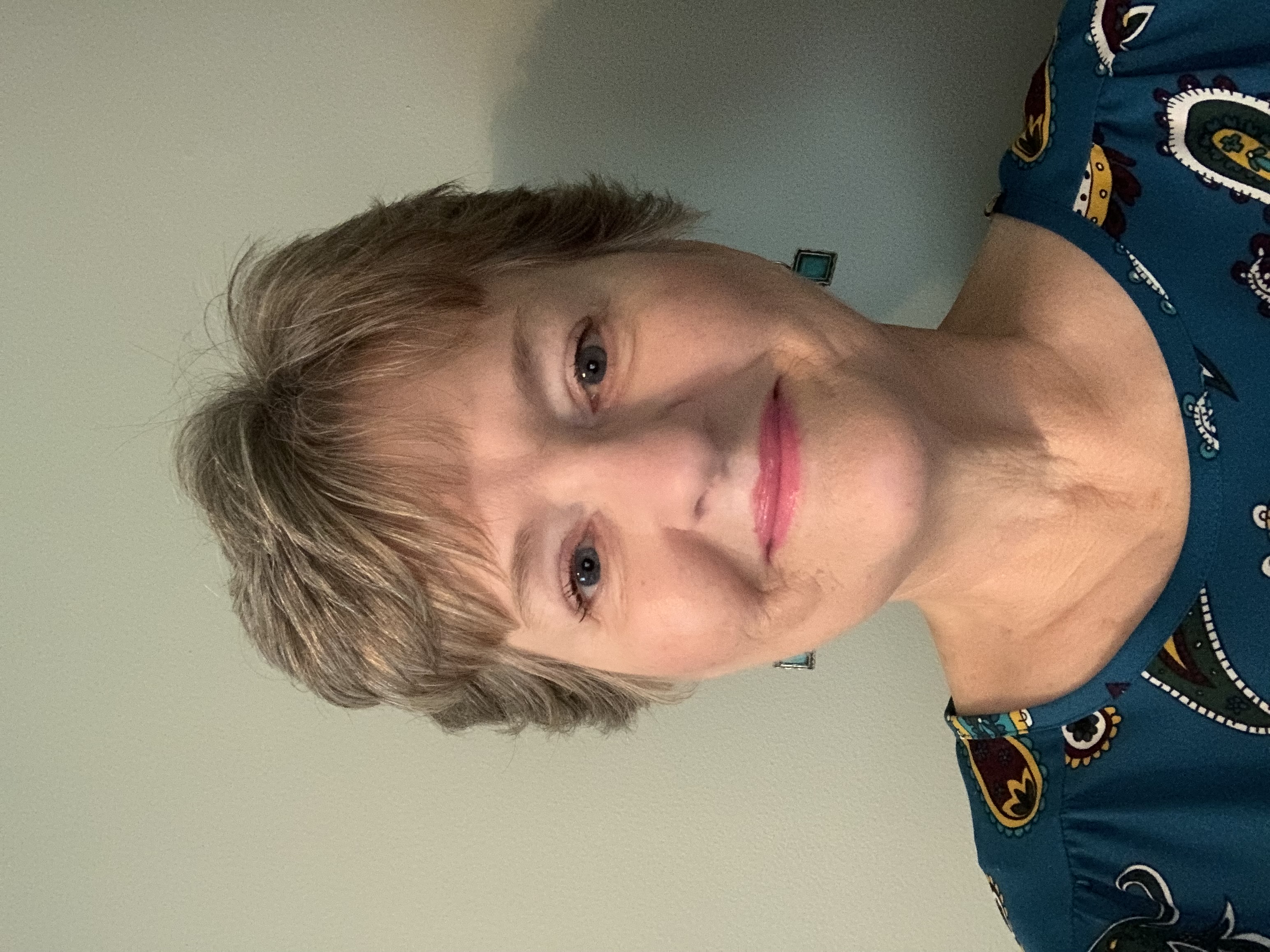 She has fond memories of her mom's "really good taste" in decorating their modest West Fifth Street home with pretty fabrics and garage-sale finds, but Cathy wasn't sure about how she would make use of any credentials she would earn if she returned to school.
In 2011, she met with Kathy Weidenboerner, chair of Mercyhurst's Architecture and Interior Design Department, who posed a question to Cathy: "Why do you need an idea of what you want to do with it? You could do it for your own enrichment."
By 2014, Cathy was ready to take one class a semester for the 10 classes she needed to earn a certificate in design. Cathy said that she and Weidenboerner, her professor, were the only grandmothers in the same classes. "She could not have been more encouraging. I was appreciative because it was all 18-, 19- and 20-year-olds and me."
Although she was getting a certificate, not a new degree, she still had a workload of completing projects, learning new skills and studying academic disciplines. "It was so stimulating and challenging. The history courses were just fabulous," she said. Her other mentors included Donna Zariczney, an architect from Warren and Mercyhurst adjunct, and Keyman Asefi, a professor of architecture and interior design, now a designer in Washington, D.C.
She describes her mom, who died in 2015, as a "French country person" in terms of style, but in her return to Mercyhurst, Cathy also came to appreciate modern design. For instance, she admires the chrome-and-leather Barcelona chairs, designed by Ludwig Mies van der Rohe and Lilly Reich for the German Pavilion at the 1929 International Exposition, but when she learned that one such chair might sell for as much as $5,000, she thought, "I'll never own one."
Indeed, her business, the Reinspired Room, emphasizes that tackling design projects "doesn't have to cost a lot," she said. "Paint is the cheapest design tool in the drawer. You can feel comfortable surrounded by beauty, whether it's color or shapes, reproduction art work, or even a framed poster of Monet," she said. Textures can be comforting and you might discover that old furniture or thrift store purchases can be repurposed, she said. When a mutual friend had a marred kitchen table that she wanted to salvage, Cathy suggested making it into a coffee table — and knew an expert local woodworker to do the work.
Cathy also emphasizes the need to think about sustainability when you design or redecorate your spaces and keeps up to date on green building standards and non-toxic materials.
Cathy doesn't handle contracting but she connects her clients to local artisans, including Jodi Sindeler of Single Feather Studio; Chuck Quadri, the Wood Guy; Mary Murray of Lake Lure Décor & Upholstery; Janet Young and Kate Jackson, who have window-treatment businesses; Chris & Casey Brown, of Willow Creek Barnwood; Mike Beckerink, who has a woodworking/cabinetry business in Clymer, N.Y.; and wallpapering by Mary Grace Umpleby.
Many of these artisans have had previous careers or still juggle two jobs. Mary Murray is a former Erie Times-News copy editor; Beckerink is a pastor. Mary Grace went to grade school with Cathy and me, and her mom, Mary Calabrese, taught us  how to make those tin-can Bunsen burners.
Liz Allen is president of Erie City Council, but by starting her second term at age 70, will never be a "career politician." You can reach her at lizallenerie@gmail.com.
Contact Arthur Gamble Jr., owner of GCS Advisory & Consulting and motivational speaker, at argamble52@gmail.com or at 310-984-9710.; contact Cathy Dudenhoefer reinspired.room@gmail.com  or at 814-450-5899 or via Facebook Messenger.