Earthquake and Tsunami Rattle Japan, Waves Approach U.S.
A tsunami swept over Japan after an 8.9-magnitude earthquake hit the area first. Waves are now approaching the United States.
March 11, 2011 at 9:13 AM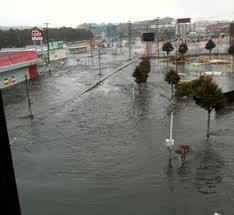 Erie residents woke up this morning to a fresh coating of snow after an evening of heavy rains, but the snow and rain slush mix isn't the major geological concern this morning.
An 8.9-magnetitude earthquake rocked Japan at 2:14 p.m. local time and was followed by a massive tsunami, which the quake triggered, the U.S. Geological Survey reported. According to BBC officials, the quake is the largest recorded magnitude to hit the area in over 100 years.
While a massive rescue effort is now underway in Japan, the United States is preparing for its own possible catastrophe. According to the USGS, a tsunami warning has been issued for Hawaii and western Pacific islands as well as parts of the U.S.'s west coast, including parts of California, Washington, and Oregon.
Residents living in low-level lands have been evacuated from coastal areas to higher ground.
According to the U.S. Navy, officials have begun mobilizing a large rescue and support effort for the areas of Japan affected. Information is expected to be forthcoming and changing throughout the day.