ER Sports: The SeaWolves' New Ownership, The Masters, Young Talent in Erie, and the Josh Gibson Foundation
Meeting Fernando Aguirre, Assessing Jordan Spieth, Putting Matt Bauer on the Radar, and Remembering the Trials of the Negro League Players  
April 15, 2015 at 7:41 AM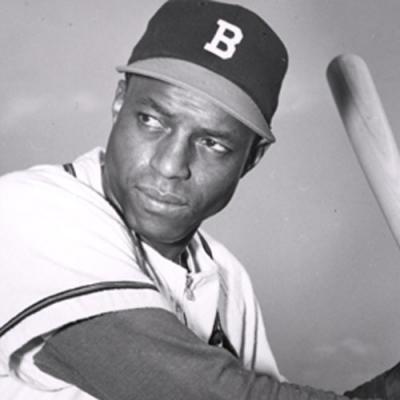 I had a chance to sit down recently with Fernando Aguirre, the new owner of the Erie SeaWolves for – as we say in sports – a one-on-one. And after talking to the personable native of Mexico City, let me use some more sports jargon regarding him, as there's no doubt that, "He's a great get for the Erie area."
Possessing a tremendous personality, Aguirre oozes class and displays the confidence – not arrogance – that has enabled him to become a highly successful businessman. And there's no doubt he is going to be a positive presence for the local baseball team and the Erie community in general.
Before one game was even played, I had already met him twice, and that's two more times than I had met the previous owner or owners. Actually, I'm not even sure who owned the team.
He definitely is going to be a hands-on owner in a positive way. If this were the NFL, you would say he was an Art Rooney of the Pittsburgh Steelers, not a Dan Schneider of the Washington Redskins.
The former CEO of Chiquita, who starred on an episode of CBS' Undercover Boss, told me, "I was looking for nearly 18 months and I did my due diligence. After this thorough search, there was no doubt Erie was a great opportunity.
"I was looking for a great community with an outstanding management team already in place," he added. "The SeaWolves fit the bill in every category."
Aguirre, who played his college baseball at Southern Illinois University at Carbondale on a baseball scholarship, has had a passion for the game ever since he was a youngster and his father was General manager of the Mexico City Reds in the highly competitive Mexican Baseball League.
Also possessing a tremendous amount of humility, the SeaWolves' owner wouldn't toot his own horn, but, after much research, I found out he was an outstanding player both in college and after his collegiate days we over. His love of the game is even more apparent when he recounts, with a twinkle in his eye, his experiences at the Fantasy Camps he attended, the Cincinnati Reds holding them.
A well-known executive who is respected throughout the world, Aguirre hopes to put his business acumen to work in making the SeaWolves a model franchise, and his record shows it that will be just a matter of time.
He already owns pieces of the Myrtle Beach Pelicans and the Cincinnati Reds, but he is looking forward to being the sole proprietor of a baseball team, and the Erie community is going to reap the benefits.
However, the former top banana at Chiquita (someone had to say it) will stay extremely busy, as he will continue to serve on the boards of Levis Strauss and Company and Aetna, Inc. Aguirre also joined the board of Barry Callebaut in April 2013, the Swiss company that is the largest chocolate manufacturer and cocoa grinder in the world.
All I can say is, "Welcome to Erie, Fernando Aguirre."
Lucky us!
The Masters Golf Tournament is always one of my favorite sporting events to watch on the tube. I know; you thought I lived for a Yankees-Red Sox love fest on ESPN, but actually that's not in my Top 10,0000, as that game is actually 9,000 spots behind the National Spelling Bee on the list of my sports' viewing importance.
And this year's was enjoyable with the presence of 21-year-old Jordan Spieth, a definite phenomenon who led from start to finish, becoming the second-youngest linkster to win the prestigious event. The Texas native is everything I like in an athlete, and I look forward to rooting for him for many, many years.
His composure for a pro-athlete at that age is incredible and his mannerisms on the course epitomize what the game of golf is about. He's a true gentleman in a gentlemen's game.
Spieth is certainly easy to cheer for.
However, I have been a Phil Mickelson fan for years, and if I was going to root for a golfer in a tournament, I would pull for "Lefty" first, followed by Rory McIlroy and then Spieth.
It was also nice to see Mickelson in the hunt and Tiger Woods starting to get back in shape. All-in-all, I didn't miss too many shots in the Saturday and Sunday rounds.
Speaking of young talent with great futures, Erie is blessed with numerous potential stars, Strong Vincent star sophomore basketball player David Morris getting a lot publicity this winter.
However, a name I'm hearing a lot at this moment is Cathedral Prep freshman Matt Bauer, the ninth-grader starting for both the varsity football and baseball teams. A standout as a linebacker and defensive end, the 6-2, 210-pounder has already received an offer to play Division-I football at the University of Virginia.
He may be the first Erie athlete to ever get an offer such as this at such a young age.
In baseball, the Ramblers went to a tournament in Arizona, going undefeated in five games, and Bauer was named the Most Valuable Player in the event.
He is also in select company here as there have been very few CP athletes that started in ninth-grade on a pair of varsity squads.
I recently attended a sensational discussion at Penn State Behrend put on by the Josh Gibson Foundation regarding the Negro League; Sean Gibson, the great grandson of the legendary Josh Gibson, hosted the event. It was informative, entertaining, and emotional, as the fans in attendance were made aware of what these great pioneers endured.
Sean Gibson gave a fantastic presentation featuring his great grandfather, and the Negro league veterans Pedro Sierra and Tom Toles were on hand to add some great firsthand testimony about what the players went through, while also answering some questions regarding the history of the league.
I developed an interest in the Negro league when I played on the same Glenwood League team with the great Sammy Jethroe, and I couldn't get enough of his stories. However, what struck me the most about "The Jet" was his great humility and his lack of bitterness about not being allowed to play in the Major Leagues for the longest time because of his color. Jethroe still earned Rookie of the Year honors for the Boston Braves in 1950 when he was 32 years old, after he was past his prime. I never once heard him complain.
Amazing!
What was even more amazing is the fact the Negro League players weren't allowed to play baseball with their white counterparts. Yet they were allowed to be drafted and fight – and die – with them during wartime. Seems a bit odd.
The only negative from the entire event was the turnout (or lack thereof) from the local black community. I thought the older people would want to relive what they witnessed and the younger would want to hear what these men went through for future black athletes. Obviously, I was wrong.
However, I found myself getting goose bumps several times and was extremely pleased I attended.
I guess that's all that should matter to me, but still I was disappointed.
James R. LeCorchick can be contacted at JRLSportsReport@gmail.com, and you can follow him on Twitter @JRLSports.