ER Sports
Recognizing the plethora of local talent and pondering the stunning move by the General McLane School Board.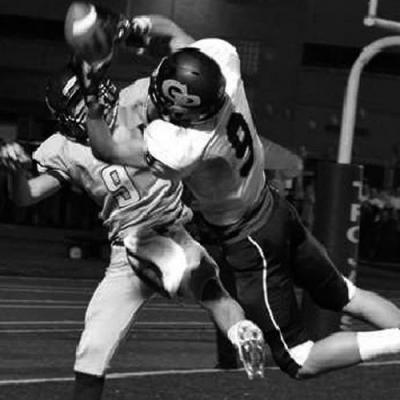 I FELT FOR many years that athletes from the Erie area have been overlooked by colleges when it comes to recruiting, but it appears that is starting to change. I have to give credit to the coaches as well as the media for helping get the word out on our talented youngsters.
It is becoming more and more apparent that schools in all sports, and all divisions, are aware of the top-quality athletes we are producing, many excelling at a high-level. Just this past season, a few examples include Villa Maria's Kayla McBride (Notre Dame) and General McLane's Val Majewski (Edinboro University) who garnered national honors in basketball.
Here is a quick look at a couple of Erie's finest who recently accepted Division I offers:
ISAAC MATTSON (HARBOR CREEK)
This future University of Pittsburgh Panther had a tremendous season for the Huskies, starring on the mound, in the field, and at the bat. At Pitt, however, he will concentrate on pitching, and his senior stats show why Panthers coach Joe Jordano is excited about that.
While pitching HC into the District 10 semi-finals, the right-handed hurler compiled a 7-1 record with an ERA of 0.85, striking out an incredible 93 batters in just 491/3 innings. It's no wonder Jordano, a former standout at Tech High School and Westminster College is delighted to have the Huskies ace on board.
Mattson was also a star at the plate as he batted a gaudy .537 with seven doubles, seven home runs, and 28 runs batted in.
At Pitt, Mattson will be playing for former Mercyhurst College coach Jordano, who is the all-time winning-est baseball coach in Panthers' history in his 15 seasons. The ex-Centaur great had led his Pitt team to 10 post-season appearances and developed a dozen All-Americans, 49 of his players signing professional contracts.
In 2010, the Erie native was named the Chuck Tanner Collegiate Manager of the Year.
When queried how he heard about the HC standout, the Pitt mentor explained, "His coach Tim McQueeney first emailed me and then Prep coach Dave Hess called me." Hess, who teaches at Harbor Creek, said, "Coach, you have to see this player at Harbor Creek. He could be special."
Jordano added, "I thought that was cool that a coach from another team took the time to call. So I added that to what Coach McQueeney described and thought we better get up there and see him."
Jordano and his staff travelled to Ainsworth for a playoff and game and came away impressed. "He just looked very athletic and carried himself like a pitcher," he added. "He has good size and will definitely get bigger and stronger. We're excited to get him."
The Pitt coach also pointed out he thought  Erie high school baseball was very good and that there are other players they are keeping their eyes on.
There's no doubt the Panthers landed a good one by signing the Huskies star.
JAMES TRUCILLA (CATHEDRAL PREP)
The highly-regarded defensive tackle has established himself as one of the top defenders in the high school ranks, the Rambler ace ranking as a three-star prospect by Rivals.com. Three stars is an extremely high-rating for someone entering his senior season, as an example Notre Dame just signed a pair of three-star defensive linemen.
The 6-2, 270-pound prospect will play in the Atlantic Coast Conference for the University of Virginia Cavaliers.
Trucilla, a rugged performer, who is known for his quickness and power, will take a winning attitude to UVA, as he has played in just one losing game as a two-year starter for the Ramblers, CP posting a 28-1 mark in his sophomore and junior seasons while capturing one state title and going to the state semis his other season.
It was a banner junior year for Trucilla, as he had 11 tackles for loss, five-and-a-half sacks, forced three fumbles, and recovered three loose balls. His prowess on the defensive side of the ball earned him first-team all-state honors on several squads.
Trucilla had 11 D-I offers when he made his decision, and many, many more were still knocking on the door. When asked why he made his decision before his senior season, the articulate performer told the Erie Reader, "The University of Virginia was one of the first schools to offer," adding that, "their coaching staff believed in me, and I felt it was a perfect fit from the time I walked on the campus. I felt immediately it was a perfect balance of academics and athletics for me."
Trucilla added, "I am interested in majoring in business and they have a great school for this."
Regarding his first three years at CP, the Rambler ace explained, "I feel blessed to be part of such a successful program. Winning a state championship and playing with the great upperclassmen was something I'll never forget.
"Their leadership was so important, and it made me realize how important it is to lead by example. I hope I can follow in their footsteps. Also, the direction and support I have received from Coach [Mike] Mischler and his staff are incredible."
Speaking of Coach Mischler, the Rambler boss told the ER about Trucilla, "First of all, when I think of James, I think of a young man with great character and great desire.
"His work ethic is incredible, and he has done things in the weight room I've never seen done by a high school player. He can bench 245 pounds 21 times and this really impressed the college scouts."
The highly-successful Rambler coach added, "James is very athletic for his size and really understands the game. He provides great leadership on and off the field."
As far as committing to the University of Virginia and sticking with it, Trucilla pointed out, "Coach and my parents have a rule about making a commitment and sticking with it. I believe you don't go back on your word."
ON A DOWN NOTE, I was a bit taken aback – actually I was totally stunned – when the General McLane School Board opened the coaching position for boys basketball, first-year coach Brian Schulz being forced to reapply if he so wishes. 
Schulz, the son of legendary GM coach Andy Schulz, who he replaced, posted a 15-8 record in his initial season with an inexperienced squad. The Lancers were eliminated in the District 10 playoffs by Oil City High School.
I have no idea what the reasoning was to open this job, especially at such a late date, but I do know it's not fair to the basketball players. By the time the GM board gets around to naming a coach, summer camps and workouts will be over, and this is when winning programs make the most progress.
However, this is the same district that had its football team move from Class AAA to Class AAAA for the playoffs, for whatever reason. And this isn't exactly fair to that squad, as the Lancers struggled in the post-season in the lower class as it was.
There is no doubt in my mind the opening of the basketball job was political and until the board releases a reasonable explanation, I will continue to believe that. I'm guessing the little "Skipper," or "Chipper," didn't get enough playing time and the board took matters into its own hands.
A grave mistake!
Ironically enough, Andy Schulz was fired 30 years ago by a GM School Board after his first season, but got the job back after a firestorm of public opinion. He went on to coach 29 years, posting a sizzling overall record of 600 wins and just 179 setbacks while capturing numerous D-10 crowns and a state title.
Will history repeat itself?
James R. LeCorchick can be contacted at JRLSportsReport@gmail.com, and you can follow him on Twitter @JRLSports.