ER Sports
From the "Cradle of Coaches" to the "Super 7s," this is your ER Sports.
February 5, 2014 at 7:14 AM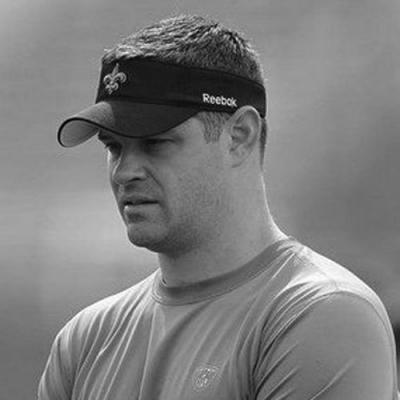 Cradle of Coaches
Mercyhurst University is going to be called the "Cradle of Coaches" if things continue in the direction they're going – with one of those directions leading to the NFL, while another coach with an MU connection was named as a head college coach.
Joe Lombardi, who was just named the Offensive Coordinator for the Detroit Lions, and is the grandson of the legendary Vince Lombardi, coached the Hurst under head coach Marty Schaetzle for four seasons. The head coach of the Lakers told the Erie Reader, "I always thought he would end up in professional football.
"He was incredibly smart – football-wise and intellectually – and was one of the brightest coaches I've ever been around. He has always had everything needed to be a great coach."
Schaetzle is extremely proud of Lombardi, who the Laker boss brought to Erie after coaching with him at Bucknell University. They stay in touch, and Schaetzle added, "I couldn't be more pleased as this couldn't have happened to a better person, on or off the field."
Meanwhile, former Mercyhurst University football standout Scott Benzel, a 1997 Hurst grad who started for two seasons with the Lakers as a free safety, was named the new head coach at Westminster College in New Wilmington.
This wasn't surprising news to MU Athletic Director Joe Kimball who was Benzel's coach at the Erie School. "He was a natural leader who led by example," Kimball explained. "It was like having another coach on the field."
Kimball went on to praise the Plum High School graduate by adding, "He will be a head coach because he gets it. He knows the most important piece of the coaching puzzle is having a great relationship with his players, and he will be a master at this.
"I am thrilled for him as he is an outstanding young man who deserves everything he gets."
Benzel was the Associate Head Coach and Co-offensive Coordinator at Division I St. Francis University before landing the head position with the Titans. 
Replacing Mark Soboleski
There has been plenty of discussion regarding what direction the Millcreek School District should take with the hiring of a new football coach following the resignation of Mark Soboleski. So, as long as no one asked for my opinion, what better time to chime in than right now.
Despite the fact I am armed with zero inside information, this is what I think the powers-to-be in the Millcreek District should do. Or at least attempt to do.
If Millcreek Township School District superintendent Bill Hall came to me and informed me that it was my job to hire a new gridiron boss for the Trojans, I would go out and find the person I deem as the correct choice. I would not wait to see who applies and then start the selection process.
Personally, I think this is totally lazy and incredibly stupid. As many cool people are prone to say nowadays, "I would be proactive and not reactive."
The McDowell search committee won't have to go far if it is going to do things correctly and expediently, and that means take a close look at a couple of coaches on the staff of its rival Cathedral Prep.
Keep in mind, I have no inside information as to which coaches may apply or have applied, but as I said earlier, I would seek candidates rather than wait to see who shows interest. The McDowell position should be one of the tops in the state, but we all know about the recent track record of the people in charge out there.
I would approach Prep Offensive Coordinator Brad Orlando, and if he's interested, I make him my No. 1 candidate. He has shown that he can run a prolific offense, as the Ramblers have been one of the highest scoring teams on the east coast with his wide-open offense. He is also a former McD gridder and would be a perfect fit.
He is a no-nonsense coach who has earned his stripes, and he deserves to run his own program. I am sure Prep boss Mike Mischler would hate to lose him, but Mischler is a fair man who would not stand in Orlando's way.
If McDowell couldn't reach an agreement with Orlando, I would then pursue Prep Defensive Coordinator Matt Melle whose defense has been flying under the radar because of the record-breaking offense. However, the former head coach at Cleveland Angela-St. Joseph is a tremendous defensive coach and would be a perfect for the Trojans.
Also, Melle needs a full-time teaching position and McDowell will have some openings for him.
However, if this does happen, don't look for Prep to suffer too much, as Mischler is a great coach who has things rolling for the Orange-and-Black.
Look for McDowell to make a decision within the next three weeks, and don't be surprised if the administration heeds my suggestions. 
To Cleveland, from Buffalo with Love
Since I am a Cleveland Browns fan, I tried to get some background information on their new coach, Mike Pettine. While I couldn't come up with very much, I will share what I was able to uncover.
A friend of mine, Dennis DiPaolo owns Ilio DiPaolo's Restaurant if Buffalo, and he's has a great relationship with many of the Bills' coaches and Bills' players. When I got in touch with Dennis, he said Pettine has a great reputation with both the players and the coaches as a good person and a very competent coach and that they were hoping he wouldn't get the Cleveland  job and end up staying with the Bills.
"We deliver a lot to Bills' headquarters," DiPaolo pointed out, "and Coach Pettine was there morning, noon, and night. He was always gracious and appeared to be very humble.
"I know I will be rooting for him."
Carlton Bragg, a 6-9 junior hoopster from Cleveland's Villa Angela-St. Joseph, who wowed the Erie fans with two great performances in the Burger King Classic, will be out the next 4-6 weeks as the Vikings star broke a toe in practice.
He lived up to his billing as one of the top juniors in the country.
ER Salutes Top Team
It was a first – sort of – for McDowell wrestling coach Tom Lenox, who is in his first season as the coach of the Trojan grapplers, the Blue-and-White capturing their fourth-straight District 10 Class AAA team title. However, it wasn't a completely new experience as the former Gannon wrestler was an assistant for Shane McChesney when McDowell won the previous three crowns.
The Trojans earned the right to go to Hershey for their fourth consecutive year by outperforming Cathedral Prep and General McLane in the recent D-10 Team Tournament held at Al Calabrese Gymnasium at Central Tech High School. The charges of Coach Tom Lenox stopped Meadville 42-24 to reach the finals and then stopped GM in the finals by a 30-21 count.
The win avenged an earlier 30-28 setback to the Lancers in the regular season, the victory giving the Trojans a 10-1 mark with the only blemish being that regular season setback against GM.
This was the third consecutive time McDowell topped McLane for the District 10 crown.
The Trojans easily stopped Meadville to gain a spot in the finals, the Lancers avenging a regular season loss to Prep with a hard-fought 40-27 win in the semis.
Heavyweight Scott Augustine, a 182-pounder, will be representing the Trojans at the Giant Center in Hershey for the fourth time. Quite an accomplishment.
SUPER 7s
GIRLS
1. HICKORY – The Hornets have a long way to go to make believers out of some District 10 fans, but they are showing a lot of sting so far.
2. VILLA MARIA – Coach Doug Chuzie has his Victors playing good defense, and "D" wins games.
3. MERCYHURST PREP – You can't have a top three without perennial power MP.
4. CONNEAUT – Don't underestimate this team as this could be the ultimate surprise five in D-10.
5. KENNEDY CATHOLIC – Another team that will be a force in the playoffs.
6. SENECA – Bobcats showing a lot of bite with some good wins on their slate.
7. GENERAL McLANE – Lancers in a down cycle, but should be tough come playoff time.
BOYS
1. McDOWELL – I am sticking with Trojans despite a close loss to rival Cathedral Prep. Trojans can put a lot of points on the board.
2. CATHEDRAL PREP – Ramblers had a great win over McDowell but need to find some more offense to make a strong showing in post-season.
3. FAIRVIEW – Coach Keith Nies, who recently picked up his 200th career win, has the Tigers on a roll – and with a lot of young players.
4. FARRELL – The Steelers can run and gun, and gun and run. They are a force.
5. EAST – Coach Matt Jones has the Warriors playing great basketball, and definitely one of the surprise teams.
6. STRONG VINCENT – The Colonels are young, starting two ninth-graders. And one of them, David Morris, son of former Gannon University hoopster David "Motown" Morris is one of the best freshmen to ever play in this area.
7. MERCYHURST PREP – The Lakers are another team that can be counted on to make a strong showing in the playoffs. They will be a tough out for all opponents.
You can email James LeCorchick at @JRLSportsReport@gmail.com, and you can follow him on Twitter @JRLSports.