ER Sports: A tribute to Dan Brabender
Dan Brabender is a true sports historian with unmatched knowledge of past greats from Erie athletics.
December 9, 2015 at 1:00 PM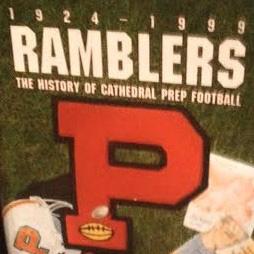 Many times people call me with a question about local sports, and when I don't know the answer, I give them Dan Brabender's phone number. I remember a lot of things, but no one comes close to Danny: a true sports historian with unmatched knowledge of past greats from Erie athletics.
If you don't agree, I will provide some evidence and let you be the "judge." As a matter of fact, I will anoint him King of Research because I firmly believe some of the details I pass on will stun and amaze you.
I have know him for 40 years, but even I was shocked at his commitment to detail when I sat down with him at his home and we discussed his past and ongoing projects. If I said it once that evening, I said it numerous times: "incredible."
Brabender, a highly-respected attorney for many years, is now a judge for the Erie County Court of Common Pleas. The work ethic in his professional life that he carries over to his "hobby" absolutely amazes me.
When asked about this talent, he credits his father for getting him headed in the right direction. "I used to go through the newspaper with him at a very young age and we would look at schedules, standings, and statistics," he explained. "I was always into stats and details."
And is he ever.
A former Cathedral Prep wrestler, he was captain of the Rambler grapplers in the 1969-70 season, and wrote a book about the history of C.P. football that dazzled sports fans of all schools. When he told me he was going to do this, I thought, "How nice. It should be done in about six months."
Six was close. But six years – not months.
His motivation first arose in 1983, as he pointed out, "Craig DeMarco caught a long touchdown pass against Gateway High School in the first game of the season and the Erie paper reported that this was probably the longest touchdown reception in Prep history.
"This showed me that Prep must not have any records if the school didn't pass this on to the paper."
Brabender then talked about how Coach Mina George may have been the all-time leading rusher in school history, but no one knew for sure. That was when he knew this had to be done. 
"It was almost like a calling," he said. "I wrote a history of the fraternity I was in when I was at Dayton. I love writing histories of things and details so it came naturally. Once I started I was almost possessed."
He started on Oct. 31, 1993, when he went down to the Erie Public Library (the one that had to cut hours because of the wonderful job our state politicians did with the budget) and became immersed in old newspapers and yearbooks.
The sad part of this story showed up when I asked why he remembered the exact date, and he said, "That was the day my mother died in a car accident."
He admits three years into the project it was almost overwhelming. But he felt if he didn't do it, it wouldn't get done.
A fan of all Erie teams, he added that he didn't want it to be just Prep, but all the schools.
And when he was done, he'd written a history of Prep (and Erie) football that contained over 900 pages, weighed over three pounds, and was nearly three inches thick.
In his search to get everything correct he visited high schools as far away as Texas. The Erie paper was at the mercy of the school calling in. Many times, they didn't have the correct names of the opposing players, so they made up names. Brabender, through thousands of hours of going through yearbooks and out-of-town papers, corrected these errors.
He added that he received hundreds of letters and not one person said, "You should've done it this way or that way." That's the ultimate compliment from Erie people.
So what has he been doing for the past 12 years? What else would you think he's been doing? Writing a history of Cathedral Prep basketball.
And during our interview, I could just feel the pride he has in this effort as he commented, "There's nothing else ever done like this in Erie. You  won't find this information anywhere in the world.
"It's done and ready to go. It will be out before next basketball season."
He gave me a sneak preview and the book is going to be beyond belief.
It starts with the 1924 season and it's almost impossible to quit reading, as he includes some incredible features that will blow you away. Also, he showed a collection of over 1,000 photos that he still has to go through to decide which ones will make the final cut.
His features include – my favorite – a section that has every basketball player who performed on the varsity at C.P. and where they went to grade school. Yes, you read this correctly. He also did unprecedented work for the Erie School District, as he has the yearly records of all the local teams.
Included in this amazing publication will be chapters on the 1920s through today, with C.P.'s greatest victories, plays, and defeats, opponents greatest plays, all-time records, awards and honors, yearly records of local teams, C.P. OT games, three-point play, C.P. records against opponents, Catholic champs (all tournaments), and an unbelievable section on the Erie Parochial League.
Just before I left he showed me his collection of yearbooks for all the local schools. I can't wait to go back and start perusing them cover to cover.
One book that caught my eye was the 1966 CP yearbook, which I had never seen before. When they wrote about the 1965 baseball season, they thought my name was spelled LeChorchick and not LeCorchick. But I was still just as proud of being on that championship team.
I hope you're as excited about this book as I am.
As I said earlier, "Incredible." And let me add, "Thanks, Judge!"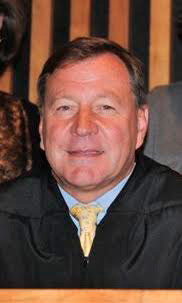 DANIEL J. BRABENDER, JR FILE
GRADE SCHOOL: St. George (1966)
HIGH SCHOOL: Cathedral Prep (1970)
COLLEGE: University of Dayton (1974)
GRADUATE: University of Dayton Law School (1978)
SIBLINGS: Mary Ann, Tim
CHILDREN: Alexis 15, Rachel 13
HALL OF FAME: Cathedral Prep
OCCUPATION: Judge for Court of Common Pleas
FAVORITE CHILDHOOD MEMORIES:
1. Sitting on  my father's lap as a 6-year-old and reading baseball standings and schedules out of the paper.
2. Attending Prep games with my father, who was a Prep grad.
3. Going to the "Audi" to watch Gannon basketball from the mid-50s on.
HIGH SCHOOL SPORTS: Captain of the CP wrestling team for the 1969-70 season.
FAVORITE SPORTS MEMORIES:
1. The 1967 East-Prep football game won by Prep 13-6. East had a "dream team" and was heavily favored. (ed. note – The Warriors were coached by Dan's uncle, the legendary Billy Brabender.)
2. The 1965 Strong Vincent-Prep wrestling match that the Ramblers rallied to win, 23-22. (ed. note – The Colonels were coached by another uncle, Billy's twin brother Bobby.)
3. Bill Mazeroski's home run when the Pirates beat the Yankees in the 1960 World Series. "I ran home from grade school and saw the final two innings," Danny explained.
James R. LeCorchick can be contacted at JRLSportsReport@gmail.com, and you can follow him on Twitter @JRLSports.