Erie at Large: Kudos to Caz
There's an unlikely convert after the latest City Council meeting.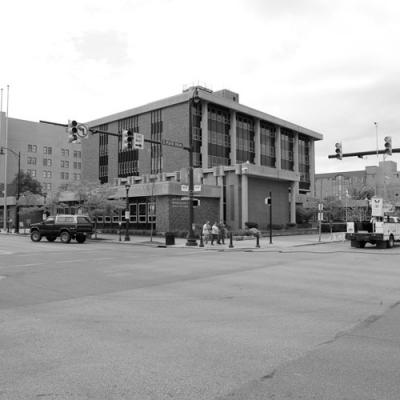 Kudos, Caz!
That's not a sentiment I've often offered. In fact, I'll admit that when Casimir "Caz" Kwitowski ran for City Council to take the seat previously held by his friend and longtime local political fixture, Pat Cappabianca, I decried the cronyism of Erie politics and the fact that city voters would allow Caz, the former city controller, to shuffle from one elected position to another. It felt like another local politician was lapping the Grateful Dead.
Mea Culpa. I've come to understand that Caz Kwitowski is respected throughout the community and that he's a dedicated public servant.
Those opinions were reinforced during the June 17 meeting of Erie City Council. If you missed it, you weren't alone (I wasn't there either!), but thanks to the power of the Internet, we can relive it wherever and whenever we want. Just browse your way to bit.ly/CazK.
Councilman Kwitowski gave his "report," as all councilmembers do at each meeting, telling Erie, for the record, how many committee meetings they attended (or didn't attend) and how many breakfasts and lunches they had in service of the community, and offering overtures of thanks and good tidings to their constituents. Most members of council feign enthusiasm for the task and most members of the gallery politely resist falling asleep. Quid pro quo.
Council President Dave Brennan called on Caz to deliver the first report of the evening. Standard fare, really. And then, like a critical moment in a Peanuts cartoon or Cameron Crowe film, Caz says, "Just a final note..."
He then proceeded to offer a critique on the state of the City that reflects the feelings of many, but one that is rarely heard from the stage in council chambers.
"There's going to come a time when some council, and I hope it's this one, sits down and says, 'It's our turn, and if not us, who? If not now, when?' We're going to have to start taking some giant steps to turn this city around," he said.
He went on to lament recent news about Erie's status as the eighth fastest declining city in the country and the comparisons to Detroit and the fact that – by the list – Erie trails even places like Flint, Michigan, which achieved infamy for its poverty and decline in Michael Moore's 1989 documentary, Roger and Me.
"We've got to start turning things around and it's going to take a lot of political courage. And for some of us it may cost us our jobs. I'm perfectly willing to start the process."
"We've got to start turning things around and it's going to take a lot of political courage. And for some of us it may cost us our jobs. I'm perfectly willing to start the process," he continued, "and it's going to be painful. But if we do nothing, that's not a pleasant picture."
From the outside, Caz appeared to be reacting to his personal feelings about the city as well as the inner workings of city government. The management of liability can't be an easy thing to watch when you have an expectation of leadership or, at the very least, the administration of calculated risk. Moreover, sharing a desk with at least four potential mayoral candidates who are passively waiting their turn at the Democratic wheel and governing as a coalition of the unwilling can't be an easy task. That's what made this all the more impressive. He was talking at council as much as he was speaking to the people of Erie.
"I'm tired of hearing about how we're good enough to have the fifth and sixth wards do business in Millcreek and Harborcreek, but not even good enough to have an IHOP restaurant – or any kind of business – open in the city. That has to stop," he declared.
But this wasn't just an airing of grievances. For the first time in a long time, if ever, a member of City Council indicted the major offenders, the absenteeism, and the ambivalence that leads this community down the path of fear and loathing.
"We as a city have to start taking measures, however painful, to start cleaning up the landlords that don't live here, the property owners that aren't doing what they're supposed to do...it's going to be very painful and unpleasant for some of us, but we can't afford to watch the decline. I for one don't want to be part of that," Caz concluded.
He wasn't just throwing stones. The non-verbal discomfort of his colleagues was apparent. Jim Winarski autographed enough paperwork to mortgage most of the East side in the time it took Caz to redress his grievances and no one responded to him.
I'm guessing Caz went home that night without much acknowledgement for a gesture that went generally unnoticed and unnoted.
So, Kudos again, Caz. Lead us, if you will. There are plenty of people in this community willing to take giant steps at the side of a leader. Stumble if you will, succeed if you might. Failing forward is better than falling behind.
Jim Wertz can be reached at jWertz@ErieReader.com, and you can follow him on Twitter @jim_wertz.