Erie At Large: The Dog Whistle of Being 'Tough on Crime'
As midterms loom, Republicans channel the racism of Willie Horton-era attack ads
October 12, 2022 at 8:30 AM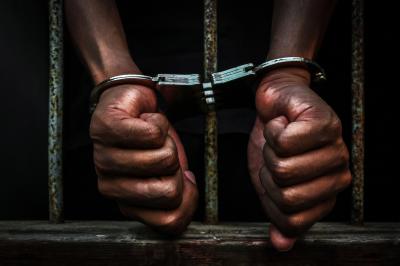 As we move toward Election Day on November 8, one thing becomes increasingly clear: Democrats have a once in a generation opportunity to buck long-held midterm trends that place them at an electoral disadvantage.
Traditionally, the party that won the previous presidential election and the majority in the House of Representatives almost always loses seats in — and often control of — the House. The energy of the opposition party routinely trickles its way down ballot, affecting gubernatorial and state house seats as well.
But this year, in particular, Democrats appear to be well-positioned to break this cycle. It's due in no small part to the list of objectionable characters that the Republican Party has nominated to uphold their anti-democratic, anti-American, white Christian nationalist agenda.
Across the country, these new(ish) standard bearers of racism and authoritarianism are so unbecoming that the Republican Party is spending almost no money promoting its candidates. Instead, super-PACs, like Mitch McConnell's Senate Leadership Fund and the Congressional Leadership Fund, have taken control of Republican spending, launching attack ads on Democrats.
Here's the thing: the super-PACs aren't bringing much substance to the conversation. They're pulling from the same playbook that gave us the Willie Horton ads in 1988 and are using similar ads in tight races across the country — and right here in Pennsylvania — to try and save Trump-endorsed candidates who lag behind their Democratic opponents in fundraising and polling. 
These ads are little more than dog whistles attempting to use unsupported claims about crime to fan the flames of racism and insecurity that undergird American society. The ads feature images and video, mostly of people of color, engaged in criminal acts, and accuse the Democratic candidate of being "soft on crime."
The Willie Horton ads of 1988 were the brainchild of Republican Strategist Lee Atwater, who was working then for George H.W. Bush, the Republican nominee for president after serving two terms as vice president under Ronald Reagan. Bush's opponent, Michael Dukakis, was the governor of Massachusetts.
Willie Horton, a Black man, was a convicted murderer who raped a white woman and stabbed her boyfriend while on weekend release from prison in Massachusetts.
The Willie Horton commercial juxtaposed images of Bush against images of Dukakis and Horton.
"Dukakis not only opposes the death penalty, he allowed first-degree murderers to have weekend passes from prison," says an ominous voice.
But the truth was that furlough programs like the one in Massachusetts were common in all 50 states in the 1970s and 1980s. It wasn't exclusive to Massachusetts or to Dukakis' term as governor. Similar incidents happened twice in California when Ronald Reagan was governor. Reagan defended the furlough program and told the press that "nobody's perfect."
Nevertheless, Atwater was intent to make sure Dukakis owned responsibility for Willie Horton in the eyes of the American public. He famously quipped that by the time the campaign was over, American voters would think that Willie Horton was Dukakis' running mate.
The Willie Horton ad became a model for Republican candidates at all levels of government. They pick a Black face and a bad act and rhetorically marry the two together before attaching it to a Democratic candidate. In many ways, it reshaped political advertising and policy making on issues of crime.
While the regularity of such ads had diminished, but not disappeared, the model was fully revived during the 2016 presidential contest when then-candidate Trump applied similar imagery and rhetoric to sell racist tropes aimed at issues including immigration and racial justice.
In the last week of September 2022, Republican Senator John Kennedy punctuates a campaign commercial composed mostly of video featuring criminal acts and Black Lives Matter protests by telling the audience that "if you hate cops just because they're cops, the next time you're in trouble, call a crackhead."
A recent ad by the Senate Leadership fund in Pennsylvania features some of the same clips used in the Kennedy ad and parrots statements made by Republican celebrity senate candidate Mehmet Oz accusing Lt. Governor John Fetterman of wanting "to release one-third of dangerous criminals back into our communities." 
Fetterman chaired the Pennsylvania Board of Pardons where he advocated for the release of nonviolent drug offenders who were given excessive sentences because of mandatory minimum sentencing. That's an important topic for another article, but the Republican accusations are unfounded. According to the Poynter Institutes fact-checking website Politifact.com, he never called for releasing one-third of the prison population.
Fetterman responded to the attack ads with his own commercials promoting his record of crime reduction and increased police funding during his tenure as the mayor of Braddock.
But here's the larger issue. Candidates and political action committees can say whatever they want in their advertising. There are few checks and balances on the images they use or the statements they make, and as long as they can afford to pay the multimillion dollar invoices to television stations and digital marketers, the ads will run. Unchecked.
So until there's a revolution in campaign finance and regulations that limit explicit lies in political advertising, the Willie Horton tropes are here to stay because the people who would have to change the rules are the same people benefiting from the game.
Just remember, the race-baiting Republicans who pay for these commercials are the same people willing to give a pass to the insurrectionists who maimed and murdered cops at the Capitol on January 6.
So much for being tough on crime.
Jim Wertz is a Contributing Editor and Chairman of the Erie County Democratic Party. He can be reached at jWertz@ErieReader.com and you can follow him on Twitter @jim_wertz.