Erie Celebrates St. Patrick's Day
The sights (imagine the sounds) of Erie's St. Patty's Day Parade.
March 14, 2015 at 4:39 PM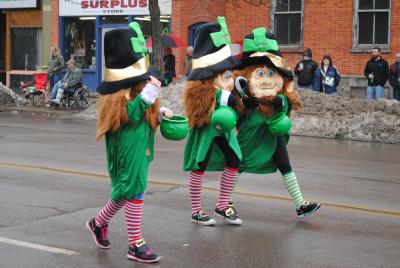 It was forty-seven degrees and raining, but that didn't stop a lively crowd at Saturday's St. Patrick's Day parade on State Street in downtown Erie. It's the prelude to Tuesday's traditionally raucus celebration. Here's a look at some of the parade's highlights.