Erie County Blasco Library Presents Improvisation in Jazz & Dance
Jazz and modern dance on displat at Blasco.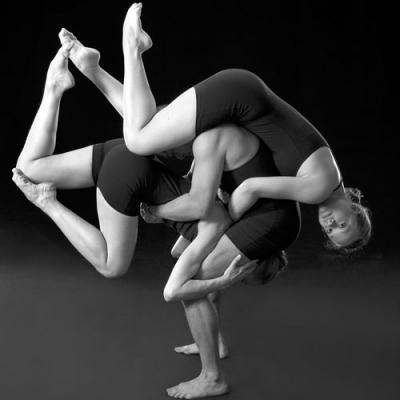 Some things just go together. Peanut butter and jelly. Sonny and Cher. Dance and music.
Or, to take that last one a bit further: Jazz and modern dance. Both art forms are examples of what can happen when the performers set themselves free through pure improvisation, letting the music and their bodies take control. Rhythm is king, and making a meaningful sense of the rhythm is tantamount in both music and movement (call it the queen in the relationship). Coming up with something on the spot is even greater.
Those two forms will be joined together when JazzErie and the Erie County Blasco Library present "Improvisation in Jazz & Dance," featuring The Allen Zurcher Quartet and SoMar Dance Works this weekend. The event is a unique, collaborative project exploring the relationship between dance and jazz when it comes to improvisation.
It's a stellar wedding of local talent and artistic expression. The Allen Zurcher Quartet is made up of local musical dynamos Allen Zurcher, Sheldon Peterson, David Blaetz, and Matt Ferguson. All of these gentlemen have deep roots in the Erie arts community (Zurcher is music director of the Misery Bay Big Band and the Presque Isle Saxophone Quartet and Peterson and Blaetz are members of The Heliotropes).
The other part to this improvisational equation is SoMar Dance Works, the company committed to presenting original contemporary works in the area, which is the brainchild of Solveig and Mark Santillano, a team of co-artistic directors, choreographers, and dancers who have worked and performed across the globe.
Dance and music, like countless other things that belong together, are really just two of the reasons you should check out this weekend's event. The concert is meant to highlight the Blasco Library's collection of jazz recordings donated by Reader contributor Bob Protzman. So if you like a bit of archival history with your expressionism, you know where to go.  — Sara Toth
7:30 p.m. Friday, June 26 // Blasco Library, 160 E. Front St. // jazzerie.com // Suggested donations: $5 students, $10 adults