Erie Dance Theater Presents Reflections at the MLK Center
The performance, featuring the EDT company, will include modern, tap, and lyrical ballet pieces.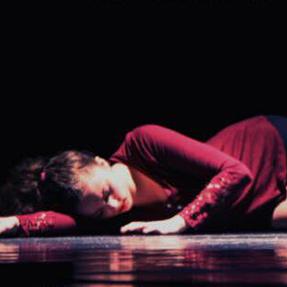 Thursday, May 19
Erie Dance Theater (EDT) strives to provide all children desiring to dance with the opportunity to do so, regardless of financial situation, gender, race, or body type. Their mission is to assist children as they find their "artist within."
Reflections, featuring the EDT company, will include modern, tap, and lyrical ballet pieces under choreographer Kristen Weibel's direction. Other EDT choreographers include Kelly Stolar, Mariah Johnson, Corinne Dietrich, Micheala Boscaljon, and Danielle Kaiser.
"Once the audience sees the talent, they will be pretty amazed," EDT artistic director Nate Johnson said. "When we say 'dance has no boundaries,' that's exactly what we mean."
One EDT student, Corrinne Dietrich, will attend the Bachelor of Fine Arts Program at the Boston Conservatory this fall. Currently a Mercyhurst Preparatory School senior, Dietrich will be a featured soloist in Reflections. Other EDT Company members have participated in summer dance intensives at the Joffrey Ballet School and Interlochen Arts Academy.
The show takes place that the MLK Center, and will include special performances by the YMCA Teen Center and Corey Cook's Living in Fulfilled Excellence (LIFE) Thru Music.
Tickets cost $25 at the door or online at bit.ly/1MFpX3p. Proceeds support the EDT scholarship fund; the goal is to raise $40,000. Complimentary beer courtesy of Erie Brewing, wine, and hors d'oeuvres are included. 
5:30 p.m. // 319 Chestnut St. // 459.2761 // eriedancetheater.org