Erie Eatery The Sidewalk Cafe to Close
The local eatery and regular haunt for Gannon University students will close it's doors for good after Tuesday, Dec. 23.
December 22, 2014 at 2:56 PM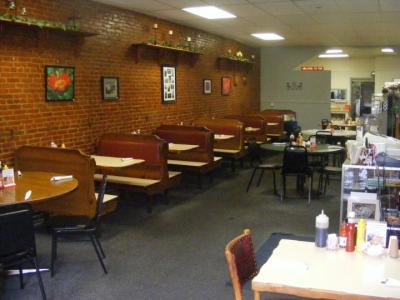 During my four years at Gannon University, I spent quite a few mornings and early afternoons at The Sidewalk Cafe. It was always a comforting experience for me, as it was for plenty of other Gannon students, as the North Park Row eatery provided some of the comforts of home on a plate (or three). Even after I graduated, I would still make regular trips to Sidewalk for pancakes, Cajun eggs, or, my personal favorite, a half order of sausage gravy with biscuits, two eggs over easy, and an English muffin.
Gannon students and downtown Erieites will have to look elsewhere for buttery, greasy, and tasty breakfasts and lunches, as The Sidewalk Cafe announced on its Facebook page Sunday, Dec. 21 that it will shutter its doors for good this week. The announcement is not a complete surprise, as the establishment owner Julie Durst had been looking to sell the restaurant since June of this year. As of the publishing of this post and a call to a phone number listed on the eatery's web site, there is no news on the whether or not The Sidewalk Cafe has been sold or if a new entity will be moving in at 26 North Park Row in its place.
According to the aformentioned Facebook post, The Sidewalk Cafe will offer a "thank you" to the community Tuesday, Dec. 23, providing free pancakes to people wishing to visit the establishment for a final time and wish Julie, Barb Maggio, and the rest of the staff a heartfelt goodbye and well-wishes on their future endeavors. The Sidewalk Cafe may not have been the fanciest eatery, but it was a place that several people, whether they were out-of-town students from Gannon or regular Erieites, could go to enjoy a comforting meal and feel a little closer to home, and it will be missed by many.