Erie Institution Country Fair Celebrates 50th Anniversary
From milk to gas, Country Fair continues looking ahead.
April 29, 2015 at 4:00 AM
Country Fair can represent a lot of different things for a lot of different people. For many, it's a gas station, a place where you can fill up your car to help you get where you need to go. Others make Country Fair a part of their pre-work ritual, picking up a Roasters Cup and a breakfast sandwich before hitting the office. 
Then there are the Erieites who know it as the establishment that models its store exteriors after red barns.
After beginning operations in 1965, Country Fair is all of these things, but more importantly, it's a longtime local staple, and on April 30, the iconic Erie company will celebrate its 50th anniversary at the Bayfront Convention Center from 7 to 9 p.m.
While gas is a major part of Country Fair's business, it wasn't always that way. In fact, the first major fluid that Country Fair provided was meant to fuel a person, not a car, as the company was born to serve as a milk store for Meadowbrook Dairy. After realizing that milk deliveries were slowly becoming outdated, Ray McGarvey and his family started the first Country Fair to allow Erieites back in the '60s to buy fresh milk from the store.
From there, McGarvey began to acquire convenience stores and grocers to add to Country Fair's product line, quickly expanding the business' services. Roughly 20 years after the first location opened, gasoline was brought into the fold, marking the first of some very big changes for the local company.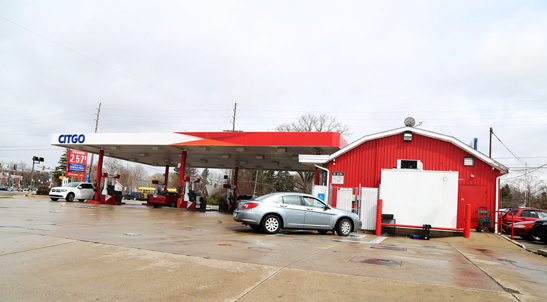 "I met Ray about that period of time," says Country Fair Vice President of Retail Marketing Paul Rankin, who was with United Refining Company at the time. "Subway was trying to come into the market, and I was down in Florida and ran into him at a Subway meeting. He told me at that time that he didn't want the deal but he thought he could come up with a better product and bring better food to the market and do his own brand. That became the Country Fair mission, to buy larger lots and develop larger stores to bring food into those programs to make it viable."
As Country Fair got bigger, so did its affiliations. The company was eventually purchased by United Refining in 2001, a move that is often a sign that the smaller-market franchise would be forced to merge with its new parent corporation or move its headquarters to a place like New York City. However, United Refining Owner John Catsimatidis, a Greek immigrant who worked his way up in the business world, made a commitment to keep Country Fair's history and legacy in The Flagship City.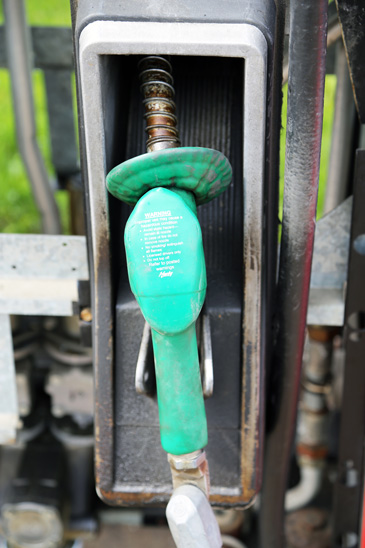 "We believe there's a benefit of having the people who run the company and oversee things be based in that area as opposed to having a corporate thing a long ways away," says Rankin, who joined Country Fair in 2002 and has been involved with United Refining for 29 years. "We have an infrastructure here. We have 40 stores in Erie County, so we're based here and remain here from an accounting standpoint, from a buying standpoint, and from an operations standpoint as opposed to centralizing in some corporate area."
So, even after being bought by Catsimatidis and United Refining, Country Fair continued to build momentum from its base in Erie. Now the company has 71 different convenience stores located throughout Northwestern Pennsylvania, Western New York, and Eastern Ohio, serving an estimated 40 million customers each year. Food service is a growing part of the business, just like how McGarvey thought it would be back when Rankin met him at that Subway meeting. 
According to Rankin, the chain sold roughly three million breakfast sandwiches, five million cups of coffee, and, appropriate given the company's roots, one million gallons of milk last year. The company has also strived to offer the best in drink selection, with updated stores containing upwards of 22 coolers of soft drinks and any other cold beverage you'd like to snag during a stop at your local barn. Of course, with all of the services Country Fair offers, Rankin knows that the company has a lot of rival businesses to plan for.
"It's been staggering the competition that comes on all fronts against us," the vice president says. "We try to have value in our product, but we're probably realizing that for us to remain viable, we have to not only have value but values."
Rankin stresses that a big reason why Erie and the surrounding areas remain loyal to Country Fair is that in addition to providing quality products at convenient locations, it's more than just a Northwest Pennsylvania business. 
Starting with McGarvey, Country Fair has a history of contributing to the community, whether it's supporting Little League teams, providing money so that students could continue to visit the Flagship Niagara after the state cut some of its funding, or raising $1.2 million for the Muscular Dystrophy Association. Even the company's 50th Anniversary will benefit the community, as Country Fair will raffle off a '65 Ford Mustang at the Bayfront Convention Center, with proceeds going toward The United Way of Erie County's Imagination Library. Then there's the roughly 1,200 people that the company employs, as well.
"In the McGarvey tradition, we've always believed in our mission, which is to provide a pleasant shopping experience for every customer every time, and we believe a part of that is being involved in the community and what we can do for it," Rankin says.
There are still challenges, but Country Fair is continuing to evolve along with the times. The company is close to having a mobile app that will provide specials at the gas pump and inside the store. In the next month, Country Fair will start experimenting with TVs at the pump showing CNN or weather reports, making what could be a tedious task more enjoyable. Rankin and the rest of the company recognize that it needs to attract a younger audience, the type that are active on social media and refer to the chain as "CoFair." 
In such a competitive market, the company is working hard to be a convenience chain that truly makes the shopping experience convenient. Country Fair has evolved over the years, but it has always been a big player in the Erie community.
Alex Bieler can be contacted at aBieler@ErieReader.com, and you can follow him on Twitter @Catch20Q.