Erie mom facing criminal charges
Authorities say woman gave alcohol to her 13-month-old daughter
June 20, 2014 at 12:04 PM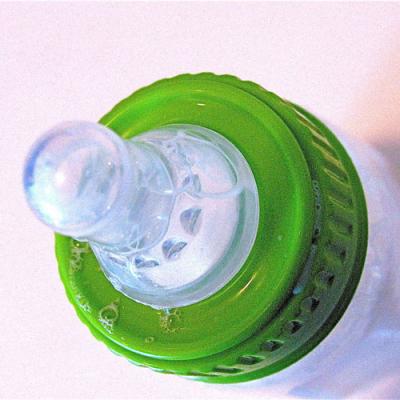 The mother of a 13-month-old girl whose blood alcohol content was found to be more than three times the limit for driving legally in the state of Pennsylvania is facing a preliminary hearing next month on three misdemeanor charges.
Jessica Eileen Bachmaier, 26, is being charged with endangering the welfare of children, recklessly endangering another person and selling or furnishing liquor to minors in connection with an incident that authorities say occurred on the morning of May 14 at 340 W. 26th St in Erie.
Court records indicate that a preliminary hearing – held to determine if there is sufficient evidence to warrant a trial – will be held July 14.
According to a criminal complaint filed June 18 by Detective Sgt. Jim Spagel of the Erie Police Department, Bachmaier provided alcohol to her then 13-month-old daughter on May 14.
According to the complaint, blood was drawn from the young girl at about 12:45 p.m. and results indicated that the child had an alcohol serum of 0.289 percent. A person with a blood alcohol level of 0.08 percent is considered to be legally intoxicated in Pennsylvania.
According to the criminal complaint, Bachmaier admitted that she was the only person who provided her child with anything to eat or drink that day, prior to the child being taken to St. Vincent Hospital.
The child later was taken to Children's Hospital of Pittsburgh of UPMC for treatment and later was released. She is now in foster care, District Attorney Jack Daneri said Friday.
The complaint states that Bachmaier said she gave a sippy cup to her daughter at about 10:15 a.m. and within 10 to 15 minutes, the child had lost her balance and was "acting like a zombie, frequently falling asleep and giggling to falling asleep."
The complaint also states that the child fell and hit her head on a coffee table, causing a bruise over her right eye.
Spagel said
Friday
that materials have been sent to the Pennsylvania State Police crime lab for testing, and that those materials include two bottles. Spagel said one was an empty plastic water bottle that he found in a garbage can and the other was a plastic bottle that was partially filled with what he believed to be some type of alcohol. That bottle was found in a refrigerator at Bachmaier's residence, Spagel said.
Results of the lab tests have not yet been made available to Erie police, Spagel said.
Katherine Gillies, an Erie woman who is included on a list of potential witnesses for Bachmaier's preliminary hearing, said she had baby-sat Bachmaier's daughter on the night of May 12 and much of the following day before returning the child to Bachmaier's residence at about 10 p.m. May 13.
Gillies said Bachmaier was at work that night, but that a male friend of Bachmaier's was at the residence. Prior to returning the child to the residence, however, Gillies said she called the Erie Office of Children and Youth because she was concerned about leaving the child with the man.
Kevin Lundeen, director of the Erie Office of Children and Youth, said that for confidentiality reasons, he could not confirm that a call was made to his office.
Frank Garland can be contacted at fGarland@ErieReader.com.