Erie Philharmonic's Come Home for the Holidays
Expect holiday tunes, from the traditional to the swinging.
November 26, 2014 at 6:00 AM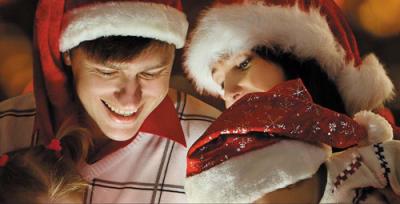 The Erie Philharmonic's wildly popular "Come Home for the Holidays" pops concert on Saturday, Dec. 6 at 8 p.m. is sold out, but you still may be able to catch a little jingle at the 2 p.m. matinée. New this year, the kid-friendly, shorter concert has all the sugarplums that the Phil is offering in the evening, but packaged up just a little bit differently to keep the kiddos entertained. And someone very special might be making an appearance. You know, that guy dressed all in fur from his head to his foot.
 Expect holiday tunes, from the traditional to the swinging, performed by the pops orchestra, the Erie Philharmonic Chorus and Young People's Chorus of Erie.  An even sweeter treat is special guest, pops fiddler Jenny Oaks Baker who will be sitting in on a few pieces. Oaks, a first violinist in the National Symphony Orchestra for seven years, has a national reputation as a solo violinist, with her album Wish Upon a Star: A Tribute to the Music of Walt Disney earning a Grammy nomination in 2011 for Best Pop Instrumental Album. She will be joining the pops orchestra on classics like "We Wish you a Merry Christmas," "O Come, O Come Emmanuel," and the lesser-known "Ding Dong Merrily on High," among others, and, of course, the traditional carol sing-along that is the hallmark finale of the concert. Children's activities starting at 1 p.m. in the lobby, provided by the expERIEnce Children's Museum, makes the afternoon a slam-dunk for parents looking to occupy little one who may be getting a little antsy about a visit from the big guy. Or grown ups who still believe. 
Warner Theatre 811 State St. // 455.1375 // EriePhil.org