Erie's 2017 "40 Under 40"
Innovators, entrepreneurs, and leaders shaping the future of Erie
Where is Erie going and who will take it there? Our annual "40 Under 40" feature seeks to answer these questions, giving a face to the present as we face an uncertain future. However, if these 40 young men and women are any indication, that future is not without promise. Whether it's making a difference one-on-one in a classroom setting or lobbying for change on a national level, these electees prove that, yes, success can (and does) happen here. These are passionate individuals intensely dedicated to their crafts, trades, and causes, working hard to rewrite our narrative and reroute our course. A better tomorrow is not as far away as you may think — in fact, it may reside in an ambitious friend or neighbor today. 
We will now introduce the torchbearers that will help light our way in the years to come — from recent high school graduates to businesspeople in their professional primes. What lies at the end of the corridor remains to be seen, but with clear vision and steady leadership, it is surer to be a future Erieites of any age can live with. 
Emily Antolik, 26
Director of Communications, the Erie Zoo
While some may recognize her as "the zoo girl" (an unofficial title she is proud to don), there are plenty of reasons Emily Antolik belongs in our "40 Under 40" this year. Her official title is Director of Communications at the Erie Zoo, a place where she can share her passion for animals, specifically endangered species. She is the youngest director at the zoo, taking it upon herself to coordinate massive fundraisers such as GalapaZOOza and even creating the newly popular 
Lions, Tigers and Beers event.
Elsewhere, Antolik works as the game time arena hostess for the Erie Bayhawks and has joined the Erie Otters in the same role this season. Her love for animals comes full-circle in her volunteer work with Therapy Dogs United and her beagle, Dodge. Through these outlets, this "zoo girl" provides the community with both service and entertainment.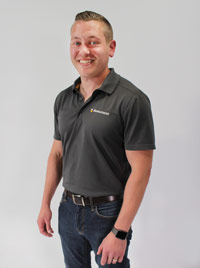 Alex Beaumont, 33
Director of Business Development, Beaumont Technologies
Alex Beaumont's dedication and creativity set him apart, making him a noteworthy business leader in the community.
Beaumont graduated from Harborcreek High School before attending Penn State Erie, The Behrend College, where he earned a degree in plastics engineering and technology. He now works for Beaumont Technologies and the American Injection Molding Institute. Based out of Erie, Beaumont manages sales, marketing, and customer relations on a global scale.
"Erie used to be a very large hub for plastic injection molding and tool manufacturing," Beaumont said. "It has recently started to make a comeback and a reputation for itself, and I want to do whatever I can to help that get back to what it used to be."
Outside of work, Beaumont continues to give back to his community. He volunteers with the Juvenile Diabetes Research Foundation, inspired by the fact that his 5-year-old daughter, Millie has Type 1 Diabetes. He is also volunteer coach with the Erie Youth Soccer Association.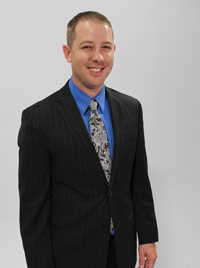 Levi Black, 37
Director, UPMC Hamot School of Anesthesia/Gannon University's Registered Nurse Anesthetists Program
Anna Paquin, Theodore Roosevelt, and Levi Black: what do these three have in common? They were all impressively young when they reached the first pinnacle of what would go on to become long, illustrious careers.
In Black's case, that includes serving as a highly specialized certified registered nurse anesthetist (CRNA) in the operating room since 2010, counting himself among the first graduates of Gannon's Doctor of Nursing program in 2014 and, as of this year, leading the UPMC Hamot School of Anesthesia/Gannon University's registered nurse anesthetists program as director. This makes him one of the youngest program directors of his kind in the entire country, an impressive accolade that Black, the product of a public-school upbringing, nonetheless describes with an almost vocational sense of humility. A devoted family man and outdoorsman, Black believes not only in the quality of care he and his students provide for Erie residents, but in all the "ambitious young leaders of tomorrow" who call Erie home.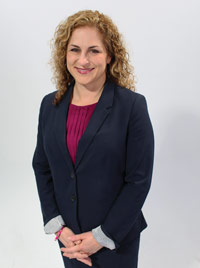 Jaimee Black, 39
VP of Operations, Hamot Healthcare Foundation
Jaimee believes there are two ways to react to "F.E.A.R." — "Forget Everything and Run or Face Everything and Rise."
The choice to face everything and rise has kept Jaimee, along with her husband and three children, in Erie. After graduating from Edinboro University with her BA in administration and marketing, she has built a successful career with the Hamot Healthcare Foundation, where she is currently the Vice President of Operations. She is a key member of the team and has been instrumental in beginning new fundraising events and strategies.
Jaimee explains how these funds affect the Erie area, "What people may not know is that...Hamot Health Foundation places a greater focus on community health initiatives...to support many of our community's greatest challenges including education, the opioid crisis, poverty, crime and job development.  I am proud to work for an organization that has made this a priority and has chosen to embrace this community…"
Along with her family and profession, Jaimee also serves on various community boards and is an active member of the Rotary Club of Erie.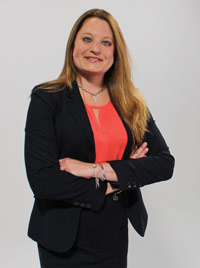 Melanie Brewer-Teetzel, 31
Campaign Strategist; Realtor, Coldwell Banker; Data Analyst, Wellsville, USA
Melanie Brewer-Teetzel isn't afraid of work, neither in degree, amount, nor difficulty. Her early entry to the workforce illustrates that.
"I started working when I was 12," says this Erie native, who got her start at Urbaniak Brothers Quality Meats salting pork bellies and never looked back.
"I truly believe in the management approach, where if I ask people to do something, I better be willing to do it alongside," says the Collegiate Academy alumna who went on to study at both Penn State Erie, the Behrend College and Penn State Beaver.
That lateral leadership style likely speaks to how Brewer-Teetzel juggles the host of responsibilities she's undertaken, from managing rental units in Edinboro, to working as a realtor, to serving as a data analyst, to starting a business, to working with political campaigns.
To date, she's seen success on the campaign trail, having worked on Congressman Mike Kelly's 2012 re-election bid and State Senator Dan Laughlin's 2016 ousting of incumbent Sean Wiley. She's now working on John Persinger's bid to become Erie's next mayor in November 2017.
"I believe that the youth of this town – not determined only by age, but by energy – is what will make Erie thrive once again," she says. "In the meantime, I encourage all of the first-timers entering into the workforce to work hard and stay humble but dream big."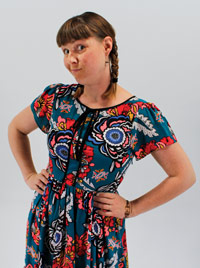 Sarah Brown-Millspaw, 39
Clerk, Erie County Public Library; Co-creator of the Erie Library Local Music Project
Sarah Brown-Millspaw is an undeniably positive force in our community. Certain people effortlessly radiate an honest, cheerful energy; Millspaw might be one of the greatest examples of that. With an infectious smile  and a colorful wardrobe palette, she's literally able to brighten up the Blasco Memorial Library simply by showing up to work. Together with "40 Under 40" alum Jessica Makowski, Millspaw helped to found the Erie Library Local Music Project, a comprehensive collection cataloguing local original music. Evolving her role as a librarian, Millspaw has been able to collect an important (and often hard-to-find) part of Erie's cultural landscape. Not only does she observe her community, she loves it. In addition to overseeing the library's regular "talent shares," she founded the exceptionally active facebook group "Raising Erie's Self-Esteem," a group full of like-minded individuals approaching our city with some much-needed enthusiasm. Fostering creative thinking amongst all ages, Millspaw exclaimed that "young people are the ones who have the power to make Erie AMAZING!  If we all did one teeny tiny thing to better our city it would be the coolest place on Earth!"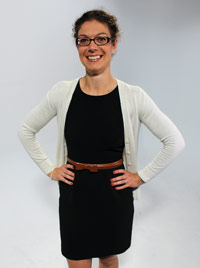 Jenesia Buschman, 33
Teacher, Erie Rise Leadership Academy
Did you ever accidentally call a teacher "Mom"? For some of Jenesia Buschman's students, that motherly moniker ("School Mom," to be exact) is no accident at all, but instead a powerful testament to the bond this Erie area-native is forging with her students at Erie Rise Leadership Academy Charter School.
After obtaining both her bachelor's degree and master's degree in Pennsylvania, Buschman journeyed to Diboll, Texas to teach kindergartners for three years, then returned to Erie to help shape, instruct, challenge and engage the minds of her first grade girls. For Buschman, this clearly involves more than memorizing times tables or learning to diagram sentences.
"I have exposed my students to yoga, mindfulness, music and dance in order for them to build confidence, self-control and self-esteem," she says, because "teaching is developing the whole student, not just academics." In return, Buschman reaps what she so thoughtfully sows, spending her days among students whom she describes as "energetic, joyful and expressive" — in short, the leaders of tomorrow.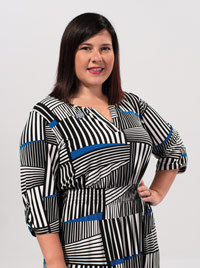 Joelyn Bush, 31
Director of Marketing and Communications, United Way of Erie County
Sometimes life has a way of coming full circle. For Joelyn Bush, that circle is the United Way of Erie County.
When this Erie native began working part-time at Wegmans at 15, she donated a portion of her paychecks to United Way. Fast-forward 16 years: Not only is she one of the organization's youngest loyal contributors, she's now serving as its director of marketing and communications – a role she took on in 2014 after having held director-level positions at both the Erie Regional Chamber and Growth Partnership and the Erie Community Foundation.
This Lake City resident serves as a board member for the Whole Foods Cooperative and Public Relations Society of America - NWPA Chapter. Adding that she's "rooted here and committed to making daily choices, big and small, that make Erie a better place," the Edinboro University alumna with a degree in speech communications is also as a member of Erie County Technical School's Public Advisory Council, the Athena PowerLink Panel and Leadership Luncheon Committee, and the Jefferson Civic Leadership Academy 2017 cohort.
"Being a fan of Erie is contagious," says the strong advocate and actor in shaping Erie's positive narrative. "Remain consciously and daringly optimistic that you can make a difference right here, right where you are. We need you!"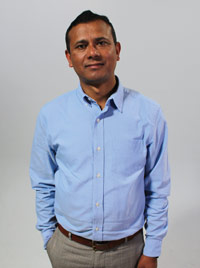 Nanda Chuwan, 39
Case Manager, International Institute of Erie
Nanda Chuwan has been called "the pulse of Erie's New American community." Born in Bhutan, Nanda spent nearly two decades in a refugee camp in Nepal before arriving in Erie, where he has become a community leader among Erie's more than 4,000 Bhutanese and well-regarded among other New American groups as well. He became an American citizen in 2015. Now he works with those who have suffered from war, were deprived of basic human rights, and were displaced, but now call Erie home. "Everyday," he says, "I work with refugees to unite their families, rebuild their lives through employment, and pave a pathway to social integration through the adoption of mainstream American values and norms."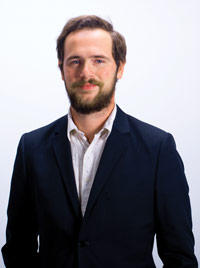 Daniel Doubet, 33
Executive Director, Erie Organizer, Keystone Progress
Daniel Doubet returned to Erie in 2013 to do two things: Start a family and work to empower the people of Erie. As a proud father residing in North East and as the executive director and Erie organizer for Keystone Progress, he's succeeding at both in short order.
This Meadville, Pennsylvania native, who jokes he often supplants "California" with "Pennsylvania" in popular songs, has worked for a decade organizing and mobilizing communities around the country and is now a driving force behind local progressive movements, organizing various rallies (of recent note and both boasting large turnouts: Erie's Women's March and the Erie Stands for Immigrants and Refugees March), taking direct action, and training community members. A graduate of Marymount Manhattan College, Doubet now leads Keystone Progress, Pennsylvania's largest multi-issue progressive organization.
Of Erie's youth, this 2016 Democratic National Convention Bernie Sanders delegate says: "We are more than Erie's future; we are Erie's present. Millennials are the largest group in the region, and we have the power to build the community that we want."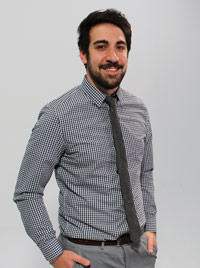 Rick Fetzner, 33
Physics Teacher, McDowell High School
Teaching is in all ways, shapes, and forms admirable, but it's the extra mile Rick Fetzner goes that lands him on our "40 Under 40" list this year. In his nomination, Fetzner was noted as a "role model to his students." As a physics teacher at McDowell High School, he motivates his students to reach top AP physics scores, and because of these scores, Fetzner has been enlisted by the National Math and Science Initiative as a consultant for both students and teachers coast-to-coast. He also works as an adjunct professor at both Penn State Erie, The Behrend College and Gannon University.
Though some of his students leave Erie for college, Fetzner believes the time they spend here "directly affects their future accomplishments."
"Every day I am privileged to be surrounded by students with profound intellect and merit," Fetzner says. "It makes me proud to have guided them on a path to become contributors to Erie's prosperity as future leaders of the community."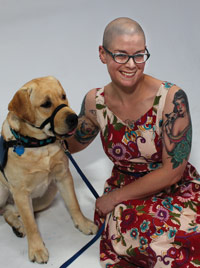 Miranda L. Galbreath, 37
Licensed Professional Counselor, Community Activist
Miranda L. Galbreath acquired masters degrees in Washington D.C. (Argosy University, MA in Forensic Psychology) and Colorado (Adams State University, MA in Clinical Health Counseling) – but her education began and continues here in Erie. Galbreath works as a Psychological Services Specialist at Albion State Correctional Institution, where she runs therapeutic  groups with individuals who have committed sexual offenses.
"Kindness, respect and authenticity are my superpowers. They make everything and everyone around me (and all of us) better."
Beyond the prison walls, she is an international presenter on topics regarding sexual assault, victim advocacy, and LGBTQ social equality. She volunteers at schools, youth groups, and numerous nonprofits, most notably Canine Partners for Life (CPL). CPL is a volunteer program in which inmates raise and train service dogs for people with disabilities. The dogs help both their inmate handlers and their eventual owners discover new purpose. Whatever your passion, Galbreath encourages you to unleash it. "Do what you love…that's how you meet amazing people."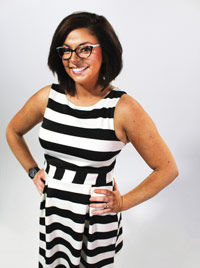 Alayna Getchell, 29
Human Resources Coordinator, The Regional Cancer Center, and President of Progressive Leaders of Tomorrow
By day, she works attracting talent to the Regional Cancer Center. By night, her passion and motivation turns to transforming Erie, her adopted home, through a myriad of progressive activism. "Change is incremental," says Bloomington, Illinois native Alayna Getchell, "but change is happening in Erie!"  She helps mentor, empower, and connect young progressives in her roles as secretary for Keystone Progress and President of Young Democrats, Erie Chapter, which is in the process of receiving its national charter. Proudly self-identifying as "Congressman Kelly's worst nightmare," Getchell knows she may need to ruffle feathers once in awhile to be heard and to help others find their voice. "I will do whatever it takes to make sure the youth is recognized and heard," she says. "We are fighting tooth and nail against the status quo and self-serving politics. And I promise you, the best has yet to come!"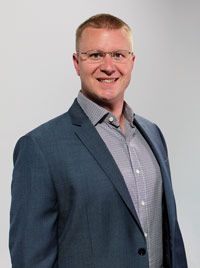 Brandon Grimshawe, 36
Founder, Millcreek Animal Hospital
Dr. Brandon Grimshawe founded Millcreek Animal Hospital less than a year ago in August of 2016, but the path that took him there may surprise you. Dr. Grimshawe first spent six years as an infantry rifleman in the U.S. Marine Corps before deciding to study biology and chemistry at the University of Alabama Birmingham, located near his hometown. After moving forward to receive a Doctorate of Veterinary Medicine from Auburn University's College of Veterinary Medicine, he packed everything and moved to Erie, where he would eventually start his business and a family with his wife, Erie native Dr. Jenny Grimshawe.
"As a veterinarian in Erie, I hope to be able to provide a better veterinary experience for animal owners through education, quality medicine and strengthening the human-animal bond." His story is a humble reminder of the diverse paths that often bond us in Erie.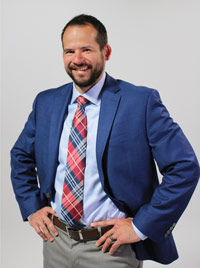 Gregory Hall, 35
Director of Business Development, Shriner's Hospital for Children
If you need to raise money to provide quality children's healthcare while simultaneously seeking to employ someone who is enormously handy during a move, Gregory Hall is your man. The Zelienople native, who holds both a B.S. in Chemistry and a J.D. from the University of Pittsburgh, currently serves as the Director of Business Development for Erie's renowned Shriner's Hospital for Children (SHC). In addition to his metaphorical professional heavy lifting, Hall can deadlift 500 real, literal pounds!
Some might argue that his heart is the strongest muscle of all; by leading the team which grows the donation pool, directs PR and marketing initiatives, and drives the strategic and operational goals of SHC, Hall's impact on the lives and health of children is unparalleled. The published co-author, husband, and father of twins, who also volunteers his time with the Second Harvest Food Bank and Safenet, loves seeing all the people whom he describes as "personally committed to Erie" and its success. They're in good company, Gregory.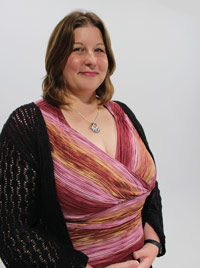 Melanie D. Hetzel-Riggin, 39
Professor of Psychology, Licensed Clinical Psychologist
Melanie D. Hetzel-Riggin isn't from Erie, but the city has found a special place in her heart.
"I have never lived in a place before with so many people from different sectors of the community who are all dedicated to improving the lives of the youth in the community," said Hetzel-Riggin, a professor of psychology at Penn State Erie, The Behrend College.
Hailing from Whitewater, Wis., she attended Quincy University in Quincy, Ill. and later earned her master's and doctorate in clinical psychology at Northern Illinois University.
Outside of the classroom, Hetzel-Riggin works with local social service and community agencies, such as SafeNet, the Crime Victim Center, and the Office of Children and Youth (OCY). She uses her abilities to make a difference in the lives of youth, survivors of violence, and at-risk groups.
"The young people of Erie are innovative, collaborative, connected, resourceful and energetic — they see the amazing potential Erie has and are working tirelessly to revitalize and grow this community."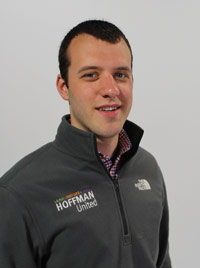 Paul Hoffman, 20
President, Hoffman United
The youngest person in the field of this year's nominees, Paul Hoffman is actively seeking to rebuild Erie. A business owner at 20 years old, he oversees Hoffman United, a company that specializes in development, construction and property management. The goal of Hoffman United is a noble one: combating blight. By procuring property and rehabilitating it, Hoffman's business is improving the city "one home, one street, one block at a time." Hoffman started his first business at the age of 12 mowing lawns. From there he went on to Cathedral Prep, and later Penn State as an accounting major. Seeing a problem in the community, he sought a direct solution. Founding any company is risky, as Hoffman explained "we started with conviction instead of rational thinking because rational thinking said it was impossible, but nothing is impossible and anything can be built as long as you truly believe in yourself." So far, that belief has led to more than half a million dollars in profit, with a bright future ahead.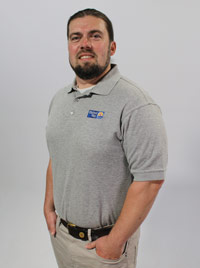 Mike Jaruszewicz, 34
Director of Community Building, United Way of Erie County
When it comes to resumes, Mike Jaruszewicz's is lengthy, detailed, and impressive. As the current Director of Community Building at United Way of Erie County, Jaruszewicz has been noted for his "transformational work" as a "point-person implementing community schools" within Erie. He also serves on two boards, HANDS (Housing and Neighborhood Development Service) and Our West Bayfront, of which he is a resident.
Jaruszewicz first moved to Erie in 1987, when he was just four years old. After earning a master's degree in international studies from the University of Melbourne, he joined the U.S. Peace Corps and served as a community development volunteer in the Islamic Republic of Mauritania. During his time there, Jaruszewicz says he met a dog named Blue, for which he arranged safe passage to the U.S. "Blue is now a proud resident of Erie," Jaruszewicz says.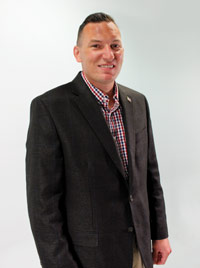 Aaron Lewis, 32
Licensed Project Manager, Inventor, & CEO
One day, Aaron Lewis's job at General Electric came to a screeching halt. The retired captain from the PA National Guard wanted something different. He was ready to accelerate into a new journey.
As CEO of Sphere Brakes, Lewis has pressed the metaphorical gas pedal to the floor, transforming the heavy-truck brake industry. The business's patented technology competes against other disc and drum brake options in the market.
"By blending new project management and lean start-up methodologies with traditional methodologies, we are able to bring a high-risk, high-return disruptive technology to markets faster, safer, and more efficiently than large corporations can," Lewis said.
Instead of being an employee, he strives to create jobs in his hometown.
"I've been blessed to work alongside young entrepreneurs, military officers, soldiers, and political leaders that can and will bring dramatic change to Erie," Lewis said. "And I'm going to support my peers all the way."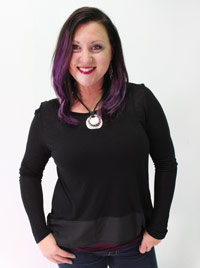 Gisele Littrell, 36
Owner, French Maids LLC
An endlessly busy entrepreneur, Gisele Littrell is really cleaning up. In 2012 Littrell founded the professional cleaning service, French Maids. The company services Erie and its surrounding area, offering full-services in every room of the house. After moving the company to a new, larger location on midtown Peach Street, Littrell also founded Moxie Investments LLC, specializing in investment properties, as well as Strongman Services, a property maintenance agency that winkingly claims that it's "not a job for just ANY man!" Raised in a military family, she moved around the country before settling in Erie and graduating from McDowell High School. For several years, Littrell owned and oversaw a Curves franchise with locations in Edinboro as well as Meadville. She was able to put herself through Edinboro University thanks to French Maids, and has proudly remained debt free. Littrell also been an active songwriter for years, crafting her own indie-pop tunes with her own a personal touch. She's also an avid rider and jokes that "I own a horse to remain stable, and a jeep to stay driven."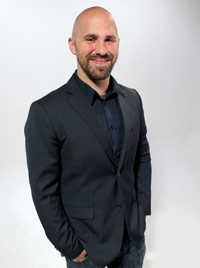 Matt Machuga, 30
Technical Development Manager, Imagine Learning; Owner, Ourtists LLC (a software consultancy) and Bits and Trees (a website aimed at teaching computer science theory to web developers); Organizer, Coderie Software Development Meetup and Erie Day of Code
Erie native and Edinboro University graduate Matt Machuga lives life by his code. That's how he got hundreds of software developers from across the region together last year for the Erie Day of Code, a day-long conference for software developers. This June, the Erie Art Museum will be the site of the 3rd annual Erie Day of Code. "I organize these events to help the tech community come together and collaborate," he says. "Since we started the meetup and conference, I've learned that Erie has tons of developers; we just never had a great way of connecting. The amount of collaboration and collective pride in our community is one of the best things about our culture. We believe that Erie can become a great place to foster new businesses and stories of success."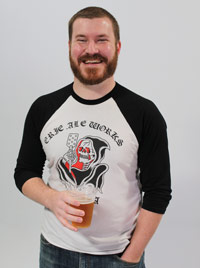 Jeff McCullor, 36
Account Mananger, Werkbot; Co-Founder, President, Erie Ale Works
Many folks look forward to relaxing after the workday – perhaps even with a pint of local craft beer. Jeff McCullor, after his Werkbot workday's done, puts in another shift, brewing up an array of options for those both thirsty and looking to unwind.
"People won't want to live in a community that doesn't have fun and cool things to do," says the co-founder and president of Erie Ale Works, a rising star with a DIY, punk-rock attitude in Erie's craft beer scene. "We're trying to provide a venue for exactly that through good product and entertaining events."
Along with fellow co-founder Steve Anthony, McCullor, who serves as an account manager at a local website design and digital marketing company, does practically everything at the 12th-and-Chestnut streets brewery – from creating the crafts to sweeping the floor.
"Hard work pays off, for yourself and your community," says the Falconer, N.Y. native who moved to Erie in 2004.
The first in his family to graduate from college, earning a bachelor's in marketing from the Rochester Institute of Technology, and the first to start his own business, McCullor isn't afraid of hard work or to raise a pint in salute to it.
"Celebrate the wins, but not too much," he adds, "because there's still more work to be done."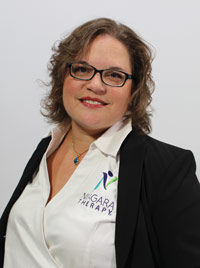 Michelle Mioduszewski, 39
Founder, Niagara Therapy
With 10,000-plus square feet at her disposal, Michelle Mioduszewski heads up the impressively grand Niagara Therapy, LLC, an occupational therapy outfit on West Eighth Street whose expansive size indicates not only Mioduszewski's success in her field, but the immense need in the Erie area for such client-focused services.
After building Niagara Therapy from the ground up, and funding her initial foray into small business ownership out-of-pocket, Mioduszewski brings years of OT expertise and cutting-edge technology to her practice; but it is always the client at the forefront of her thinking and philosophy. For Mioduszewski, serving as an advocate for her patients is the key. She also supports the wider Erie community by instructing at Gannon and sponsoring events such as the NWPA Autism Walk, Stride and Ride for Muscular Dystrophy Association, Barber Beast on the Bay, MSQuarade Ball for the National Multiple Sclerosis Society.
She is the youngest person to receive the Delta Sigma Award for the Marguerite D'Youville College Honor Society, and is a published writings on occupational therapy. Despite her many achievements and honors at such a young age, Mioduszewski is always striving for the next goal, saying, " I believe there are no plateaus in therapy, which drives my desire to facilitate a client's ability to reach for the stars and beyond!"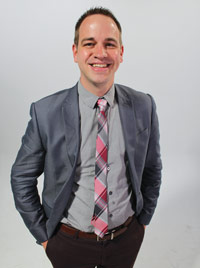 Stephen Orbanek, 29
Marketing Communications Specialist, Penn State Erie, The Behrend College
Stephen Orbanek manages social media for Penn State Erie, The Behrend College, often writing for the university's print and online publications, doing graphic design, and managing website content. He also uses his communications skills for the betterment of Erie as the current President of the Public Relations Society of America (PRSA), as member of the Junior Achievement of Northwestern Pennsylvania Awareness Committee, and as a member of ATHENA Powerlink Advisory Panel. He values the use of social media as a marketing tool while teaching students how to maintain a social media presence that will benefit them as they build their future and seek jobs. Stephen has also volunteered as a Big Brother for the past five years.
Orbanek reminds young people to believe in the Erie area, "When someone puts down Erie or refers to the city as a 'sinking ship,' you have to wonder, have they ever stepped foot inside Radius CoWork? Have they ever been to Lavery Brewing Company following an Erie Otters victory? …It's the believers — the young leaders — who are leading the charge to ensure that this city reaches its full potential."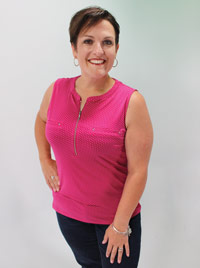 Jenny Poff, 37
Founder, Presque Isle Designs and the Designers Roundtable
Jenny Poff is an entrepreneur who loves helping other Erie entrepreneurs.
The Ashtabula High School graduate and Ohio University graphic design alum has spent the past decade as a solo woman business owner. After working for elite advertising agencies, she started Presque Isle Designs, an Erie-based ad agency that works with local businesses to create results through marketing and other services. To further aid her business and others, she founded the Designers Roundtable, a national membership-based community for freelancers.
"Starting my own creative business was easy because of my entrepreneurial parents and witnessing the highs and lows of business ownership," Poff said.
Besides being a businesswoman, Poff is also a mother, wife and friend to many. Poff encourages others to follow their passion and achieve their own unique goals. "Take advantage of a variety of opportunities and experiences to empower you to build an authentic career path."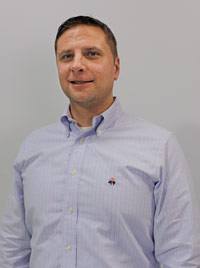 Michael Pruzinsky, 36
Inside Sales Office Manager, Reed Manufacturing
If life is a marathon, then Michael Pruzinsky has the experience, both professionally and personally, to go the distance and stay the course (and then some). Pruzisnky, an accomplished marathon runner and cyclist, began his academic studies here in Erie at Mercyhurst Prep, completed his academic career here in Erie at Mercyhurst University, and went on to establish a career here in Erie with the area's oldest manufacturing company, Reed Manufacturing.
That was 14 years ago, and Pruzinsky's dedication and longevity on the job — and to his hometown community — have proven mutually beneficial. At only 36 years old, the goal-oriented professional recently became the inside sales office manager, taking on a leadership position in an industry which has seen its share of struggles, but he is determined to keep alive.
As an active community leader, Pruzinsky has also enhanced awareness of cycling and pedestrian safety through his board membership on Bike Erie, as well as promoting LGBTQ rights and equality with the Greater Erie Alliance for Equality.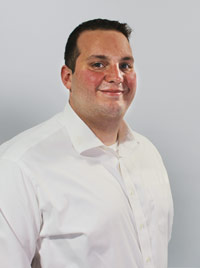 Matthew D. Reichert, 28
Manager of Operations and General Counsel, Director of Business Development and Strategic Initiatives, Private Attorney
Lake City native Matthew D. Reichert, Esq. graduated from Cathedral Prep High School before continuing his education at Gannon University, studying political science. He earned his law degree from the Western Michigan School of Law.
While in school, he worked as a DJ to pay his bills and reach his goal. He became a PA Bar Certified Attorney in 2015.
Reichert now manages domestic and international services at Logistics Plus Linguistic Solutions (LPLS) as manager of operations and general counsel. He said that LPLS works directly with local refugees and immigrants.
He also provides legal advice regarding revenue streams in his role as Iron Empire Clothing's (IEC) director of business development and strategic initiatives.
"IEC is the spirit behind Erie's drive for growth and revitalization," Reichert said. "Many of the products reflect on local businesses and aspects of the region everyone can be proud of."
As if that's not enough, he serves as a private attorney to some small businesses and gives back to his alma mater, Cathedral Prep, as the debate coach.
Nicole Reitzell, 33
Development Director, Erie Zoo
In addition to her work at the Erie Zoo, Nicole serves as the vice president of the Nonprofit Partnership board of directors and as the secretary of the NWPA chapter of the Association of Fundraising Professionals board of directors. Her mission is to help donors create meaningful change through philanthropy. Nicole does all of that while raising her two young sons alongside her husband and she serves on the Board of the Pennsylvania State Police Camp Cadet program.
Nicole has helped raise millions of dollars for important projects such as life-saving medical equipment, the School-Based Health Center at Wayne School, the opportunity for inner-city students to attend a philharmonic concert at the Warner Theatre, and an exhibit that will more than double the space available to the Erie Zoo's African lions.
Nicole enjoys the diversity around Erie and says, "I'm really proud to have many very close friends who are so different from me, but who are such good people." Borrowing a quote from Dr. Suess' The Lorax, she concludes, "Erie is special because of the good people who 'care a whole awful lot.' "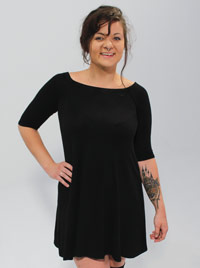 Jess Royer, 23
Musician
Some artists are able to touch your lives in ways you wouldn't expect. Writing songs that come directly from her heart, Jess Royer is able to forge connections with fans of all genres. Last year, the community voted her Erie's Favorite Singer. With a rich alto, Royer draws upon jazz divas of yesteryear, blending that sound with modern indie flair. Whether solo, with her band Pine Diary, or providing hooks for hip-hop artists like Tone Fach, Royer is immediately able to find her niche. After graduating from McDowell, Royer was trained in herbal medicine. In addition to her work with music, Royer also works part time at the Whole Foods Co-op, and bartends at Scotty's Martini Lounge, where she hosts an open jam every Wednesday. On that note, and regarding her connection to Erie as a whole, she said that "I've found family in the music and art communities, and I've been connected with people that I would never have known so intimately, had I not stepped out of my comfort zone by performing." A genuine, welcoming presence wherever she goes, Erie is happy to say the same about her.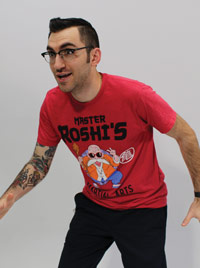 Jess Michael Scutella, 26
Professional tattooist, author, studio musician
For most, the muse is a fickle beast, waking in fits and starts, often in need of prodding. For the indefatigable Jess Scutella, however, the tables are turned. An artist to the core, the muse goads Scutella ever onward, whether he is brandishing a tattoo machine (at Steadfast Tattoo Parlor under Joel "Sugar Bear" Brennan), drum sticks (as a studio drummer for local acts Brooke Surgener, Tuesday's Too Late, and Optimistic Apocalypse), pen (one collection of poetry already published and another on its way), or paint brush (exhibitions at various art shows and galleries). Said nominators: "He is one of the few people that doesn't rest and doesn't mind it."
His endeavors are numerous and wide-ranging, beginning here in Erie and extending as far away as Nicaragua, where he taught art and music to children. "Knowledge is nothing without mileage. Get out and travel, and bring home your newfound wisdom." His philanthropic efforts in the capital city of Managua and beyond (Mark Our Memories – Alzheimer's awareness and research) have imparted his livelihoods with unprecedented joy and fortified his commitment to sharing his gifts with others – as himself or in costume (he is an avid cosplayer).
There's no disguising credentials like these.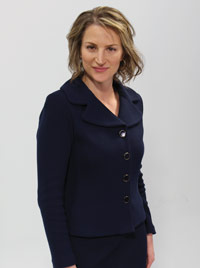 Rebeka Seelinger,  38
Attorney
Rebeka Seelinger is the junction where success meets compassion. Through her law practice she serves as a role model for local women, attorneys and area entrepreneurs. Seelinger has a deep-rooted desire to help people. She understands that bad things happen to good people and serves not only as an attorney for her clients, but also as a counselor, offering education, compassion, and direction. Rebeka expresses it by saying, "Through my practice, I hope to change the way people look at bankruptcy, and in so doing continue to be a part of improving the future of both my clients and our wonderful community."
Originally from Cooperstown, N.Y., Seelinger served as an assistant district attorney in Pittsburgh before she and her husband chose to raise their two sons and to build successful careers in the Erie area. She is also a member of the Erie County Bar Association and serves with ATHENA, the Children's Museum, and the Women's Roundtable.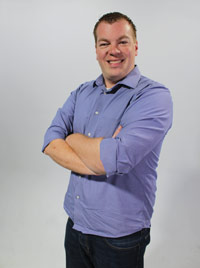 Jamey Stewart, 32
Owner, Mega Media Factory
Maintaining a state-of-the-art media presence is essential for to
day's businesses. From website creation to video production to audio engineering, the full-service company Mega Media Factory is able to showcase their clients' best face. With multiple Addy Awards under his belt, owner Jamey Stewart is at the helm of it all. A Pittsburgh native, Stewart received his bachelor's and master's from Duquesne University. In a refreshing narrative, Stewart founded his company in Pittsburgh, and later moved it to Erie. Now at home in the Gem City, Stewart noted that "Young professionals are the heartbeat of Erie, leading, growing and building our community.  I'm very honored to be a part of such a vibrant community and happy to have my business located in Erie." In addition to his multimedia company, Stewart is on the board of governors for the Erie Philharmonic, himself a classically trained pianist, and thanks to a former employer, he's even a certified coal miner.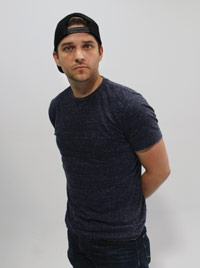 Nathan Sulecki, 29
Freelance Fine Art Photographer
There is an ethereal and often surreal quality to Nathan Sulecki's photographs, human forms and nature intertwined almost like something out of a myth. A master of composition, Sulecki achieves maximum impact with a minimum of inputs – often just a female subject and an untamed expanse of Earth. A woman standing in a sundrenched field might speak to nature's clemency and life's, while a woman's body twisted amidst the gnarled branches of a tree alludes to its cruelty. A lover of the outdoors, Sulecki scours "in, around, and below Erie searching for pockets of hidden beauty to share with the world."
His art is in part instructional – "teaching [Erie] just how unique and beautiful an area we live in." Even if it means "hanging off a 90-foot cliff to get a shot" despite being "terrified of heights." With a camera in his hand, no feat is too daring. Sulecki is as likely to forget himself while taking pictures as we are to forget ourselves while looking at them – and to forget that this is our own backyard.
Ashley Sullivan, 34
Assistant Professor of Early Childhood Education, Penn State Erie, The Behrend College
Ashley Sullivan may be an assistant professor of early childhood education, but her passion carries her to help children of all ages – both inside and outside the classroom. Originally from Farmingdale, New York, Sullivan obtained her Masters of Social Work and Ph.D. from Arizona State University. Sullivan trains Pre-K through 4th grade teachers, many of whom intend on staying in Erie, and works to instill "a lifelong commitment to service" in her students.
Perhaps most importantly, Sullivan takes a special interest in social justice and equity, working with LGBTQ children as well as studying issues such as poverty and literacy. Soon, a book based on her dissertation and co-authored by Laurie Urraro will be released, titled Voices of Transgender Children in Early Childhood Education: Reflections on Resistance and Resiliency.
"Young people are the future of Erie," Sullivan says, reinforcing the philosophy behind her actions. "Their energy, fresh perspectives, and innovative ideas will take a precious gem and continue to polish it to reveal its stunning luster."
Kelly Tapper, 34
Customer Advocate (Erie Insurance), MS Activist
Kelly Tapper was barely out of her twenties when she was diagnosed with multiple sclerosis, a degenerative disease that strips the insulation from the brain's wiring. Despite the dire prognosis (MS has no definitive origin or known cure), there is no short-circuiting Tapper's will to overcome – not only for herself, but for others. Since 2013, she has raised over $10,000 for the Erie Chapter of the National Multiple Sclerosis Society and been actively involved in education and advocacy efforts on the local, state, and national levels.
Most recently, she attended the MS Public Policy Conference in Washington, D.C. as the Erie area's sole representative. There she convened with the staff of five Congress members to discuss MS patient's needs and push for initiatives to facilitate a better life for all those affected with the disease. As it progresses, it can cause numerous perception, sensation, coordination issues – for instance, Tapper cannot see out of one eye and still deals with constant numbness in her extremities.
She never complains; she only acts. She's run a half marathon and earned a master's degree while working full-time at Erie Insurance. She's participating in an FDA trial for stem cell transplantation (to re-grow the myelin sheaths covering the nerves) and giving speeches (the 2017 MS Walk). Tapper proves the only true disabler is the excuse.
Tyler James Titus, 33
Clinical Therapist in the Therapeutic Foster Care Program, Harborcreek Youth Services
Titusville native Tyler James Titus has been busy. In addition to running a successful write-in campaign for Erie School Board in the 2017 Democratic primary election, he works with children who have been placed in therapeutic foster care in efforts to reintegrate the child back into their home; he has a private practice specializing in trauma resolution and in working with LGBTQ+ youth and their families; and he has developed community trainings on suicidality as it pertains to LGBTQ+ youth, consulted and worked with several local agencies and schools on creating supportive and competent services for LGBTQ+ youth. He is also an active board member and current board vice-president at the Crime Victim Center, and he serves on the advisory council of the Greater Erie Alliance for Equality (GEAE). "Erie is full of brilliant, passionate, driven, and unique beings," he says. "We are full of vision and have the skills to create a community that is thriving on all fronts."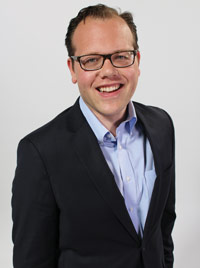 Matt Wachter, 33
Attorney, MacDonald, Illig, Jones & Britton LLP
"There are people in the community that fly under the radar," wrote one of Matt Wachter's nominators. "They help different organizations in many ways but never ask for anything in return. Matt is one of those people."
An attorney at MacDonald, Illig, Jones & Britton LLP, Wachter specializes in business transactions. The 33-year-old Cathedral Prep alumnus decided to return to his hometown to make a difference here, where he volunteers as a youth mentor and serves as the treasurer of the Erie County Bar Association. After earning his bachelor's degree from Penn State University, he completed two law degrees – his juris doctorate from Duquesne University and his master's of law from Villanova University School of Law.
"The generation that chooses to live and work in Erie realize that this city is exceptional with opportunity and the chance to succeed, but the overall narrative needs to change," Wachter says of his hometown. "A status quo of gloom and despair about our future persists that needs to be replaced with optimism and hope for the city's future."
Yuanheng (Arthur) Wang, 23
Recent Graduate, Penn State Erie, The Behrend College
Arthur Wang's childhood in Kunming, the capital city of Yunnan, a province known for its ethnical and linguistic diversity in Southwest China, helped him develop a passion for language, culture, and communication. That passion also helped him to become a cultural ambassador for the rising number of Chinese students moving to Erie to attend Penn State Erie, The Behrend College.
For two summers, Arthur volunteered to travel throughout China, meeting with incoming international students and their parents, to provide information about Behrend and helping students to prepare for their transition to studying in the U.S. He has been the recipient of the T. Reed Ferguson Award, the Irvin H. Kochel Award, the Rose Cologne Keystone Citizen Award, and Penn State's LaMarr Kopp International Achievement Award. He also spoke publicly about his research and experience with gender studies, literature, and diversity; and he is co-author of a book about secondary Chinese education.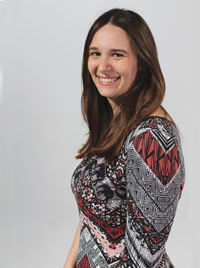 Anna Rose Welch, 28
Web Editor, Biosimilar Development; Violinst, Erie Chamber Orchestra
Anna Rose is the editor of Biosimilar Development, a website that is part of Erie-based Life Science Connect. Biosimilars are FDA-approved analogues of preexisting drugs, distinguished from generics in that they are formulated from living organisms and do not contain the same ingredients as their brand-name counterpart (although they must have the same mechanism of action). She is also a contributor to Life Science Leader magazine, a publication of Life Science Connect. She is currently authoring a chapter for a book in the industry profession entitled "An Introduction to Biosimilars." But that is only a piece of Anna Rose's life here in Erie.
Anna Rose also serves as a violinist in the Erie Area Chamber Orchestra. She shares her musical talents with the Erie Philharmonic and the Dolanc String Quartet occasionally as well. She completed her MFA in poetry at Bowling Green State before coming back to Erie to work and will be publishing her first book of poetry next spring.
She believes it is the dedication and drive that young people have for enriching and giving back to Erie that helps Erie to remain a place where young people wish to spend their lives. You just might catch her reading and writing at one of Erie's quirky cafes in her spare time.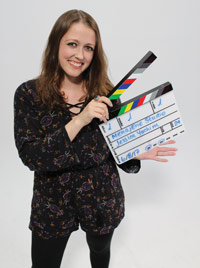 Jessica Yochim Taylor, 27
Owner, MenajErie Studio
MenajErie Studio owner Jessica Yochim Taylor has the eye of a cinematographer and the soul of a prospector, her cameras tilting, zooming, and panning for gold where others only see rust and ruin. A graduate of Collegiate Academy and Penn State's Film & Video program, the Waterford native has dedicated herself to revealing Erie's hidden riches. "Erie is an antique – sometimes it takes fresh eyes to find value and beauty from age and make something new all together."
Recent appraisals have not been kind – a CBS News segment in February characterized Erie as a "sinking ship" which "you'd be crazy not to get off." Yochim Taylor and the rest of the MenajErie crew – Greg Happ, Nick and Leah Taylor – refuse to yield to the doom-and-gloom narrative. If Erie is an industrial relic, then its people are proof that it warrants restoration. MenajErie's lenses bring our community's revitalization efforts into focus, spotlighting local businesses, events, and culture (e.g., "This is #OurErie"). All of Erie may not glitter, but it is not without gold.
Photos by: Nick Warren