Erie's Historical Women
Restoring the stories of women who matter   
November 8, 2017 at 2:00 PM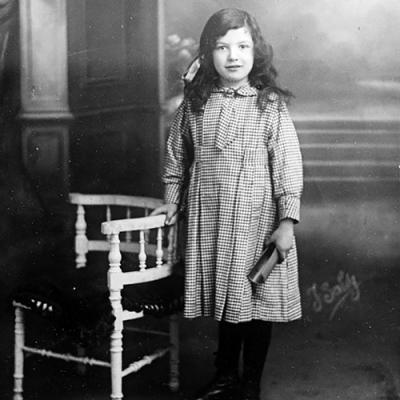 Women, while not necessarily left out of America's historical narrative, have often been reduced to the sidelines. In traditional histories, their stories were regularly minimized, their influence as agents of change downplayed. Part of this is due to the history of historical scholarship itself — a common historiographical reliance, for instance, on the great man theory.
"The history of the world," Scottish historian Thomas Carlyle wrote in 1840s, "is but the biography of great men."
This perspective often framed history as a culmination of political and military actions moved forward at the bidding of great heroes — predominantly men of European ancestry. This is referred to as history from above.
Since the 1970s though, many historians have actively and purposefully worked to restore women to traditional historical narratives. Social historians have deemphasized the perspectives of political and military leaders, instead choosing to incorporate the viewpoints of marginalized, oppressed, and everyday people — a history from below. Feminist histories have further integrated the perspectives of women, reestablishing their influence and impact on past events.
For some, then, it may come as a surprise that the first comprehensive history of Erie County — published in 1862 during the midst of the Civil War — was written by a local woman named Laura G. Sanford.
Her book, titled The History of Erie County, Pennsylvania from Its First Settlement, is an impressive overview of the county's history. At over 450 pages, it includes a detailed index and catalogue of sources while covering everything from the settlements of the area's native peoples through the years following the War of 1812.
Sanford dedicates the early pages of her book to a woman: Queen Yagowanea of the Erielhonan people. She describes the queen as a peaceful and wise leader, a "second Zenobia" after the Queen of Palmyrene who once challenged Rome. Like Zenobia, the queen died a tragic death at the hands of her enemies while her people either fled as refugees or were wiped out by or absorbed into the Iroquois Confederacy.
As for Sanford, she was more than an impressive scholar. In the 1982 book Erie History — The Women's Story, written by Sabina S. Freeman and Margaret L. Tenpas, she is described as the daughter of an affluent Erie businessman, who, after receiving an education at the Erie Academy, dedicated her life to philanthropy, activism, and research. The authors note that she was active in the local temperance movement, worked to improve the lives of city inmates, lobbied for the installation of the city's first public drinking fountains, and actively pushed for the creation of a city library — even donating $2,000 for books. She was also one of 30 Erie women to spearhead the creation of an unprecedented social service agency in Erie called the Home of the Friendless — now renamed for one of its other founders, Sarah Reed.
Like Sandford and Queen Yagowanea, there are many other women in Erie's history whose impact has been significant, yet too often overlooked or forgotten.
Wikipedia, of course, has its widely understood faults — but as a crowd-sourced encyclopedia, it can reveal the collective values and interests of those who take the time to edit its pages. The entry listing notable people from Erie, Pennsylvania has exactly 100 names. Of those listed, only 12 are women.
The Erie Hall of Fame — a collaboration between WQLN and a "governing board of prominent Erie figures" — is similarly unbalanced. While the website hasn't been updated in a few years, of the nearly 90 people inducted into the hall of fame, only 12 have been women (they do, at least, have a separate page dedicated to 32 "Erie Women Who Matter").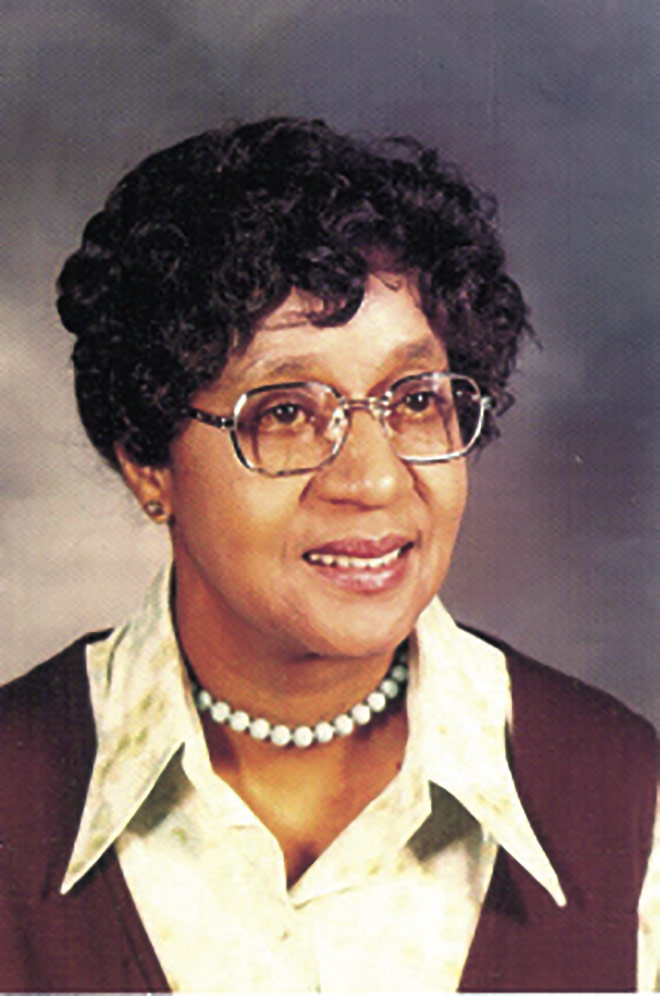 One of those women should be Ada Louise Lawrence.
Ada was the granddaughter of Emma Gertrude Lawrence, an Erie woman who was widowed and left to raise her four young children on her own. To support her family, she employed her entrepreneurial spirit to become the first African-American woman to own and operate a business in the city. Her son Earl grew up to be a musician — teaching, playing in the Philharmonic, and befriending Harry T. Burleigh — and fathered Ada in 1920.
Ada was a similar trailblazer. She graduated from Strong Vincent High School in 1939 and afterwards attended Cheyney State Teachers College outside of Philadelphia. She returned to Erie in 1946 to become one of the first black teachers hired in the Erie Public Schools, where she would work for 36 years.
This hiring was met with resistance by many of the city's white residents, but was encouraged by her father Earl, who sent letters to city officials, including the mayor. Johnny Johnson, a retired Erie school teacher and writer who was close friends with Ada, says that Earl was "well-known and well-liked" and these letters explained "to them the need to hire a black teacher and that his daughter was well-qualified to serve in the position."
Ada, Johnson adds, was a "treasure stored in an earthen vessel." She died in 2014 at the age of 93 and her obituary demonstrates an impressive dedication to the Erie community. She was involved in the creation of the Martin Luther King Center, was on the board overseeing the Barber Center, and was active with the Harry T. Burleigh Society and local NAACP chapter. On top of playing the viola and being an excellent bowler, she was also an avid local historian. Her obituary describes her "immaculately preserved archives" and Mr. Johnson confirms how essential they have been in preserving the past of many black families in Erie.
Traditional historical narratives have often left out women such as Ada, being both a woman and a person of color — and there are so many notable women like her whose stories demand recognition.
Traditional historical narratives have often left out women such as Ada, being both a woman and a person of color — and there are so many notable women like her whose stories demand recognition.
Women such as Dr. Adella Brindle Woods, born in Erie in 1851, who was one of 35 women in a medical school with 500 "boisterous" men. She overcame disapproving professors who viewed her and the other studying women as "monstrosities." Throughout her career as a practicing doctor in Erie, she was an advocate for childhood immunizations, medical examinations in schools, clean water, and the pasteurization of milk.
Queen Yagowanea. Laura G. Sanford. Ada Louise Lawrence. Dr. Adella Bindle Woods. These are just four of the remarkable women from our region whose stories must not be sidelined or forgotten.
These women are every bit a part of Erie's DNA as the men whose names dominate our buildings and monuments. Beyond our modern day leaders such as Joyce Savocchio and Kathy Dahlkemper, there are so many other stories left to rediscover, to explore, and to bring back to the forefront of Erie's story.
As Anita Sarkeesian and Laura Hudson wrote in Time Magazine last year, "[Take] a deeper look into history, and you'll find countless women who did incredible things that weren't recognized in their time — or even in ours. … We want the idea of female leaders, heroes and innovators to feel like something that's always been woven into the fabric of reality — part of our past, part of our present and part of our future — because it always has."
A good place to begin? Check out Erie History — The Women's Story from the library. Or better yet, buy a copy. It should be on every local history lover's bookshelf. Visit the website curated by Johnny Johnson (https://erie-african-americans.wikispaces.com), dedicated to Erie's African-American history, which has entire sections dedicated to the Lawrence family.
Spend some time in the Heritage Room at Blasco Library.
Go to our local museums.
Ask questions.
That will be a start.
Jonathan Burdick runs the historical blog Rust & Dirt, follow them on Twitter at @RustDirt, and on instagram @Rustanddirt.