Eye on City Council
Cornell Green's had his eye on City Council since September. It's time to reflect on the year that was.
December 28, 2011 at 10:00 AM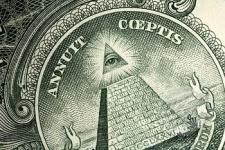 Need called, we called, you called, then we all balled.
Erie Reader busted in and guest-DJ'd the 814 party. We played a jingle, dropped some bass, and somewhere along the line, Erie caught the rhythm of its own inner rock star and cut some boogie with us as we evaluated its style.

Even as the national economic meltdown sparks and veers, pounding us farther toward the edge of functional oblivion, the crown jewel of the rustbelt squeaks its wheels and yet again raises its glass.

ER opened its magnanimous Eye on Erie City Council in late September—late as far as calendar years go but quite soon enough to swing in with a bang big enough to get the neighbors calling.

Throughout the year, gregarious sets of Erie east-siders had met with council time and again popping off about bullying and power-schemes they said the man often sprung on them with jargon and red tape. Apparently they'd been beat over the head so bad that these Eastsiders had lost the right to hold their annual street dance, a tradition they'd held up for decades. Their communities had been neglected, they'd said. And the lack of attention had set off some strange stuff in their neighborhoods.

The T-3 had been unloading on Council about conflicts of interest since January. He'd felt certain Councilmembers' actions had tarnished the luster of Gem City's political halo and went to town about it week after week.

Dark clouds continued to hang over the lake, as one study showed Erie was among the bluest in the nation, and others simply said it was among the poorest.

The Reader opened its Eye just as the next blow was set to fly. Someone on Council decided giving the mayor of the Gem City a $30,000 raise was a great idea, even as poverty soared, visible deficits loomed, and blood ran in the streets, via the worst Erie crime wave in recent memory.

We called, you called, and we all balled, as the constituent guard picked up momentum, holding the line week after week, along with a few Councilmembers with enough stones to buck old trends.

We called, you called, and we all balled, as members of the occupy movement rolled into the Bagnoni Council Chambers, as they saw common threads running through theirs and constituent causes.

We called, you called, and we all balled, as local politics was made real to Generation Y, and caucus procedure was almost as familiar as beer pong and darts.

It's been a good year, Erie.

And though we haven't won all our battles, our form is stronger as a result of our union. Our jab stings more. Our hook is sharper. Our beat is funkier. We dance much better—together.

This year, Erie met the call. And Erie Reader aims to continue to bump harder and louder. Rusty as the belt may be, we see and know that this Gem don't buckle.

Some of the lines may have torn. Some of the captains may have gone crazy. The seas may have turned rotten; the planks may have gone soft.

But this is still Erie. And one thing about us is true beyond all else.

We don't-give-up-the-ship!

We'll see you hard-nosed, peg-legged scallywags next holly-hockin', hard rockin' year, alright?

We dig your style 'cause you met the call. Holla.