Eye on City Council
Our friends at the city chambers cracked the seal on 2012 Wednesday, Jan. 4 with a little less fizz than usual.
January 11, 2012 at 11:00 AM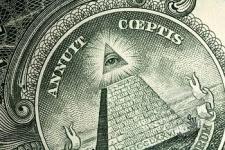 Our friends at the city chambers cracked the seal on 2012 Wednesday, Jan. 4 with a little less fizz than usual. The City side opened with a new president, three replacement councilmembers, and a tea-and-crumpets-style playbook meant to chase away the drama. Supporters of Occupy Erie came through in force this time too, beefing up the already-swelling core of local regulars with what looks to be a formidable crew.
There were lots of Wild Cards in play. The most recent election scratched Busta and Slick Wicz Tracy from the City Council roster, casting a big question mark over the dynamics of the new year. Last year, Busta and Slick Wicz were the only two obstacles that stood against a four-man City Council power clique that voted together almost without fail, steamrolling the public outcry and objections from the Council minority repeatedly, on the rails of its own muddled agenda. The roster change muddies that view.
The meeting opened with former Council President Jessica Horan-Kunco and new Prez, Curtis Jones, switching chairs.  Last year, Wicz and Busta tried to amend the president-picking process in Council, saying everybody just barters picks anyway, but it didn't fly. So Curt shuffled to the big boy seat after a faithful year of red-rovering for the clique.
Jones thanked his peers on Council for the presidency, and then laid out his tea-and-crumpets agenda.
"We have rules in chambers," Jones said. "We have rules on how we articulate to each other, on how we speak, what we say, what we aren't supposed to say. If these rules are being broken, respectfully, we're going to be reminded of those rules… Let's keep personal business outside these chambers… and move forward with a positive agenda, which is to help this community and improve it."
Then he called for citizens to speak. The first two—Occupy supporters—went in on the December 10 forced evacuation of Perry Square. Authorities came in, disassembled tents, arrested a woman, and rolled off with three truckfuls of protesters' stuff. The second speaker asked Council to give supporters a break on the ordinance the city administration used to justify kicking the Occupiers out.
Councilwoman Jessica Horan-Kunco asked the two Mayor's office representatives present, if it could be done.
"Is there any format to get a waiver at all?" Kunco asked. "Or have you ever heard of that?"
"I've never heard of that either," a grey-suited man answered, squinting over back-rimmed glasses. His head hung taught between high-arched shoulders as he peered from under a tight-furrowed brow. "There is no such thing as a waiver," he said, as in a low, steady hiss.  "This group is not being discriminated against. No one is allowed to sleep in a park or pitch tents in a park, so…We're not, at least from the administration's position, in favor of any waiver on this ordinance," he said, as he shoved the microphone back across the small table, returning to his taught hunker.
Horan-Kunco asked if the Occupiers could have their stuff back.
"Our position is yes, if the proper owner retrieves them," the man said. "The ordinance specifies, that we have every right to seize them, if it's being left there. And that seems to be the course of conduct that's being engaged here. Most of the stuff appears to be junk anyway," he said, shoving the microphone again.
When constituents regained the floor, Heather Garczynski, among other pro-Occupiers went at the administration waving the flag of the first amendment before them.
"I understand there are no waivers," Garczynski said. "But we don't need someone to die… It was 14 degree weather, and we were still there because of the cause.
"That property was never abandoned. We were there. We were inside that tent when they disassembled and took everything around us. That was theft. It was not abandoned property. And none of it was junk."
In other business, the city financed around three-quarters of a million dollars to a Millcreek company so it could move to Erie. They charged the company 4 percent a year for the loan, earning a little less than 4 Gs for it. The company is projected to bring 25 to 50 jobs to Erie right away and like 10 more later.

In review:
They're down there trying to play hardball with a soft hand. But it's looking like Jokers are wild, 'cause nobody knows how the deck is really stacked. The man done cracked down on the paupers, playing stone cold like The Prince. Because in 2012, partying like its 1999 is way past due. Jokers, players, dealers, where on this table are you?