Eye on City Council
Tag teams, banded brothers, and professionalism. Cornell Green lays out what went down at the January 18 City Council meeting.
January 25, 2012 at 1:00 PM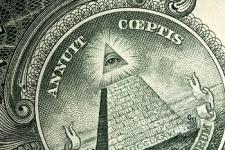 Corks popped, both City Council and the ever-growing constituent file tromped the wooing phase quickly, emerging ready, sharp, and full of pluck for the January 18 City Council meeting, only the second of the new year.

Both groups had done their homework and each had the other's number. Sub-groups joined forces to greater effect overall.

City Council seems to have leveled-up by teaming with city administration. As well, Occupy Erie has continued joining swords with the local regulars of the Gem City Constituent Guard.
When constituents asked pointed questions or popped off with shaky facts, Council tag-teamed with city officials for quick answers. And Occupy and the GCCG looked out for each other too. Each defended the other when going to bat, applauding with support as they finished as well.

While the city side seemed motivated chiefly by a bevy of criticisms on recent decisions and overall policy, constituents mainly went at Council about the recent property tax increase, the forced removal of Occupiers from Erie's Perry Square, and the enforcement of Council professionalism policies recently highlighted by City Council President Curtis Jones, Jr. Key, was a clash between Jones and a regular named Mr. McDonald, whom many constituents felt Jones crossed the line with last meeting.

The T3, local businessman Randy Barnes, led a smoldering charge against Jones' policies and alleged conflicts of interest between Councilman Joseph Schember's public duties and his dealings as vice president of PNC bank.

"I'd like to commend President Jones'," Schember started off, quoting the council prez in stating  that one of his, "goals this year, (was) to increase civility and professionalism."

"I'd like you to please consider adding some other goals," he continued. "Learning about ethics," he said, pausing to shrug. "That would be a place to start."

At the last meeting, Barnes highlighted at least three examples of PNC employees throughout the state of Pennsylvania, who stepped away from public positions to avoid possible conflicts of interest. This week, he continued that trend, citing Act 44 regulations that require public disclosure of city employees' business ties.

"When you stand by, when you six councilmembers stand by and refuse to stand up and say, 'You know what? This is wrong!' Then you're just as bad off as this man!" Barnes said, gesturing forcefully toward Council.

"That's like cheating. That's like cheating in a game," Barnes said as he finished. "Why do people cheat? Because they don't feel they can win fair!"

The next speaker, Richard Wagner stepped up amid dying applause. He said that, since the city's recent property tax increase, over 50 percent of his yearly Social Security income would go to property tax.

"How many home owners that fall into the 53 percent that pay property taxes, find themselves similarly situated?" Wagner said.  "Where your ability to retire in dignity is stolen by careless, unrealistic, and unaffordable budgeting?"

Next, Wagner went after Jones' policies.
"At the last meeting, president of Council said he wants to bring professionalism to back to council," Wagner said. "What a poor choice of words. What we really need is an open, transparent, accountable, responsible chamber. I hope we get a copy of the Jones' doctrine. Perhaps we could hang it on the wall, alerting all to their privileges when addressing a concern."

Wagner defended McDonald too, saying he felt Jones had tried to "bully" him at the last meeting. But later in the meeting, it became apparent that McDonald had a few choice words of his own.

"Mr. Jones, you're on my mind," McDonald said, in his usual bassy hiss. "You gon try to chastise me. I'm old enough to be your daddy two or three times! I'm not as dumb as I look. I want you to know that. You can laugh if you want."

"Damn is in the Bible. Hell is in the Bible. What are you trying to do? Rewrite the Bible? Don't ever try to chastise me!" McDonald piped, as he continued on, arguing on behalf of Occupiers.

Jones spoke on the issue later, saying chamber's rules of professionalism weren't his idea or his ideology, and that enforcing them was "his job," and that he was "gonna be really good at it."

"Not in any way was I trying to chastise anyone," Jones said. "I want to show respect to everyone, of any age, any race, any gender, or any position."


In other news, Councilman Mel Witherspoon proposed placing stop signs at 14th and French streets to prevent accidents, and Councilwoman Jessica Horan-Kunco noted that both county and state officials declined to give staff pay increases this year because of the recession. Apparently Erie didn't get the memo.

In Review:

Curt's feathers got a little ruffled 'cause he wanted Council meetings to run less like Jersey Shore and more like Sunday Mass. But like my man Marx said, if synthesis is the goal, then conflict is the gas. In The Amazing Race of life, Big Brother gotta step down and become The Apprentice, because, in the USA, the people are the pinnacle, the American Idol. This is The Real World, and the game is played best when the chips are down. Arguing is arguably the best way to clear the air. Can't argue that. If you lose arguing, is public discourse still a Survivor? In that case, who's really The Biggest Loser?