Eye on City Council
It's looking like a turnaround. But are folks spinning in circles?
February 22, 2012 at 11:40 AM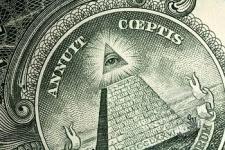 Constituent participation at City Council looks much less like a rat race and ever more like a relay, as the sub-clans who frequent, cross more and more into the same lanes. The specifics of their issues blur grey, as accountability, transparency, and focus on peoples' real issues, instead of faraway, airy schemes, emerge as constituents' clear and present goal.

Council and the administration continued tag-teaming as warranted—their reports, resolutions, and issue-appropriate addresses—possibly warming hopes that the proverbial worm may have started to turn.

The 15th smacked of change, as the labored ideological clashes of previous months seem to have spun all of Council's scattered pegs into neat, ready holes.

The effect glared promising, as astonishingly sharp constituents hammered a formidably composed Council, with sure, pointed shots, which seemed to land startlingly, frequently close to the heart of matters.

Heather Garczynski had at Council about its muted response to issues. Father Jerry Priscaro, rapped councilmembers on truer, more honest public inclusion on the details of administrative decision-making. Keith Beal took Council to task on utilizing the full extent of its legislative powers. And 70-year-old regular (Happy Birthday) William McAdory raged at councilmembers about spending money on projects he deemed "wasteful," as many constituents continue to suffer under rampant crime and poverty.

Garczynski floated in thanking the administration for returning to Occupiers the items that were seized from them during raids at Perry Square. That said, she stumped on T-3's (Local Businessman Randy Barnes) behalf, concerning the way Council has handled his frequent, fiery accusations against Councilman Joe Schember.

"I think the reason it keeps coming up is it's never addressed," Garczynski chimed calmly. "In order to put this situation to rest, it should be addressed by the City Council on some level.

"I think that what's really happening, is that he has a lot of unanswered questions. The dialog is what's really important, and I think that's really what he's seeking, is the dialogue... We want to discuss things, and get things out in the open, to get an understanding of why things are the way they are."

Father Jerry Priscaro followed Garczynski—on a totally different subject—but gassing the very same principles she did. Priscaro announced the first public meeting on the McBride Viaduct project (6:30 p.m. Monday, Feb. 27 at East High), at the same time noting that since the local construction project would be funded primarily by outside (state, federal) funds, the people, not local authorities or administrations, had the most sway on what happens.

"People don't just want to be a part of the process," Priscaro said. "They want to be a part of the decision-making... Hopefully, the meeting will be more than just show and tell."

Keith Beal went at Council about the ordinance preventing Occupiers from protesting downtown. He acknowledged the ordinance, but said Council should be able to change it.

"I know there's a lot of people, especially over there," he said gesturing at administration officials to his left, "who don't want it. They say we can't. But this is a legislative body. That's the administrative body. Legislative bodies make rules, make ordinances, pass laws, change them, what have you. I just wish we could do something together to make this happen. There was a time I thought that was going to happen. That time has passed."

Rick Wagner dropped bombs on the Erie Port Authority's recently-unveiled parking project with hard numbers.

"I see for approval, the closing of two roads at 12th [Street] and Greengarden [Boulevard]. I seriously wonder why the Port Authority is building parking spaces at 12th and Greengarden. I listened to all the hyperbole about who is going to use it, and its benefits.

"Seriously, a $2 million, 137-space parking lot, next to a vacant lot, makes no sense to me at all. At 14, 500 per space, this project is laughable at best."

William McAdory's comments seemed to sum things up.

"We don't have no more Mario Bagnonis serving on this Council," McAdory said. "He was an individual that was concerned about the people that lived in this community. Not upstairs. Out there."

McAdory said the downtown curb "bump-outs" was money thrown away.

"You keep finding money," McAdory said. "Where's all this money coming from, that y'all don't have money to do anything for anyone out there in the street that's suffering."

Big ups to Council for acting fast on the closing of the General Mail facility. They took steps to encourage USPS to keep it. Council, as well as city administration also seemed to take bigger steps toward properly addressing constituent grievances.

Another big ups to Councilwoman Jessica Horan-Kunco, for her work on the area COG, or Council of Governments. Apparently she's at work trying to link local governments together to gain leverage on Time Warner Cable. Word.

In Review:

It's looking like a turnaround. Though there seems to be a turnaround every time I turn around. That's because many turnarounds are roundabout. I'm gonna watch. 'cause roundabout turnarounds can have folks spinning in circles. Hey. Maybe it is their turn. But we'll see.

Seeing the problem is different from fixing the problem.

Often, it turns out they're just spinning your wheels.