Film Society Announces New Partnerships
Film Society announces two local partnerships.
December 1, 2014 at 8:06 PM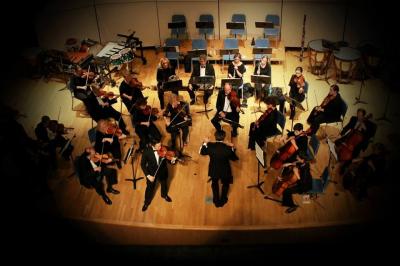 The Film Society of Northwestern Pennsylvania (FSNWPA) announced Monday that it has established partnerships with Gannon University's Erie Chamber Orchestra (ECO) and the Erie Movie House.
"FSNWPA is thrilled to partner with these excellent organizations and to show profound gratitude to its members, all of who help to support the growing film community in Northwestern Pennsylvania," says Film Society Executive Director John C. Lyons.
The ECO began its film foray in October when it played the score of Charlie Chaplin's City Lights in the Cathedral Prep Auditorium. Led by Maestro Matthew Kraemer, the ECO performs a series of live quality orchestra performances free of charge to the Erie area.
The Erie Movie House is a new venture in local cinema that showcases the work of local filmmakers, experimental and public domain films, as well as a variety of Hollywood movies, including its Thanksgiving showing of Wayne's World.
With the purchase of a $50 FSNWPA Membership Card, members will gain access to a private meet-and-greet with Maestro Matthew Kraemer and the musicians before the show and enjoy VIP seating during ECO's annual movie events, like its City Lights performance. Members will also receive 12 admissions to a film series screening of their choosing, which now includes Erie Movie House, Edinboro Film Series, and FILM at the Erie Art Museum.
Contact Jim Wertz at jWertz@ErieReader.com or follow him on Twitter @jim_wertz.