Five Daring Entrepreneurs of 2019
Highlighting a few local risk-takers making moves this year
December 18, 2019 at 1:00 PM
Erie is no stranger to entrepreneurship. It is the benchmark for growth everywhere. While our community as a whole has been somewhat risk-averse over the years; the individuals that have gotten involved in the entrepreneurial arena have not shared that hesitation. Entrepreneurs want to change the trajectory of the future — for themselves, their families, and their communities. Their work requires bold action — whether building a business or creating a widget. It takes risks — some calculated, some cursory. And not all risks become rewards. 
We recognize that there are countless entrepreneurs out there doing great and daring work on a daily basis, and as 2019 comes to a close, we would like to acknowledge five of them. These entrepreneurs work to not only embolden themselves but others as well, by creating a pathway for the future that lifts others up in the process. 
Entrepreneurs want to change the trajectory of the future — for themselves, their families, and their communities. Their work requires bold action — whether building a business or creating a widget. It takes risks — some calculated, some cursory. And not all risks become rewards.
Jennifer Dworek // Jennifer Dworek Photography
You may have seen Jennifer Dworek's prodigious work pop up on social media. Powerful images of women, men, and children. However, she does more than take photographs — she creates experiences. The time spent in her studio (or on location) only serves to empower and liberate individuals to be their most authentic selves. Dworek is also committed to the community and to connecting her art globally.
"When I look back on 2019, I realize that my entire mindset revolves around being bold. I was able to work with one of the Cirque Du Soleil hand balancers from Mongolia. I started submitting my work for awards and competitions, but not for validation. I believe competition is the best way to grow and evolve as an artist as I found myself wanting to surpass my own results and be more creative with my submissions. I even merited in a few international competitions."
2019 brought many changes as well for Dworek. She moved into a new studio and sought to connect with more businesses in the community. "My challenge for 2020 is to finish earning my Associate's Accreditation from Portrait Masters and create a team of passionate people to help me continue to grow." 
Her advice for others? "Be bold and ask for what you want. And set goals that you don't know if you can achieve. You'll be surprised at what you can accomplish."
Ashley Senger // Language Collaborations, Inc.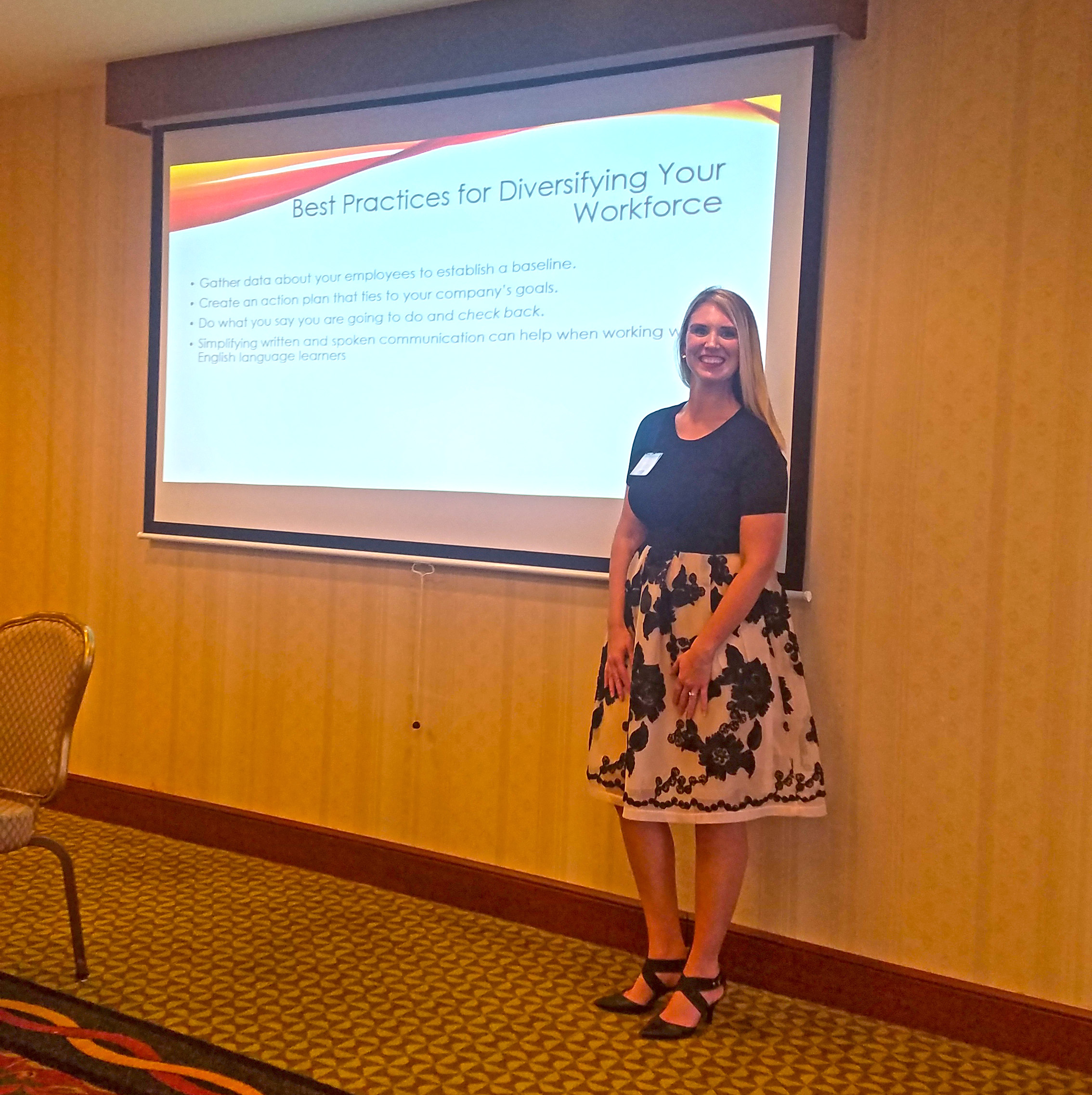 Ashley Senger is the owner of Language Collaborations, Inc., Erie's first on-site Business English service. For companies that have varying cultural backgrounds, her service is invaluable.  Through her efforts, Senger has helped countless individuals improve their communication, earn promotions, and advance their careers. 
This was a year of growth and validation for Senger. "I learned this service was helping not only my students, but also my customers. Hearing that my students were completing safety checks independently or making fewer quality mistakes is what makes it all worth it." 
Senger continues to learn what specific challenges English language learners in the community are facing, and how she can address them. "My main focus has been providing services to help with safety, engagement, and retention in the workplace. I want to be able to help as many people as possible, so just finding the niche is a continuing challenge."
And as if ramping up a business isn't stressful enough, she also had a baby this year. "Going through the hiring process, training, and supervising during that time was stressful because, to me, the stakes were high. It was hard to take a step back for a few months so early in my start-up."
Her vision for 2020 is to start integrating technology that will help businesses communicate better with their customers and clients. "I would like to widen our reach by providing solutions for different needs. I hope to eventually be a one-stop-shop for all companies that struggle to communicate with English language learners."
Jason O'Neill // Condor Creative Media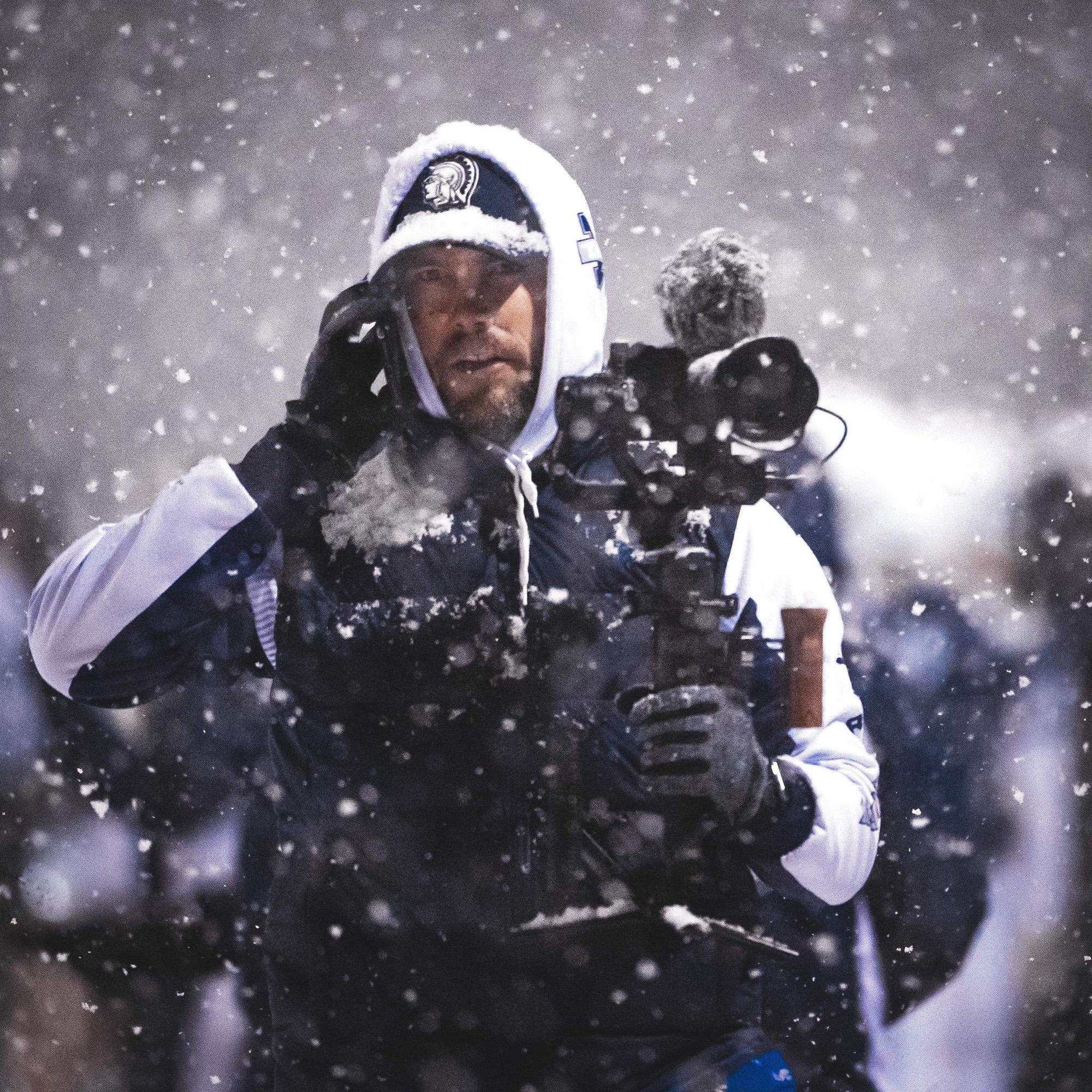 Jason O'Neill loves what he does.  His business — Condor Creative — does more than provide aerial photography, videography, and media services. He creates stories. Through O'Neill's work, you not only get to know more about a business he's supporting, but you also get an intimate look into the lives of those that own and run them.
"I would say the best part of 2019 for me at Condor Creative would be the collaborative documentary/hype video project for McDowell football still underway with R.Frank Photography.  It's been so rewarding to film such a great season, grow as a filmmaker/editor, and learn from some of the best in town." 
Rewards often come with challenges, however. "Although each year it gets a little easier as I grow my demo reel, the challenge is always finding new clients." He also believes the key to being a successful business owner is knowing what your strengths and weaknesses are.  "My strengths come from my passion for projects and my many years of sales experience. It's one thing to be a good filmmaker but if you can't sell your ideas and creativity to others you won't have many jobs coming your way."
O'Neill's boldest move in 2019 was taking the opportunity to do product photography and videography for Calypso Enterprises, Erie's first medical marijuana grower and processor. "It was a lot of work, and learning — and also became one of the most rewarding jobs I've done since starting my business." 
Jonathan Meighan // Lake Erie Rubber & Manufacturing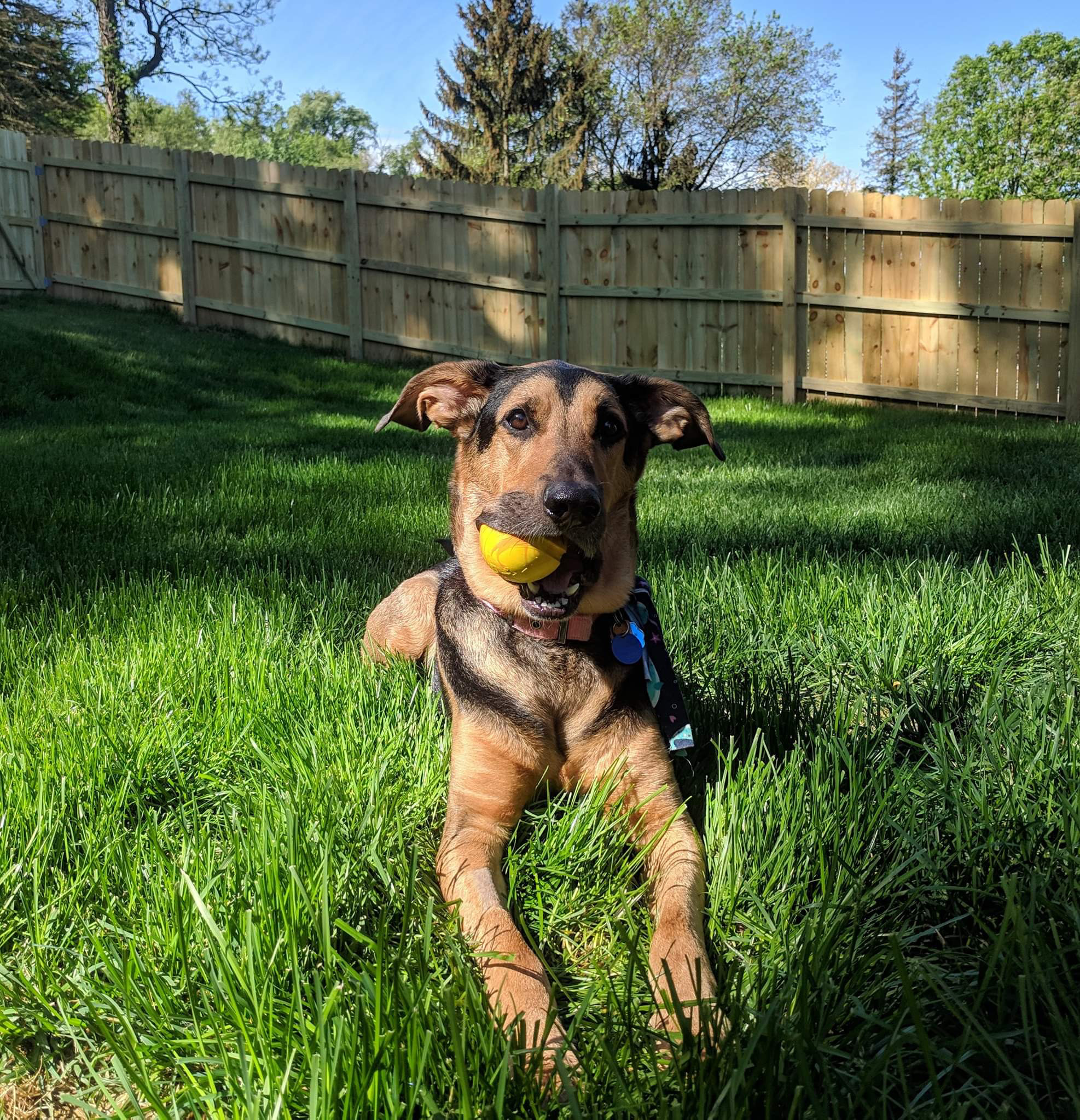 Two-and-a-half years ago, Jonathan Meighan took a risk when he purchased the then-declining Scully Enterprises —  a custom rubber molding and manufacturing company. He renamed it Lake Erie Rubber & Manufacturing. He purchased the business because he wanted to build a legacy for his family, and take care of a team — to share in his success and have them be a part of it. 
Last year Meighan took another risk when he created One Leg Up dog toys. Lake Erie Rubber is a B2B business. Through the creation of One Leg Up, Meighan was now going to serve a different audience — consumers. But it seems to have been a good move.  
"2019 was an exciting year for us. It saw the rollout of One Leg Up dog toys, which had been in development for over a year — so to get the brand created by some really talented local individuals, and get it to consumers was a really exciting piece." And today, the product is in 100 stores. "We are now spread mostly throughout the northeast and a couple of places in Virginia and Omaha where people have found us online." They are trying to position themselves to double sales in 2020. "We want to add two new products. Our ball is unlike any other toy out there, it's completely durable, made of natural rubber, and BPA and phthalate-free. We are thinking about adding a few different sizes." 
Faith Kindig & Jonathan D'Silva // Oasis Market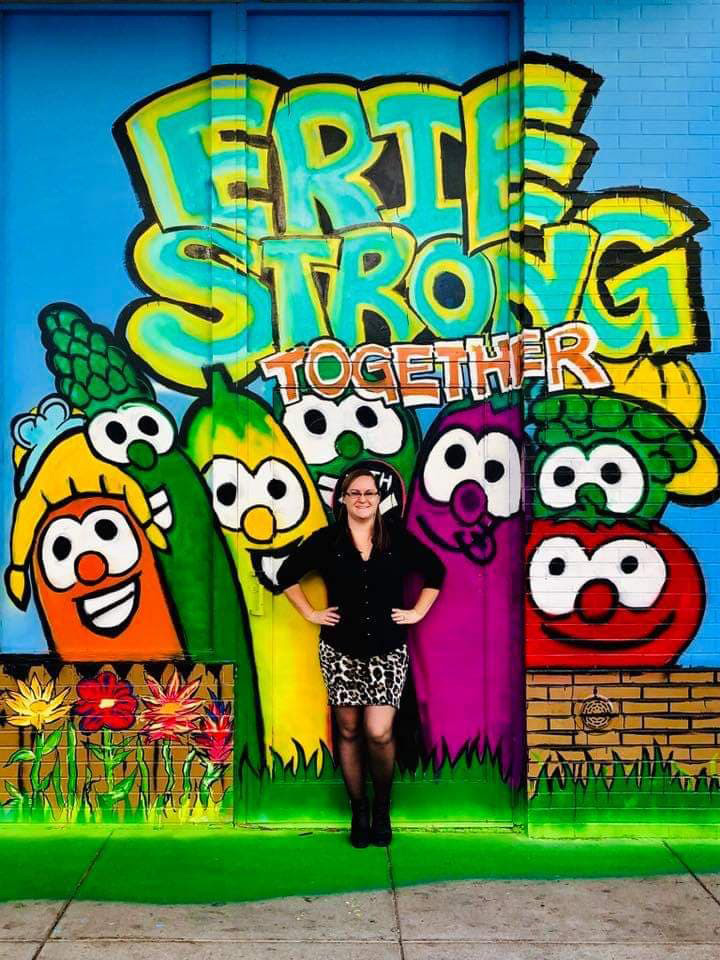 On February 28, 2019, co-founders Faith Kindig and Jonathan D'Silva started to answer the challenge of downtown Erie's food desert. They opened the doors to the Oasis Project Farmer's Market to sell locally grown produce and meats, prepared foods, and other items. 
D'Silva, who also serves as the CEO, states, "Opening doors was the big thing. One of the biggest reasons we could do that was because of the Erie Community Foundation grant we received. That was a game-changer. There was no way we could have done this without them." 
Challenges mirror much of what you see in the food industry. 
"While the people we are trying to reach are increasing, we still need to get the word out more. It's not only a place for individuals that live around here but we would like to see those that work downtown as well." They are trending in the right direction though. 
"It's just growing pains. There are a lot of opportunities for collaboration with other organizations because we are located right downtown and we get a lot of requests to get the word out more. We are looking forward to more collaboration and growth in 2020." 
Rebecca Styn is VP of Ventures at Erie Innovation District and is the proprietor of Room 33 Speakeasy. She is also completing her Ph.D. in Leadership and Organizational Learning from Gannon University. Follow her on Twitter at @rstyn