Flagship City Food Hall Accepting Entries
The EDDC's downtown culinary venture begins its search for vendors
January 29, 2020 at 11:15 AM
When tasked with creating an area that would bring life and vibrancy back into downtown Erie, the Erie Downtown Development Corporation (EDDC) thought about one thing: food. Past its basic necessity, food serves as a vehicle for nurturing relationships, courtships, and even sharing the various heritages that make the region so diverse.
"We want a food hall for all," said John Persinger, CEO of the EDDC.
The Flagship City Food Hall will be located in Erie's central business district along North Park Row where Park Place Tavern and Sherlock's were once located.
With nine vendor stalls, ranging from 150 square feet to 450 square feet, the EDDC is calling on locals to apply. Whether it's a restaurant looking to expand, a food truck wanting to move into a more permanent location, or just a home chef wanting to start a career, the EDDC is looking to uncover the hidden gems of the region with this public application process.
"We want to showcase Erie's culinary diversity," Persinger commented, "And they may be making the world's best pepperoni balls in their kitchen."
"One of the things we found was that restaurants are expensive to start, so the food hall is a great way to launch a new venture," said Matthew Wachter, vice president of finance and development at the EDDC. "If you succeed, we succeed."
To reduce financial risk, rent will range from 18 to 23 percent of gross sales, as opposed to the industry average of approximately 30 percent, according to the EDDC. The EDDC covers initial start-up costs and provides the standard equipment needed to run the stall, seeing each start-up as a partnership.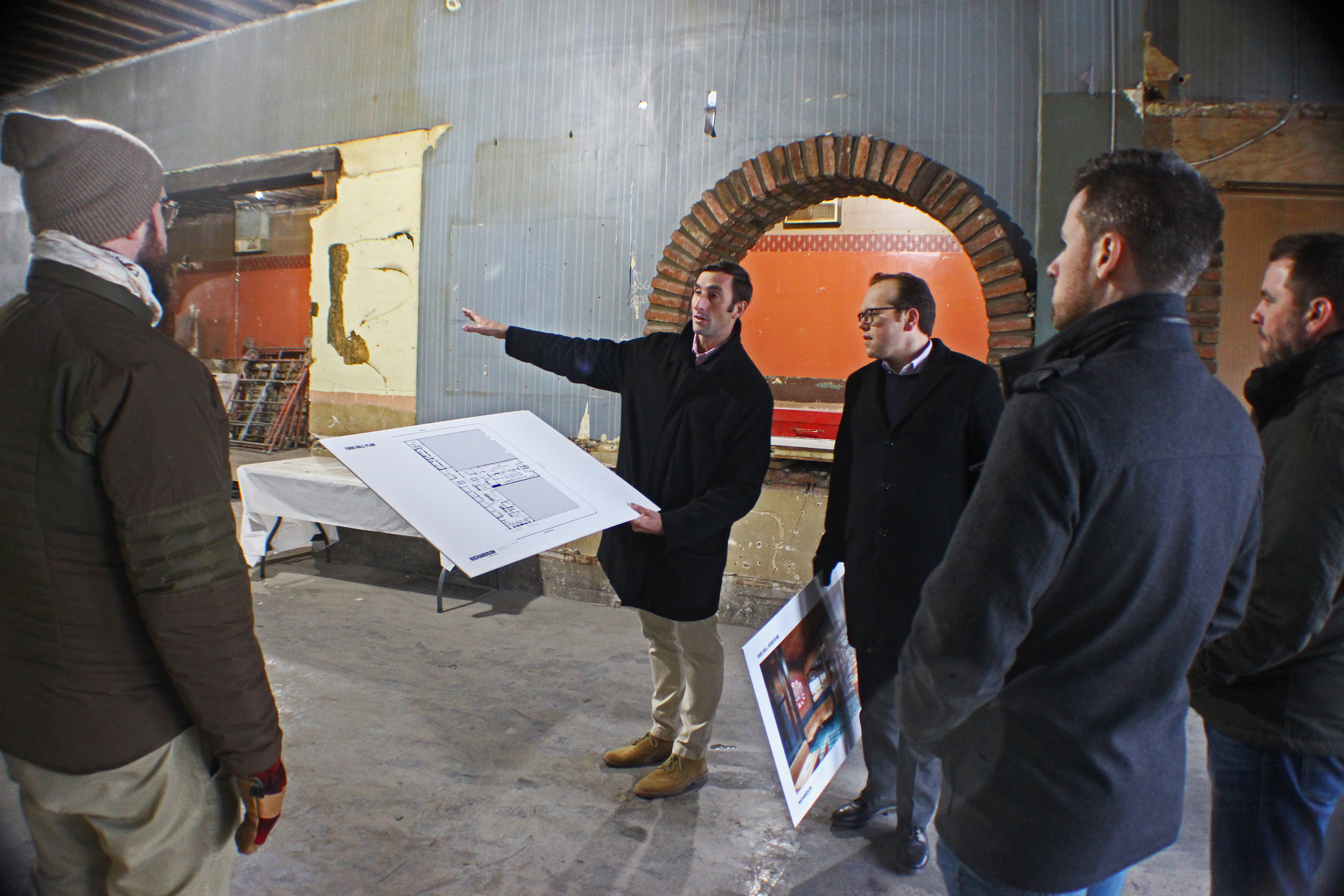 The EDDC is interested in four types of vendors: fresh and healthy options, such as salads, sushi, smoothies, and juices; traditional lunch and dinner options like pizza, burgers, and hot dogs; an ethnically diverse section, for Middle Eastern, Asian, Latin American, and African cuisine; and finally a dessert section for ice cream, chocolatiers, and sweets shops.
Their goal is to attract all walks of life, being in close proximity to Gannon University, UPMC Hamot, and Erie Insurance. Different tenants may operate at different periods throughout the day in order to accommodate those who want breakfast, lunch, dinner, and post-dinner drinks.
Red Letter Hospitality, the management group that currently operates Molly Brannigans, The Cork 1794, and Skunk and Goat Tavern, will manage the food hall. Besides the numerous local food and beverage providers Red Letter Hospitality has as contacts within the area, an imperative part of their management is the emphasis placed on customer experience.
In addition to the vendors, there will be a common area with seating for 92 individuals and a bar. There will be live music and public art displays, as well as themed nights and events.
"If you look at Erie, we have a very talented and diverse population," Wachter said. "We're doing everything we can to start something new in the community through this. If you're on the fence about applying for the food hall, don't hesitate."
Proposals are due March 2, vendors will be selected April 7, and the Flagship City Food Hall will open in early 2021.
For more information, and to apply, go to flagshipcityfoodhall.com