Folk-rockers Scarlet Ledbetter and Dan Stockwell Bring Rootsy Jams to Kings Rook Club
Scarlet Ledbetter, from Erie, will play a free show at Kings Rook Club. Will you be there?
August 19, 2015 at 12:00 PM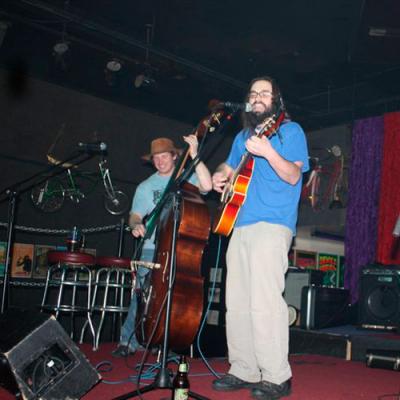 "Mind folk."
That's how the straight-outta-Erie duo known as Scarlet Ledbetter describes their sound.
That sound will be on full display when bandmates Keith Wilson and Tanner Edwards take the stage at Kings Rook Club for another free show on Saturday, Aug. 22.
Scarlet Ledbetter's being joined for the evening by opener and accomplished stringman Dan Stockwell, so it's shaping up to be a good night out at the club for folks who like their music a little folksy, a little rootsy, and a little thought-provoking. – Ryan Smith
9 p.m. // 1921 Peach St. // facebook.com/kingsrookclub