Following Up with 40 Under 40
Business advice from a few of our past honorees 
April 26, 2017 at 1:15 PM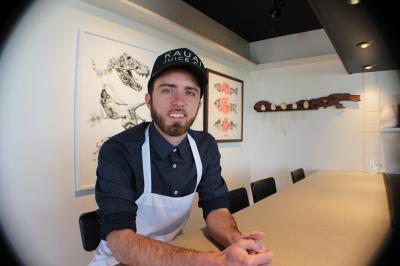 Ever wonder what happens to those inducted into Erie Reader's 40 under 40 classes? Here are four alumni still succeeding in their own endeavors and striving to make Erie a better place for all.
I checked in recently with Chip Wachter of Kidder Wachter Architecture and Design, Nicole Lavery of the Sight Center of NWPA and Lavery Brewing Company, Jason Lavery, also of Lavery Brewing, and 1201 chef Dan Kern at Noosa, his newly opened restaurant in North East.
Tracy Geibel: What's new with you and your business since you were featured in Erie Reader's 40 under 40?
Chip Wachter: I was honored to be included in the list in 2013. I am an architect, a resident of the city of Erie with my wife and two young sons, and have been a partner with Kidder Wachter Architecture & Design since 2005. Our firm is located in the 202-year-old former Dickson Tavern that we acquired, renovated, and moved our office into in 2012. We are fortunate to have assisted with the development, design, and construction of many projects throughout Erie.
I've obtained a license to buy and sell real estate, and my business partners Jeff Kidder, Mike Jefferys, Kim Jefferys, and I founded two new businesses: Kidder Wachter Jefferys Construction, and Kidder Wachter Jefferys Engineering.
Our architectural firm, Kidder Wachter Architecture & Design, has been busy assisting clients with many projects in the Erie area. As planners, we created a development plan for Erie Events at Bayfront Place. As developers, we bought the former Rothrock Building four years ago with the intent of turning around a blighted property that was contributing to the decline of its neighborhood. Velocity Network purchased the building from us and our companies are responsible for the design and construction of the proposed renovations.
Nicole Lavery: I've been quite busy. At the Sight Center, we began a new cross-country skiing training for children and young adults with visual impairments and blindness at Wilderness Lodge, and we just held our first annual beeping Easter egg hunt for children with vision loss and their families. It was quite a success.
At the brewery, we recently returned from Washington, D.C., where Jason (Lavery) and I attended the Craft Brewers Conference, which is our national guild's conference. We did a ton of networking and got a lot of great new ideas that we'll implement at the brewery; and we're planning an expansion this fall, with a new brewhouse and nine new tanks to continue making our quality innovative ales.
Jason Lavery: Continued growth and expansion. We completely revamped our menu this past February by hiring Chef Joe Perino. He has weekly and daily specials. So far, he has blown our minds with Fresh Dough Margherita Pizza, Shrimp Tempura Tacos, Miso Ramen, and so much more.
New beers continue to come out and they're always getting better. We focus on quality ingredients and brewing consistency. We have four main core values that we try to work on every day: The Endless Pursuit of Quality, Spread the Love of Beer and Brewing, Be Contributing Members of Our Community, Be Good People (both to teammates and to customers).
Dan Kern: I was in the first round, and I've opened two businesses since 2013. One is in Westfield, New York, Bird, and obviously in North East, at Noosa. It was a great opportunity. 1201 is coming upon its 10-year anniversary, which is awesome. I guess the biggest accomplishment for me is ending the cycle of the "revolving kitchen door," where people work for me for three years, and then they're either too talented, or can't learn anything more from me and they have to leave and I start over again, three years behind, and keep switching. It was something where I knew I couldn't be in three places at one time, and why can't I build people up to the same opportunity that I had, 10 years ago?
TG: What makes Erie an opportunity-rich city for beginning and growing a business?
CW: There are relatively low barriers of entry here, but the market is also relatively small. Erie can be a good laboratory to test new entrepreneurial models.
NL: Erie is a city where people are fiercely loyal to a cause. Our patrons are 100 percent the reason that we are able to stay in business and grow, and if it weren't for their support, we wouldn't be in business at all. There are also a lot of great opportunities for businesses to obtain SBA loans as well as advice for how to start a business. Gannon has their Small Business Development Center, the Economic Development Corporation of Erie County offers assistance, and recently a new coffee and consultation event happened at Radius CoWork that we attended.
JL: I'm from here, was educated here, and chose to start my family here. We want to be on the ground floor of the Erie revitalization that is dawning. Twenty years from now, it would nice to be thought of as one of the original businesses that believed in Erie and chose to build here.
DK: I definitely think that's true! I was in Denver, for instance, and there were five new restaurants a week opening. And here, I think because it doesn't have the saturation of a big city, people give you a much better shot. They give you a little chance to shine.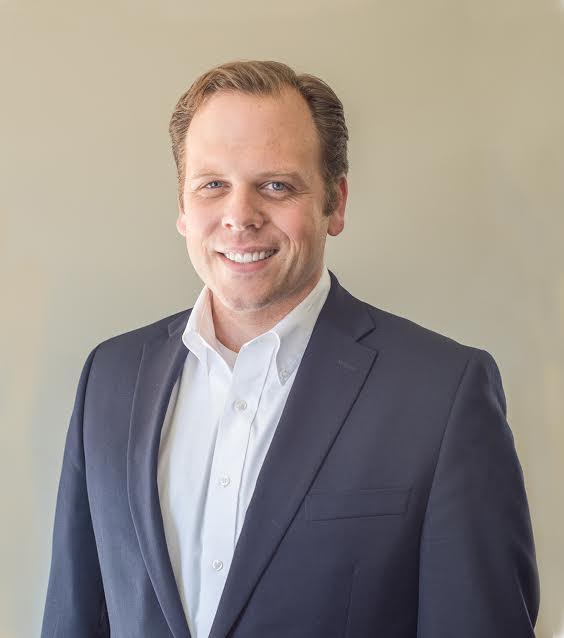 TG: How has your Erie location specifically helped you and your business to grow?
CW: Living, working, and investing in the city of Erie has been a significant element to our success and growth. Our businesses are locally owned and located in downtown Erie, in properties we restored. We are stakeholders in the city of Erie and ultimately bound to its success or failure.
We believe in Erie. We know that Erie has its challenges, but it is in these challenges that we find opportunity. Given the decision of fight for Erie or flight from Erie, we choose to fight.
NL: We love our location. We are currently downtown, but off the beaten path. We have a great off-street parking lot and our building has tons of character. Some have called it cozy, other have described it like a speakeasy. This location helps us when downtown events are happening such as Otters games, Seawolves games, and events like Roar on the Shore and Celebrate Erie.
JL: Being downtown has its challenges, mostly space for our brewery, but we have embraced our location and utilize it to our strengths. We had a couple of outdoor fests in our huge parking lot. Erieites are also a thirsty bunch and we are selling more beer through our pub than ever.
DK: It's much more affordable than a big city. We can have a place like this on the lake and still have a functioning restaurant where people can make money. It's not like we're bankrolled by some million dollar investor. This is real, and I don't think opportunities like that come along in other cities.
TG: What challenges have you faced since you were featured? And how did you overcome those obstacles?
CW: Challenge: We were concerned about the development of Erie's waterfront.
Solution: We spent over a year creating a master plan to develop Erie's waterfront pro bono, presented it for public discussion, and it was featured in the Erie Reader. Later on, Erie Events retained our firm to assist with creating the development plan for Bayfront Place.
Challenge: We were concerned about abandoned buildings in downtown Erie that contributed to the decline of Erie's core neighborhoods.
Solution: We decided to develop properties ourselves. Jeff Kidder and I acquired the former Dickson Tavern and Rothrock Buildings, developed a new purpose for them, renovated them, and saved these buildings. Properties that may have been demolished now house businesses that have created jobs, are patronizing other businesses downtown, and are paying property taxes.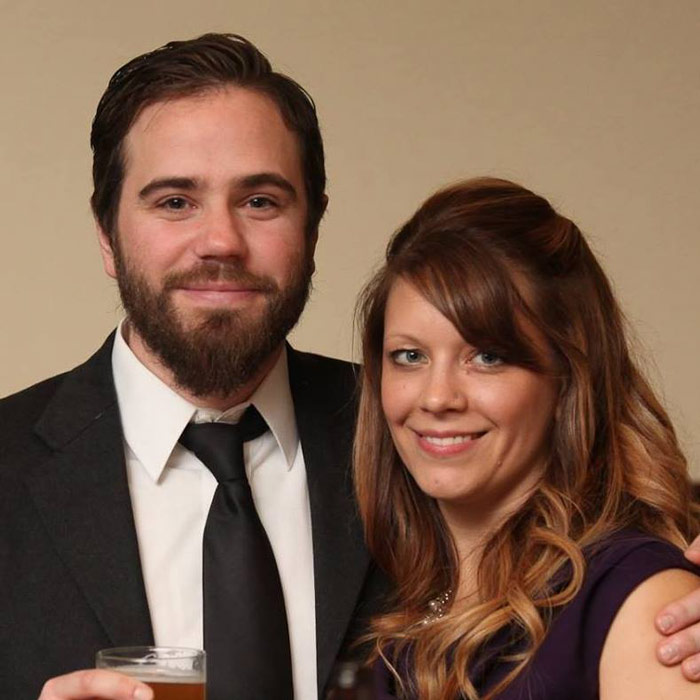 NL: Owning a business is a challenge in itself. It's 24 hours a day, seven days a week. I own the brewery with my husband, too, so sometimes it's really hard to turn it off. We have to create some true boundaries so that we can give each other, and our kids, the quality time needed so we don't get overwhelmed with business.
Another challenge has been determining when to grow, how to grow, and how big to grow. The brewery business is one of the fastest-growing manufacturers, which has both good and bad points, some being over-saturation. This also goes back to the quality time thing, as the bigger you get the more work you put in. There are only two of us, though we also have an awesome team of managers, a chef, an assistant brewer, and several great bartenders at the brewery.
JL: My wife Nicole and I bought out our business partner in October of 2016 so there has been some role redefining in our brewery. We are stronger because of it.
DK: The challenge is always to be thinking a step ahead of what you need to be doing, and not to be in a reactionary state of mind. You can't be waiting until there are zero people in the restaurant and ask "well what do I need to do differently?" You can come in here enough times and realize that it's something that I put my heart, soul, and passion into, and they begin to trust you and you can start to stretch more. But at the same time, even when you have that successful formula, I think you have to keep looking ahead and ask "what can I change about this?" Even if you love it and it's comfortable for you, you need to pioneer those new avenues, just to remain new. There's a bit on our menu, that I read in this little tea house in Japan that's along the lines of "keep changing to remain unchanged." 
TG: What advice do you offer to young Erie professionals?
CW: Listen to your clients.
NL: Don't be afraid to think big! Erie is only going to grow with innovators and dreamers.
JL: Know your market. Know your business. Focus on quality in all things. Make sure you have more money than you think you need.
DK: If you have the passion and the endurance to do it, this is the place to do it. Don't offer yourself excuses. A lot of people say "I want to do this, but there's this obstacle." Figure it out. Do it. There are so many talented people in Erie, especially artist-wise. Musicians, fine artists, food, whatever it is, the community is there to ask for help to get somewhere to do something. If you have that mindset, it's like the "Mamba Mentality," I'm a huge Kobe fan [laughs], it's no excuses. Get it done. There's a lot of places where even if you had that mindset and did everything you can, there really is something that's prohibitive, like "you don't have a million dollars to open this restaurant," or you don't have this or you don't have that. Erie doesn't have those restrictions, it's cool.
TG: What's your favorite book?
CW: I don't have a favorite book, but a book I am currently reading is Zero to One, Notes on Startups or How to Build the Future, by Peter Thiel.
NL: I have recently been reading Business for Punks: Break all the Rules the BrewDog Way. But I also love historical fiction books, and we listened to Angels and Demons by Dan Brown on the way to and from D.C.
JL: Fight Club by Chuck Palahniuk.
DK: I would say either the original Jurassic Park, or Jonathan Livingston Seagull, which is very short easy reading, and I'm a cook so that's good for my brain. Or Goodnight Moon, that was one of my favorites when I was a kid.
Tracy Geibel can be contacted at tgeibel@eriereader.com.