Free COVID Tests and Education
Free testing with no insurance required, no symptoms needed to test
October 8, 2020 at 2:06 PM
Free Erie COVID testing and Education are nowhere. The Minority Community Investment Coalition partnered with many local health care organizations to organize the project. You do not need to show symptoms to come in for tests. No insurance is required, or a physician referral.
 According to James Sherrod, Coalition Co-Founder, "I believe that it's a lack of understanding. How the virus affects people and how the virus affects families and what the accessibilities for testing are."
Don't be afraid to get tested protect yourself and the people you love.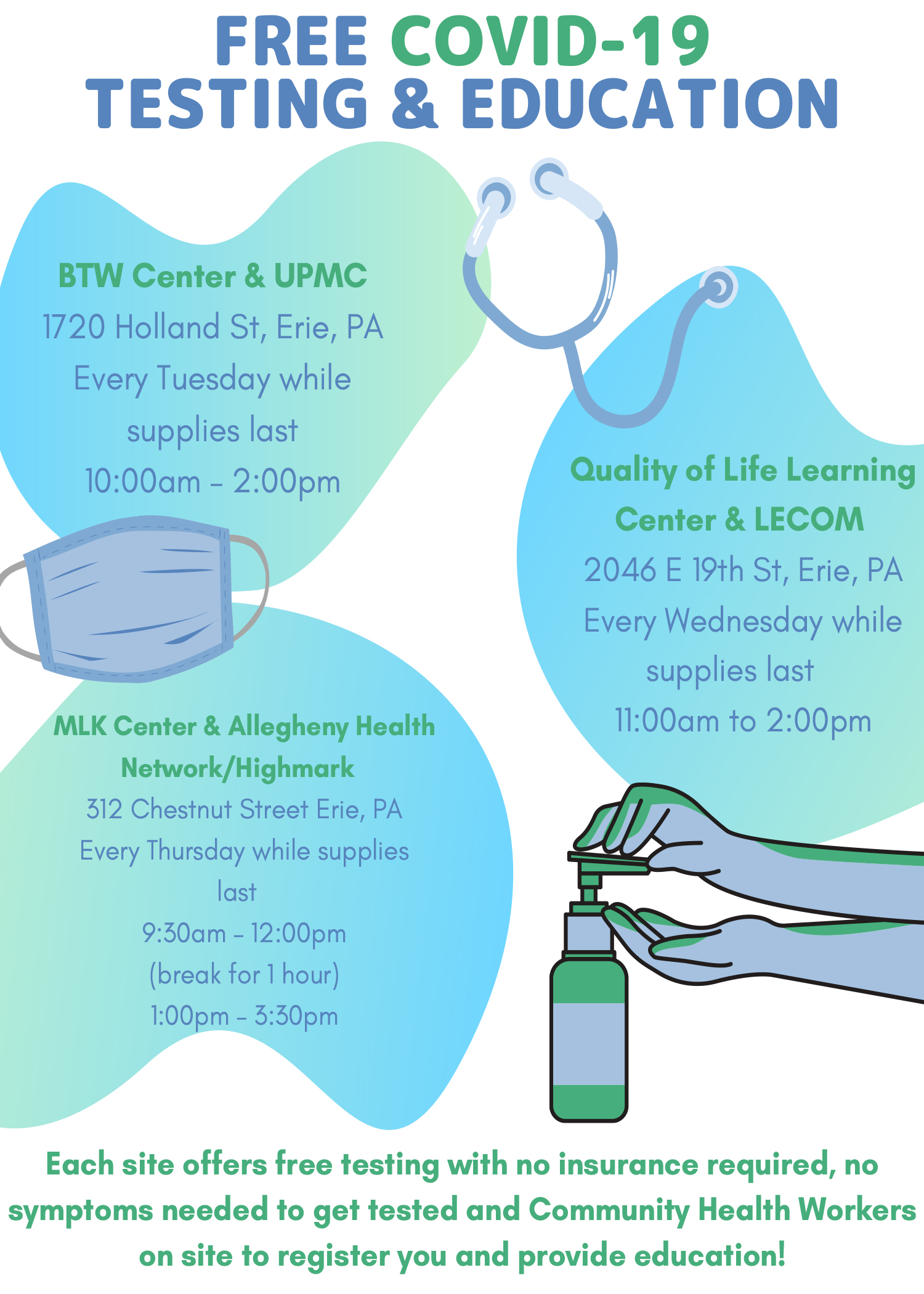 Simonique Dietz is a student intern of the Erie Reader. She can be reached at Simonique@ErieReader.com, or you can follow her on Instagram @dietz_digital_pro.