From The Editors
Election results, Karl Rove, Frankie & May, The Whole Foods Co-op, and more. Welcome to the Nov. 14 issue of the Erie Reader.
November 13, 2012 at 1:51 PM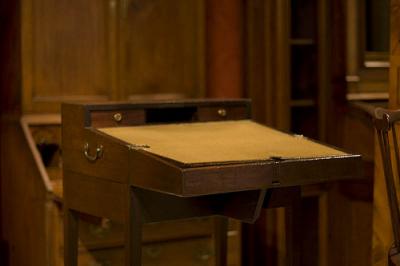 Less than a week ago, we sat, gathered around a TV watching the election results pour in. We all know the results now: President Barack Obama's back for four more years. While the results may have surprised some, Nate Silver predicted the outcome well before the votes were counted -- especially in Florida. As Jay Stevens discusses in this issue's Street Corner Soapbox, Silver was heavily criticized prior to Tuesday night because of his methodology -- even by David Brooks, a speaker at this year's Global Futures Summit, hosted by The Jefferson Educational Society -- but his work may have forever changed the landscape of punditry.
Another speaker at the Global Summit this year, Karl Rove, also seemed a bit surprised by the outcome. The day our new issue hits stands, Rove is scheduled to speak to Erie about "The Future of the Republican Party," and in this issue's Upfront, Cory Vaillancourt talks about the impact Rove's had and will continue to have, as he argues "he's likely to have a major influence on how the Republican Party crawls out from beneath the wreckage of 2012 and begins to reassemble the pieces in time for 2016."
Undeniably, there's been some backlash in Erie over Rove's impending visit. But whether you agree with Rove's ideas, policies, or strategies, what better a time to hear his thoughts as the Republican Party stands at a critical juncture with many people asking: where do they go from here? The answer undeniably affects us all.
But if there's one thing we can all agree on, it's the ability of good food to unite us. In the words of J.R.R. Tolkien, "If more of us valued food and cheer and song above hoarded gold, it would be a merrier world." With Thanksgiving just over a week away, we have food on our minds -- and on our cover and throughout the issue -- so we're looking for a merrier Erie.
As the title suggests, we're looking at putting Erie back in groceries, and in his story on a local grocer, Cory Vaillancourt discusses how humanity's turned to a diet that's both damaging to the body and to the environment, a diet revolving around what he calls "cubicle lunches and dashboard dinners."  Amy Cuzzola-Kern, founder of Frankie & May Fresh Grocer, to the rescue.
Offering high quality ingredients at fair prices, Cuzzola-Kern is working to make a difference in Erie. And she's doing so by tapping into the "locavore" movement, born of a sustainability crusade. With more people in Erie looking to buy and eat foods grown and/or produced locally, Frankie & May is finding a good home in The Gem City.
Benjamin Franklin once said that, "A house is not a home unless it contains food and fire for the mind as well as the body." And as Frankie & May is finding a good home here in Erie, the grocer is feeding the minds of Erie's denizens as well. Beyond offering a wide array of local foods, Frankie & May is making Erie a merrier city by offering cooking classes eight to 10 times per month. Speaking from firsthand experience -- some of the Erie Reader crew headed to a sushi-making class -- we came away fulfilled and filled.
And teaching that sushi class was Ashley Sayre de Rivas, our featured You Ought to Know. Ashley, 1201 Kitchen's resident sushi ninja, took a path less traveled to become one of Erie's premier culinary artists. To read about her journey and the future holds for her, check out her story within our pages.
In addition to Frankie & May, there are other places in Erie focusing on local efforts. As Alex Bieler reports, The Whole Foods Co-op just opened a new addition with the purpose of holding classes about health, food, yoga, and more, with future plans of renting the room out and opening it up to nonprofit groups.
While politics may divide us and food may unite us, people with vision continue to add to our city, making it richer and better for us all. We can sense genuine growth, and that's something about which we can cheer. If we can all unite over a common appreciation for the development of our city, perhaps this gives us hope that we can all work together for the next four years to make our country, our state, our county, and our city a better for us all regardless of our political affiliation since we're all still in this together.