From The Editors
Erie's a character, that's for sure. You'll find this and more in this issue's From the Editors, featuring a discussion of featured content in the April 18 issue of the Erie Reader.
April 17, 2012 at 5:15 PM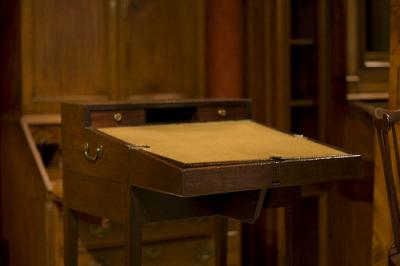 It started with a vision, came together with synergy, and thrived because of motivation to keep the momentum going.

The Erie Reader came to be because people were tired of bemoaning perceived shortcomings of this city. Erie Reader continued to be because people said they enjoyed reading about good things happening and good people affecting positive change. But sometimes storytelling only gets you so far.

Author and historian Studs Terkel once said, "We're missing argument. We're missing debate. We're missing colloquy. We're missing all sorts of things. Instead, we're accepting."

Apathy breeds complacency. But only if we become inert.  

The Erie Reader took its next step Wednesday, April 11 and Friday, April 13 by taking an active role in making the news, as we hosted the Erie Reader 2012 Downtown Debate Series. Republican candidates, Jason Owen and Regina Smith, running for the State House District 3 seat debated each other, fielding questions from three panelists as well as questions submitted by you, our readers, via email, Facebook, and Twitter. Democratic candidates, John Harkins, Brian Pitzer, Terry Scutella, and Sean Wiley, running for the State Senate District 49 seat followed suit Friday in a similar format.

In addition to debating in front of audiences in the Grand Ballroom at the Mason Temple Banquet and Conference Center, the debates, with the help of Epic WebStudios, broadcast live on Facebook and Michael Haas livetweeted the event. By the time you're reading this, the feed from the debates will be posted on our website, at ErieReader.com, for anyone who missed the debates to view the candidates express their ideas in hopes of getting your votes. In this issue, you'll find three columns--Street Corner Soapbox, Upfront, and Tech Watch--all dedicated to covering the debates in varying capacity.

But all of that means nothing. It means nothing if you, the readers--and voters--don't exercise your constitutional rights Tuesday, April 24. When we see the city and county, we refuse to accept shortcomings without seeing the room for potential and possibility. But we're only a small group. Shaping Harrisburg so that it can best serve all of Erie takes more than just a few. If you don't vote--and give up your right to shape your representation--it's as if you're saying you're fine not caring. Which means you give up your right to complain.

Yes, both life and this city are not all sunshine and rainbows, and being realists, we recognize this. Erie has flaws, and is certainly a character. In fact, you'll find that the city plays a crucial role in the film that's at the center of this issue's cover story: "There Are No Goodbyes." Alex Bieler sat down with Lyons Den Productions to talk about their second feature-length film and found that their vision won't work anywhere else--not New York, not Los Angeles, not Boston. Erie. LDP had a vision, worked together, and captured a drive and are now endeavoring to actualize dreams. Something certainly worthy of attention.

Erie has its critics, but it also has its dreamers. All we can hope is that we don't grow content to only dream and never do.