From the Editors
With articles about the Perry 200 Grand Patriotic Parade and Erie Reader Downtown Debate Series, this issue puts a spotlight on the role we all play in making Erie a better place to live.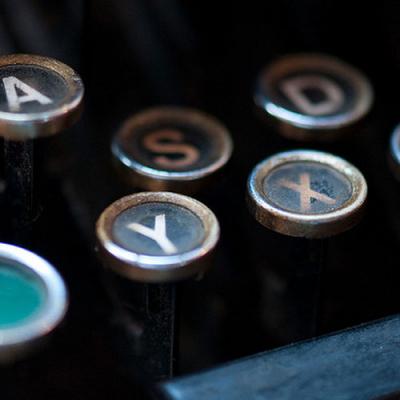 On Monday, May 13, we held the third installment of the Erie Reader Downtown Debate Series. In case you missed it on WICU, or on Facebook, or Twitter (#ERdebate) you can read all about it in this issue's "Upfront," which was written live, without a net, during the debate itself, just as we were going to print.
But in a larger sense, these debates -- which, this time, focused on the primary election for the Erie County Executive seat -- are really about the role we, the Erie Reader, see for ourselves in this community.
You see, we realize that the people of Erie are the ones who have the key to the future of this city. In that sense, we are a community institution little different from the Jefferson Educational Society, under whose auspices the Perry 200 Parade takes place on May 25.
Part of a two-year celebration commemorating both Commodore Oliver Hazard Perry's role in the Battle of Lake Erie and Erie's role in building his fleet that won the day, the Perry 200 Parade is expected to draw upwards of 100,000 people; Alex Bieler's cover story provides a tantalizing taste of how it came to be, and, importantly, what it is intended to accomplish.
The Perry 200 Commemoration is not just parades and pageants, or lectures and luncheons, because the JES is a community institution that happens to be a think tank; thus, its role is to instill in Erieites the ability to entertain an idea without judging it; after all, Aristotle once said that "It is the mark of an educated mind to be able to entertain a thought without accepting it," which is key to continuing vital conversations.
That idea is the idea that Erie, 50 years from now, will still be a place where you can live, work, and play in an affordable, beautiful, family-friendly community -- a community where good jobs drive a healthy economy that nurtures all of the artistic, geographic, and human beauty of The Gem City.
We, the Erie Reader, are a community institution that just happens to be media; thus, our role is to provide Erieites the opportunity to hear those ideas, from organizations like the JES and Destination Erie, as well as from those intrepid souls -- political candidates -- whose role would ultimately be to act on those ideas.
The debates, which featured Democrats Kathy Dahlkemper and Erie County Executive Barry Grossman in addition to Republicans Tom Loftus and Don Tucci, are the most important way we feel we can drive the discussions that will make Erie a better place and fulfill our self-perceived role as drivers of discussion.
And the candidates' frank discussions on issues that affect our city and region were certainly timely; in just a few days -- Tuesday, May 21 -- you, yes you, the voters in Erie County, will have the opportunity to decide which of those four people will ultimately act on those ideas.
This is your role.
Your role is to partake in these debates we produce. You role is to question, and to think, and to listen, and to vote for the person you think has the best chance to keep Erie livable while still attracting others to the wonderful environment that we possess.
Your role is also to actively engaged in the myriad conversations currently taking place about Erie's future. Your role is to research potential changes underway, and to form an opinion based on what you think of those changes, and to share that opinion in the appropriate forums -- that is, with Destination Erie: A Regional Vision at PlanErieRegion.com, as well as all of your local media, including us here at the Reader since we continually seek to drive a two-way forum between us and you, our Reader readers.
Please take it seriously. The community institutions here can only do so much; after that, it's all up to you, because, for all that we do, and all that they do, only you have the key, and if you don't use it out of fear, ignorance, or sheer disbelief that you can make a difference, you will lock yourself -- and all of the rest of us -- out of a better, more fully-developed future.