From The Editors
The Perry 200 Commemoration, a Brigadoon moment, and the rise of the youth -- welcome to the May 2 issue of the Erie Reader.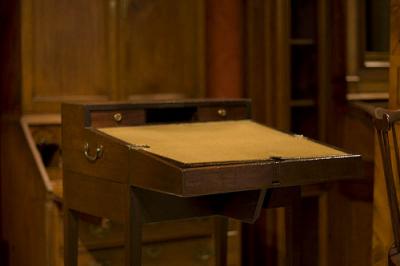 In early March, we featured a story on our cover titled, "The GAF Property: A blank canvas on Erie's Bayfront." In it, Jay Stevens began his expansive article with a simple yet profound line: "Erie's future lies in an empty lot at 216 Bayfront Parkway." Jay laid out the Erie County Convention Center Authority's GAF concept plan, which was immediately met with reservation. Whether you agreed on what should populate that vacant lot, one thing was for sure: people cared -- even enough to voice their opinions.

Fast forward to our April 18 issue. We printed "GAF Revisited," which featured the ideas of local architect and City Councilman Dave Brennan. Just as the cover story elicited myriad comments from Reader readers, Dave's proposed ideas turned the Reader readers into Reader writers -- just check out our Outside Voices section. Turns out, people still cared.

We can take that a step farther since we noticed something else: Young people care. Many of the responses to our GAF coverage came from young people, and even Brennen himself has a few years to go before crossing the 50 threshold.  

Rewind back to the Erie Reader 2012 Downtown Debate Series. Out of those races, two young candidates emerged: Jason Owen and Sean Wiley. And Owen's competitor? Ryan Bizzaro, another young, up-and-coming politician.

Couple that with the launch of the Perry 200 Commemoration, the focus of this issue's cover. A 2-year long commemoration designed to remind us of our civic pride while challenging us to take an active role in our future. This, according to Dr. William Garvey, is our Brigadoon moment -- a renaissance. But more than a Brigadoon moment, this has the potential to be a Brigadoon moment for the youth of Erie.

But the youth never take action, naysayers cry. They're inexperienced. They're fickle. They're just, well, too young to know better.

Not so, say two of Erie's notables. Both Garvey and Michael Fuhrman spoke with cover writer, Ben Speggen, about the youth involvement in the future of our city. While all of those conversations didn't fit the final cut of his story, we can share those thoughts here.

Both men spoke to the need for the youth to move this city forward if Erie's better days lie ahead of it. While others may be heading down the hill of their lives, Garvey pointed out, the youth are cresting, giving them the best view of the path behind them and the landscape in front of them. Younger people are more willing to take risks, Fuhrman said. He even marveled at how a group of young guys decided to start a newspaper in the middle of a recession in a time when people claim print media is all but dead. But yet, here it is: The Erie Reader, a successful multimedia publication dedicated to the betterment of this community. What lends to that success is that The Reader functions as a forum for the community to express ideas, much like those regarding that vacant lot sitting on the Bayfront waiting for something to sprout up.

But seeds don't plant themselves and what grows from those seeds needs the steady hand of a motivated farmer willing to get his hands dirty.

Rewind to our last From the Editors. We shared an idea: Apathy breeds complacency. But only if we become inert.

If there truly is something in the area and we're truly poised to set the tone of the city for the next 50 years, the young cannot remain inexperienced, be labeled as fickle, or be used as a crutch for an excuse to not set off in the direction of a better future, even if it means getting our hands dirty. But worse yet, the youth cannot be inert and let this moment pass us by. After all, if we're the ones living in this city for the next 50 years, positioned to hand it off to the next Perry Commemoration, we'll be the ones staring at bountiful crops or overgrown weeds.