From The Editors
A note from the editors to get you ready for the June 13 issue.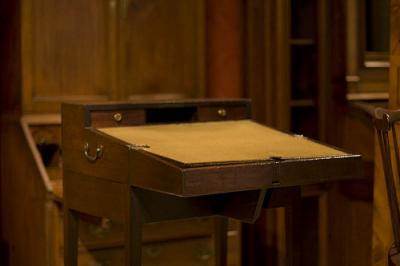 In our last issue, we welcomed the arrival of summer with open arms. First, resident Meat Correspondent Alex Bieler said summer, according to the Book of Bieler, begins with Erie's Wild Rib Cook Off and Music Festival, and after three rounds of sauce-stained shirts, we have the evidence to prove he means business. Second, we shook hands with summer, grabbed our bags, and set off on a three-month road trip, hitting live music festivals throughout the eastern half of the country. Well, maybe at least in our hearts we did.

The connection between the two summer salutations? Live, outdoor music.

While we may be a bit earlier than calendars suggest, Erie is alive and well with the sonorous sounds of summer singing through the streets, and the song's just getting started. Summer Block Parties, under the direction of the Erie Downtown Partnership, are underway, and in this week's About Town, Rebecca Styn talks about how a local establishment is endeavoring to raise awareness for a great cause with a Block Party. In addition to the Block Parties as a weekly staple, resident Music Critic Alex Bieler features the Romolo Chocolates Summer Music Series, a series dedicated to bring refreshing live free music to Erie, in his Live Music Preview.  

As the summer sun creeps above the skyline, Erie has many more regularly-occurring music-based events on the horizon. 8 Great Tuesdays, UPMC Sunset Music Series, Mid-Day Art Breaks at the Erie Art Museum, just to name a few of the upcoming events that will soon be competing for your attendance.

In this issue, the summer sun shines brightly on two upcoming events -- one, an Erie staple; another, an event completely new to Erie.

First, Erie Summer Festival of the Arts returns for its 44th year. For this year's Festival, which runs June 22 to 24, President S. Vincent Palermo is upping the ante. Last year, the Festival had one headliner on its main stage. This year, there'll be headliners each day of the festival. In addition to the music, you'll find art both in a gallery and on a sidewalk. Art under your feet? Absolutely, writes Ben Speggen, who tells us how the Erie Summer Festival of the Arts is embracing the Perry-mania sweeping the city, as 12 artists will come together to complete a sidewalk-chalk mural of Commodore Oliver Hazard Perry, War of 1812, and the USS Brig Niagara to connect to the themes of the Perry 200 Commemoration.

Second, well, first, some backstory: Erie used to a mecca for big-name acts -- something Cory Vaillancourt tells us in his Upfront, where he interviews local author Dan Schell. According to Schell, once bands did the math, they began booking fewer concerts as they embraced larger venues, thus cutting Erie from the circuit. Well, Erie, a big-name act is stopping here -- and not just to fuel up on the way to Pittsburgh. Crosby, Still, and Nash are coming to play Beach 11 at Presque Isle June 23 for Erie's first: Best Summer Night, the topic of this issue's cover story. But as Cory writes, you likely already knew that since ever since news broke, the city's been abuzz. But what you likely didn't know is the amount of work that's gone into ensuring Erie can play host to a concert of this magnitude. For your enjoyment and edification, Cory talks with the movers and shakers behind the scene, so read the story of how this Brigadoon moment came to be and appreciate the hard work and determination of your fellow Erieites. After all, this is just the first Best Summer Night with the hopes that many more lie beyond our horizon.

But here's something else to consider: These events, one night of the Erie Summer Festival of the Arts and Best Summer Night overlap, both sharing a night on June 23. As proud denizens of our fair Gem City and all she has to offer, hearing people claim "there's nothing to do" casts a cold shadow on our estival glow.

With music booming out from both sides of the bay, this means that truly that there is something for everyone come June 23. Erie, enjoy this dilemma of having too many options for your summer plans, because as the summer sun continues to crest, you'll face this decision more and more.