From The Editors: Aug. 19, 2015
 In Erie, both natives and transplants alike often ask what neighborhood you live in.
August 19, 2015 at 7:00 AM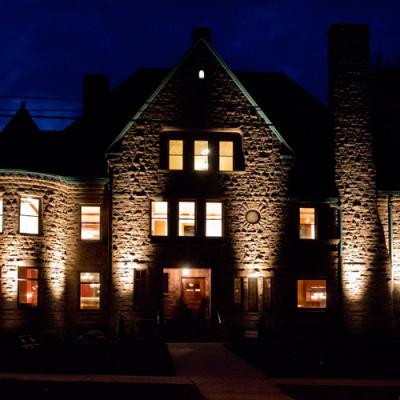 Neighborhoods define cities. In Erie, both natives and transplants alike often ask what neighborhood you live in.
What rarely follows are questions of what neighborhood do you work in, do business in, and enjoy various recreational amenities in? Perhaps that stems from the definition and origin of the word neighborhood, one in which we are near inhabitants — not businesses, not buildings, not development, but rather people.
Districts, on the other hand, are defined by particular characteristics not necessarily limited to people. And the definition of districts is evolving, as placemaking continues to play a more paramount role in where people prefer to live and why they favor one place over another.
Take "innovation districts," for instance. As defined by Brookings Institution's Bruce Katz and Julie Wagner in "The Rise of Innovation Districts: A New Geography of Innovation in America," these districts are "geographic areas where leading-edge anchor institutions and companies cluster and connect with start-ups, business incubators, and accelerators. They are also physically compact, transit-accessible, and technically-wired and offer mixed-use housing, office, and retail."
That is, as Pete Engardio for Bloomberg Businessweek put it, "the trend is to nurture living, breathing communities rather than sterile remote, compounds of research silos."
Places — districts — looking to develop business are now endeavoring to be a fuller community rather than merely a place of business by creating a noticeable link between economy shaping and social networking (which yes, can still happen face-to-face) by offering an all-in-one package to residents — a Swiss Army Knife approach, if you will, instead of focusing on just being a blade or a corkscrew. Rather than solely focusing — as the perception of neighborhoods may have us think — on people in neighborhoods, we now consider places the things present in a community, which creates a snowball effect.
City improvement districts find a majority of property owners agreeing to provide services that supplement and complement those typically provided by a local authority. Which is to say, people — if they feel connected to their place — will pool their own resources to both maintain and manage their environment with initiatives ranging anywhere from clean-up projects, like litter collection, to public safety ambassadorial services.
Historical districts, too, can greatly impact communities, and Savannah, Ga. — another open-container city like ours — shows the proof in the proverbial pudding.
A forthcoming report by PlaceEconomics titled "Beyond Tourism: Preservation in the Economy and Life of Savannah and Chatham County," revealed — you guessed it — that historic districts do much more than simply drive heritage tourism. Additionally, they act as vehicles for economic impact, playing a vital role in how a community defines itself and evaluates itself.
Of note, the PlaceEconomics study found that historic districts, like the ones in Savannah, spurred job growth, disproportionately attracted more residents, small firms, and start-ups, and positively impacted the economic region outside the city.
For communities to grow quickly, appreciation of history, pride in place, and investment — private funding or contributions from anchor institutions — must lead the way. Bold contributions — be that in the flow of capital or community-building — inspire communities to dream bigger, to realize change is accomplishable, to think that better is possible.
A strong example of that in Erie is the Thomas B. Hagen History Center, a critical part of the new Historical Society of Erie County campus. But Hagen isn't a stranger to community development; one needn't look farther than the outreach of Erie Insurance into the neighborhoods surrounding Erie's only Fortune 500 company, where he's made significant contributions both personally and professionally to the preservation of history in that area.
Does Erie benefit from a new History Campus that will increase heritage-based tourism? Without a doubt. Will people rush to inhabit West Fifth and Sixth streets because of the new renovations and attention being paid to the Historical Society and its growth? Time will tell.
But this should give us hope. Agents of action are preserving and emphasizing Erie's past — after all, the Grand Opening Gala for the Hagen History Center will be an Erie-centric event, featuring local food, local musicians, and even a beer brewed with the old Koehler recipe — in hopes of creating a brighter future because historic districts benefit communities in many proven ways.
And people should be inspired: An Erie son who rose from part-time file clerk to CEO to a champion of preservation and development clearly believes in Erie and believes that this city and region are worth investing in. We should too.
The Grand Opening of the Hagen History Center will be held Saturday, Aug. 29, at 7 p.m. More information can be obtained by visiting Facebook.com/ErieHistory.