From The Editors: August 17, 2016
A few real reasons to celebrate. 
August 17, 2016 at 10:00 AM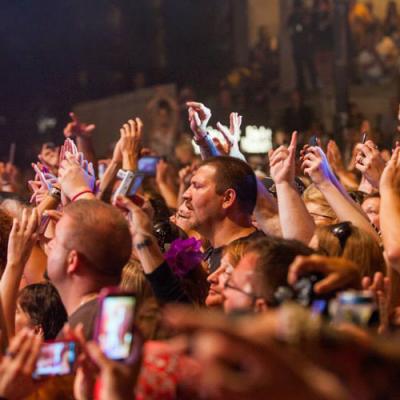 We never run out of excuses to celebrate here in Erie. And though the so-named festival leaves something to be desired in terms of musical headliners, it is nevertheless pretty cool that downtown becomes a pedestrian zone for four days at the end of each August.
More cause for musical celebration arrives in the form of the Night Lights Music Festival, which Ryan Smith calls "an amazing music- and light-driven, socially conscious, cozy gathering of good, groove-minded people."
Meanwhile, the NWPA Pride Alliance kicks off its annual Pridefest with a parade from the Zone Dance Club to Griswold Park. "In a year when outward homophobia and transphobia are on the rise, hate crimes against the LGBT community are becoming a regular occurrence, and other cities … are canceling their pride events … Erie hasn't put on any brakes or cut back," Anthony J. Gressley, the NWPA Pride Alliance fundraising committee's entertainment coordinator tells Miriam Lamey.
Other festivals featured in this issue include Holy Trinity Parish's Zabawa – Polish for fun. Tracy Geibel tells us that Zabawa "has the same party-like atmosphere you might find at a wedding reception or family reunion."
And if you're one who frequents the many ethnic festivals this city hosts each summer, then you've certainly been celebrating Erie all along.
Our region – like so many in the U.S. – is comprised of immigrants who've been enriching it for generations.
Our region – like so many in the U.S. – is comprised of immigrants who've been enriching it for generations. Some were our grandparents. And some are our neighbors today, like Gyan Ghising, to whom photographer Ed Bernik introduces us in his popular Erie / Faces / Erie series.
Ghising, who arrived in Erie as a refugee from Nepal, has enhanced our region with his musical talents, through Erie Art Museum's Old Songs New Opportunities program. And soon, he'll open the Himalayan Bar and Grille, which will feature Nepalese food and, eventually, live music on weekends. "The Nepalese people will make it their home bar," says Ghising, "and we hope others will, too."
At a time when excruciatingly loud anti-immigrant – or, more accurately, anti-not-like-me – rhetoric escalates (recently from right downtown), it's particularly critical to recall where we came from. And to not "make America hate again." 
And it's imperative to reflect upon what we want this community to look like, and feel like, for all of our neighbors – regardless of where they're from, how they do or do not worship, what they look like, whom they love, or what their age happens to be.
Our city has the power to empower. That is, if we embrace our own heritage and take a forward-thinking cue from what Matt Wiertel, director of sales and marketing for Velocity Network, tells Ben Speggen: "Everything we do will be built for Erie."