From The Editors: August 3, 2016
The fest that shows Erie at its best.
August 3, 2016 at 10:00 AM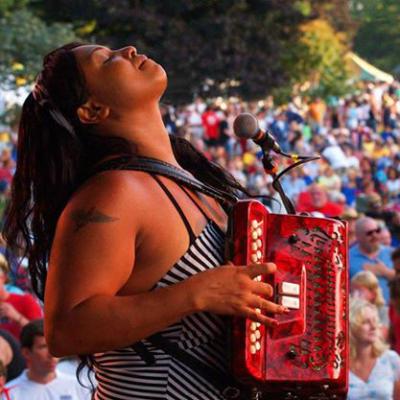 From the Editors
The Erie Art Museum hosts the 24th incarnation of its Blues & Jazz Festival this year, with another incredible lineup of regional and touring musicians topped on Sunday night by the wildly wonderful Red Baraat. (Don't miss them. Trust us.)
Twenty-four is a lot of festivals; but it feels like the first weekend in August has always beckoned Erieites to Frontier Park. It's hard to remember what we did around here, prior to the Festival's inception.
You can almost picture thousands of tie-dye-wearing, hula-hooping, giant bubble-making, Bonnaroo-shuffling lost souls wandering in the park's vicinity, craving overstuffed pitas and a danceable beat.
Surely, local festival lovers have found their Mecca in this festival. But one of the beauties of the Blues & Jazz Fest is that even atypical festival-goers are right at home there. So are those who didn't even know they liked the blues, or jazz – or art museums, for that matter.
So is everyone.
"The mission of the Erie Art Museum is to present art in all its forms, and the Festival reflects that," states the EAM website. "We are passionate about our Blues & Jazz Festival because the art – in this case the music – is completely accessible to the community. It is wonderful to witness people of all stripes, from all walks of life, enjoying great music together."
Interestingly, being inaccessible is one of the criticisms often leveled at jazz, in particular. And if you thought jazz – or blues – only included the schlocky, boring clichés and excessive solos played in far too many bars, you'd be right to write it off. In fact, according to Tape Op editor Larry Crane, "Jazz currently makes up less than 1.4 percent of U.S. music consumption, yet we all know it is an important genre, and possibly one of the best cultural exports this country has ever given the world."
Not surprisingly, those who do seek out jazz festivals regularly find them headlined by "jazzy" pop stars, while musicians more loyal to the genre's "sound of surprise" elements are relegated to early time slots and second stages.
But the Blues & Jazz Fest triumphs in its selection of singular voices and global sounds, just as music at EAM has since the old Annex days.
"It's crucial to present authentic music," explains EAM Director John Vanco on the Festival webpage. "I favor artists who have a personal style, compose their own music, and are engaged in the tradition. An artist's fame is not important to me; I will always choose quality over celebrity."
Wouldn't it be lovely if other major festivals in Erie prioritized this way?
In this era of cover band worship and ear worm redundancy, how refreshing it is to have a festival that celebrates the uniting joy in all great music – even that which you haven't heard before.
The best art pushes our prejudices and stretches our aesthetic boundaries beyond the like/dislike dichotomy. And the best arts institutions work tirelessly to provide engaging opportunities in their communities.
The Erie Art Museum is one of those institutions, and the Blues & Jazz Festival is its best showcase. It's the place you want to show out-of-towners to say, See? We in Erie have it pretty good, too.